---
The sun takes about 27 days to rotate once, so it was a challenge to guess what type of solar activity was happening until it was basically too late. The new STEREO satellite can now help us predict and view what's going on around the sun all at once…
Launched in October 2006, STEREO traces the flow of energy and matter from the sun to Earth. It also provides unique and revolutionary views of the sun-Earth system. STEREO has given us the first view of the entire sun on February 6, 2011 and when coupled with SDO, will give us complete views of the sun's entire surface and atmosphere for the next 8 years.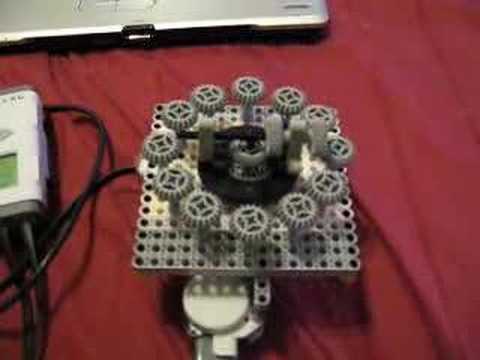 A NXT brick can control only three servos, but don't let that limit you. This multiplexer — dating back to 2007, an oldie! — uses two servos to do the work of twelve, thanks to this clever homebrewed multiplexer.
Please enter all required fields

Correct invalid entries

I'm really excited about MAKE Volume 25, because we have a terrific 39-page special section about Arduino. If you don't already know, Arduino is a electronics prototyping platform that allows you to quickly build interactivity into your projects. This microcontroller system allows you to connect different kinds of inputs (such as light sensors, motion sensors, sound sensors, humidity sensors, etc.) and write programs to process those signals to control devices that are hooked up to output pins (such as motors, buzzers, lights, solenoids, computers, etc.)
Our Arduino Revolution section includes a primer that shows you how to build your own Arduino from scratch and how to program it to do different things, such as blink an LED, or play sounds. We also have an article about a new kind of drag-and-drop Arduino programming system, called ModKit, that allows you to program your Arduino without having to write code. Other Arduino projects include making different kinds of game controllers using accelerometers or other sensors, converting a classic 1930s vintage telephone into a Skype telephone, making a a gumball machine that dispenses a treat only when you knock the secret rhythm on its front panel, and an automated yogurt maker.
Whether you're an experienced microcontroller user, or a complete newbie, I think you'll find our Arduino Revolution section of MAKE magazine to be fun and useful.
More:
Secret Gumball Machine on Make: Live
See our budding Make: Arduino landing page
Check out MAKE Volume 25:


MAKE Volume 25: Arduino Revolution
Give your gadgets a brain! Previously out of reach for the do-it-yourselfer, the tiny computers called microcontrollers are now so cheap and easy to use that anyone can make their stuff smart. With a microcontroller, your gadget can sense the environment, talk to the internet or other hardware, and make things happen in the real world by controlling motors, lights, or any electronic device.
We apologize for publishing the "Skill Set: Tuning Planes and Chisels" piece and then taking it back down. We're having trouble with the "More" feature on WP (which splits stories over several pages) and this piece is juicy, with lots of pics. We don't want to burden the front blog pages with all of it. So, as soon as we get this issue ironed out, we'll re-publish. Thanks for your patience.
- The Mgt.

Adina Bogart O'Brien for the hackerspace in Hamilton, Ontario, Canada, writes in:
think|haus has finished moving in to our awesome new digs, and we're inviting everyone over to check it out! There will be project show and tell, talks, and demos. See our laser cutter in action! You will even be able to build an electronic kit to take home.

Everyone is welcome to this free event! Bring your friends! Bring your kids! Bring your nerdy roommate who never leaves the house!

Can't make it? We'll miss you, but you can come out on any Tuesday at 7pm for our regularly scheduled open|haus.

What: official think|haus opening
When: February 12, 1-5PM
Where: 25 Dundurn St N, Hamilton, Ontario (Canada)
Who: Everyone!
Cost: FREE!!!!!
Caleb Cahoon's excellent tutorial shows how to add a SparkFun Bluetooth module to your CupCake's motherboard. I'd love to see this implement in the next version of the MakerBot.
The field of panoramic photography needs some better terminology, IMHO: "360-degree panorama," it seems to me, could just as easily apply to a circular panorama of, say, the horizon, as it could to a fully spherical panorama that also includes up, down, and every other direction in space you could possibly look from a particular point. Or maybe the term is already out there and I just couldn't figure it out? If you're in the know, please share below.
Anyway! 360 Cities has a beautiful gallery of 14 fully-spherical panoramas of various airplane and helicopter cockpits. I think my favorite so far, if only because it activates my 1980s Cold War nostalgia gland, is the Mi-24D "Hind" attack helicopter cockpit. [via Boing Boing]

$2 origami butterfly from craigfoldsfive.
Check out all the cool paper-currency-gami in the Flickr Origami pool. User tend2it's 2 Dollar Demon is a personal fave. [Thanks, Tim!]

I returned home from a recent trip to a tragically non-functioning espresso machine. When I powered it on, I could hear a relay clicking, probably trying and failing to turn the pump motor on. On a commercial-grade machine like mine, a Fiorenzato Bricoletta E-61 design, this often means your microcontroller box, or brain, is kaput. This being an Italian-made part with no benefit of consumer-level economies of scale, the replacement is about $200. Yikes.
I put my multimeter on the pump motor wires and could see it spiking at about 28V, but never supplying sustained current. This helped confirm that something was ill in the machine's brain, but I hoped it might be a single component, rather than the whole unit.
I put this video up on my favorite coffee forum, Home-Barista, to see if anyone could help me diagnose it: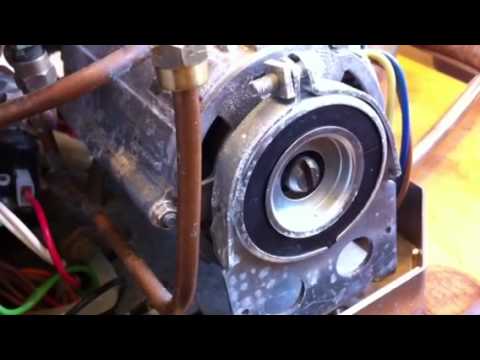 This lead to a correspondence with James "Pat" Boyt, who said it looked like a "dried up" power capacitor to him. I pulled the brain, tested the big brown capacitor in the above photo, and sure enough, it was dead. I desoldered it, replaced it with a new 330uF 35V capacitor rated to 106 C, and reconnected the brain. I plugged in the machine, flipped the power switch, and it powered right up. Hurray! That's a 19 cent part, instead of $200.

There's nothing quite like the internet for getting expert advice on a problem. I'm grateful for Pat's guidance in bringing my machine back to life.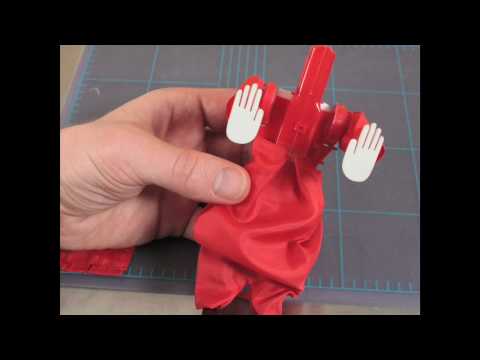 Employing a centuries old secret artisan technique collected from real Edo-period figures, the Karakuri Somersault Doll kit includes everything you need to create your own acrobatic doll (even the screwdriver!), plus a festive traditional kimono and a stylish tiered pedestal on which to stage performances. Moreover, with you pulling the strings, you can adjust the mechanism to control the velocity of the doll's action.