---
This month's Open MAKE/Young Makers program is Saturday, Feb 19th at the Exploratorium in San Francisco. The theme is cardboard. Featured makers will be interviewed by MAKE's Dale Dougherty in the McBean Theater between 1 and 2pm.

This month's makers are:
The Cardboard Institute of Technology has been building a large installation in the Tinkering Studio since the beginning of the month. They will share their progress and host a "building with cardboard" workshop.
Surfer and laser-cutting artist Mike Sheldrake will bring some of his amazing surfboards made with a cardboard core.
Los Angeles artist Ana Serrano will talk about the incredibly detailed cityscapes she builds out of cardboard, inspired by real neighborhoods.
Puppeteer Dan Tran-Caffee makes giant articulated puppets out of cardboard (some require as many as 6 people to operate!): he will bring some and have them roam around the museum all day long.
And also keep an eye out for the giant cardboard robot costumes by Jason Lentz!
See the Exploratorium's Tinkering Studio website for more info.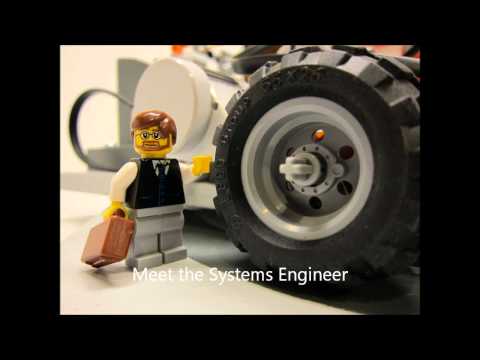 Love this project by YouTube user wpavalko. Also see its assembly video. [Via The NXT Step]
Please enter all required fields

Correct invalid entries

The Voice Shield from the Maker Shed is an analog audio shield for the Arduino. It allows you to easily add audio to your next project. The Voice Shield uses a unique and very user friendly way to access different sound bytes making it easy to build "talking" devices. It can work with words, complete sentences, or use it to add sound effects.
Hint, Hint – Follow the Maker Shed on Twitter, or Subscribe to our Deal of The Day RSS feed to keep up to date on the latest deal!
This summer I realized that you don't need a driver to run your el wire if you're putting it on a bike. I hooked a stepper motor up to a transformer from an old cell phone charger and it ramped up the voltage enough to light up my bike in real-time. It even fades on and off with speed, and changes color with the changing frequency. It was one of my best maker moments – to connect two things I knew – that steppers produce AC and El wire takes AC – and put them together to see if it would actually work in real life and it did!

Isaac couldn't stomach the $1.25 price tag of his daily ginger beer habit so he decided to make his own home carbonation system from a few old soda bottles, a snap-in valve stem, and a CO2 pump. If you're picky about the quality of carbonation, this method "produces bubbles of a very fine character," according to Isaac. Of course, you don't have to stick with just ginger beer; any kind of soda flavor you've ever imagined is now possible. I think I'll try to make my own mint-infused watermelon soda. Sounds good, doesn't it? If you'd prefer to stick to the tried and true, Isaac included his own ginger beer recipe, which nicely rounds out this great DIY write up.
More Recent Articles