---

Two updates to our Sony article "Sony's War on Makers, Hackers, and Innovators". First, I sent George Hotz an email asking what he thought about the article and if he had anything to add, we also had a reader email that was pretty interesting.
Sony sued lik-sang out of business, for get this, helping them sell PSPs. Sony even accused me of "extortion" of a job from them. Yea right, like I want to wear a suit and be subordinate to people like Jack Tretton and Riley Russell. I just wanted to tinker a bit for the other side, maybe solve their problems. And I did this for free, I would've done that for free too, assuming Sony embraces homebrew and OtherOS, and does it to kill piracy and cheating. And what's hilarious, at least to me, is the number of people Sony has informed about the PS3 being irreparably hacked. Two things funny about that, it's not irreparably hacked at all, I know how to fix it. And they went from maybe a tenth of a percent of Sony's userbase knowing or caring about these hacks to 10% i.e. 100 times as many people aware they could jailbreak their PS3.
You can follow Sony's suing George "geohot" on his blog.
---
Next up, a maker writes in…
I read your article about Sony and am amazed that in all your research you didn't come across the most sinister aspects of Sony Corporation. Like the fact that the entire company was based on theft and stolen IP? I'm not just talking about how they initially got ahold of the transistor IP way back when to make their first radios, either.

If you did a little research, you would have turned up the disgusting story of the true origins of the "Walkman," which basically made Sony the monster company that it is today, was in fact blatantly stolen from a German inventor who had to fight them in court in order to get some kind of recompense for their outright theft. I believe it would have made your article a much more interesting and relevant read. Especially about how since 1977 they fought him in court to try to silence him and eventually had to pay him an "undisclosed sum" in order to stop the lawsuits.
I knew about this, but details are slim since it appears it was partly settled. Here's Ars Technica take from 2008.
Sony "committed acts of infringement by making, using, selling, and/or offering to sell products…including, but not limited to, various Sony Walkman models, Sony PlayStation Portable, and Sony Memory Stick Duo." The jury that decided the case agreed, and found that Sony's PSP, mylo Personal Communicator, and Network Walkmans all contain IP that infringes upon Ager's patent. Asked whether or not the jury had found "clear and convincing evidence that such infringement was willful," the jury answered "Yes."

The $18.5 million judgment against Sony is the barest slap on the wrist to a multibillion-dollar company, but it's a victory in principle and a demonstration of how the patent system is supposed to work. '730 describes the function of a particular type of system, the patent was granted in 1997, and the jury came away convinced that Sony didn't just infringe, but did so deliberately. The patent system was invented to protect small companies or individuals from predatory IP theft—it's nice to see it function correctly every once in awhile. 
So, for the folks who thought an artist making an iPod case out of a 25 year old plastic Sony Walkman shell was "theft", this is a good read.

Are you a hackerspace member with an event you'd like to publicize? Send it to johnb@makezine.com or tweet me at @johnbaichtal and I'll post it. Hackerspace Happenings will run weekly Tuesdays.
---
The Distributed Clone Factory at Metrix Create:Space
The Distributed Clone Factory is starting its engines, and is now producing parts. We will be shipping molds to those who have pre-ordered by the first week of march. For those of you on the subscription, you will get your updates to your molds the first week of April.
If you are interested in building a repstrap to bootstrap the RepRap project, or are just looking for the quickest and most cost effective way to start 3D printing, you need a clonedel. For the uninitiated, it is a fork of the Prusa Mendel, optimized for easy casting and updated by the UW Solheim lab and Metrix Create:Space. This project is fully Open Source, and is designed to be both the fast track and the cheap track to 3D Printing.

If you are a hackerspace or robot club and want to start producing clonedels for your members or want to start holding 3D printer workshops, you need a set of molds. You can pour a full clondel set in about an hour.
---
ARISSat-1: The Amateur Microsatellite at HeatSynch Labs
Steven Bible from TAPR will be presenting on the ARISSat-1, an amateur microsatellite launched in January from the International Space Station–that is to say, from space! The satellite will downlink live SSTV images from four on-board cameras as well as 24 greetings in 15 languages on the FM voice frequency 145.95 MHz. The BPSK-1000 sig downlinks as SSB on 145.920 MHz. Telemetry and amateur radio call signs of those instrumental in amateur radio in space will be transmitted at 145.919 MHz. For the amateur radio operators there is a 16kHz wide transponder for two-way contacts. All of the transmissions and receivers use newly created software defined radio technology.

All HeatSync Labs meetings are open to the public for free; Cover charges are for Scottsdale night clubs! If you really want to give us money though, t-shirts, membership subscriptions, and Make: magazine subscriptions will be available and hustled aggressively by our Board of Directors.
---
Hack42 Opens in Arnhem, the Netherlands
Translation via Google…
The area of 200 m2 is arranged as Hack42 Foundation hacker space, a place where people with common interests in science, technology, digital and electronic art can meet to equipment, tools and knowledge to share and things. Besides the three workshops, an audio studio, reading room and a lounge with bar, there is room made for a museum of classical computer and telephony hardware.
---
Minneapolis Mini Maker Faire at the Hack Factory
I would like to announce that we have selected Sat. April 9th to be the date for this years Mini Maker Faire. The Faire will take place from noon until 5pm and there will likely be some sort of after party. Mark your calendars!

This is also a Call for Makers. We need you to fill tables at our event. If you'd like to request a table please e-mail jtbarclay@gmail.com with a description, link, and/or photos of what you'd be presenting. Also include your table size and power requirements. Since the Hack Factory has filled up quite a bit since last year, space is at a premium. We are working with our landlord to free up some extra space for the weekend, but tables will be limited. If needed, table selections may be a juried process.
---
iOS Programming at Alpha One Labs
Do you know Objective-C? Do you know any C? If the answer is no to either of these, then definitely start here. This class ramps up very well for a beginner and covers most of what you'd need to know to make a complete application from design to delivery.
---
Lock Picking Class at Unallocated Space
Unallocated Space is holding a lockpicking class this Wednesday.

Riley Porter, our Arduino projects guy, is going to be loading some basic Arduino tutorials to Make: Projects. These will be like project stubs, the basic details of doing something that you, dear reader, can then add to as you start using the tech sketched out in the project. His first one is on adding and setting up the code for a Parallax RFID reader kit for your Arduino. If you have any experience using an RFID reader with Arduino, especially the Parallax/Grand Design kit, please add your content to the project.
This is just one of the projects Riley has done for us. See the others at our Make: Arduino page.

Image of the Noisebridge weather balloon space probe, part of our DIY Space coverage in MAKE Volume 24
I'm excited to announce the launch of the NASA MAKE Challenge: Experimental Science Kits for Space.
Last year, I met with Lynn Harper and Daniel Rasky of the Space Portal at NASA Ames to talk about ideas for a DIY space issue of MAKE, which became MAKE Volume 24. In that same conversation, we talked about the role that makers could play in space exploration. I recall Lynn saying that we needed "not hundreds of experiments going into space, but hundreds of thousands of experiments." There is so much we don't know; so much we could learn, she added, if we simply had more experiments testing what happens in microgravity. The Space Portal team recognized that makers were an untapped resource, ready and willing to take on that kind of challenge. Makers just needed an open door.
Now the Space Portal is known as the Emerging Commercialization Space Office (ECSO), which is the new name for the Space Portal group an official NASA office. Rasky, an inventor who developed the heat shield used by Space X, is the Director of ECSO. We have collaborated with this new office and the Teachers in Space program to create the NASA MAKE Challenge, which benefits education as well as the space program.
Our first challenge is to develop inexpensive science kits that can be built in a classroom and sent on-board suborbital flights to conduct experiments. The experiments must fit within a Cubesat, a 10 cm x 10 cm x 10 cm module. It's an opportunity to use off-the-shelf technology to design projects kits that students can build and see them actually get into space. Imagine: Arduinos in space. (There has already been one Arduino sent into space.)
The Teachers in Space program, located in Plano,TX, will work with teachers across the country to build the first set of kits and make the arrangements for the experiments to fly on an unmanned suborbital vehicle in late summer. Later on, these teachers will work with students to build experimental kits for future flights.
Rasky believes that while there are some venues at NASA for makers to contribute to the space program, such as through the Small Business Innovative Research program, the Innovative Partnership Program Seedlings, and the new Commercial Reusable Suborbital Research program, there needs to be "more opportunities for low-cost participation." He added that the NASA Make challenge can "open the door to space for the thousands of bright minds that are needed to fully explore the potential of space and demonstrate its many benefits for mankind. " Rasky said that the Emerging Commercial Space Office at Ames is working to open that door."
If you are fascinated by space, it's a great time for you to be able to do something as a maker and make a real contribution. Makers can participate in a new kind of space program, one that expands beyond NASA to include commercial space collaboration.
Visit the NASA MAKE Challenge page on Make: Online for information on how to participate in the program and sign up for a mailing list to get more information. (The rules are still under review.) The deadline for experimental science kit submissions will be April 30, 2011. The winner of the NASA MAKE Challenge will be honored at this year's Bay Area Maker Faire, and the winning kit project will be featured in MAKE magazine.
Links:

The hard way, of course, is to splice in the gene that codes for green fluorescent protein, as in the case of, say that GFP bunny that made the rounds a few years back. That's a bit of a project, really.
This quickie version, from everybody's favorite anonymous, Jigsaw-voiced YouTube chemhacker NurdRage, amounts to extracting the fluorescent dye from highlighters into water and, you know, sticking the cut stems down in there for awhile. To use scientific terms.
Cool enough. And though I'm a big NurdRage fan, I have to protest the use of "glow in the dark" to describe what's happening here. In truth, these flowers are fluorescent, because they appear to glow in the dark under UV light. But what's really happening is near-instantaneous re-radiation, of absorbed UV photons, in the visible band. True GITD materials—like those stick-on stars on your bedroom ceiling—work by the entirely different process of phosphorescence. And although it may never be possible to make a living flower truly phosphorescent, there was recently a very interesting advance in the field of phosphorescent materials. [via Neatorama]
More:

We're getting a wonderful response to our Getting Started with Arduino giveaway. The theme is "everything you always wanted to know about Arduino but were afraid to ask." You can ask your vexing questions to be eligible for one of five copies of this popular little Getting Started tome, or you can help out your fellow makers by answering questions (and also be eligible). The deadline for entries is Thursday night at 11:59pm PST.
Here's one of the exchanges from the giveaway post:
Q: What's a good age for a child to start using Arduino? I have some young'uns, and don't want to start them too early and scare them off if they can't quite grasp it.

A: I think it depends on the child, but I have shown projects to my 8 and 5 year olds. They even find the LED blinking to be great. Just be ready to take over the project if they seem lost in it. They will enjoy themselves even if all what they are doing is watching you work on a project and asking questions. Let them compile the programs and load them to the Arduino. Even a minimal involvement makes them happy and makes them feel like they contributed.

My personal belief is that young kids will remember whatever they were exposed to when they were little with fondness. So the earlier you expose them to electronics or programming, the more they will have that fuzzy connection for the rest of their lives with the subject.
Getting Started with Arduino giveaway
More:
And check out our new Make: Arduino page for great hobby microcontroller content

This project explores the invisible terrain of WiFi networks in urban spaces by light painting signal strength in long-exposure photographs. A four-metre tall measuring rod with 80 points of light reveals cross-sections through WiFi networks using a photographic technique called light-painting.

While we were mapping out tiny RFID fields, we wondered what it would be like to apply the light painting process to larger-scale fields of Bluetooth, WiFi, GSM and 3G. What if we built huge light painting apparatus that could map out architectural and city-scale networks in the places and spaces they inhabited? We're still very interested in understanding radio and wireless networks as one of the substrates essential to contemporary design practice.
[Via @peterhorvath]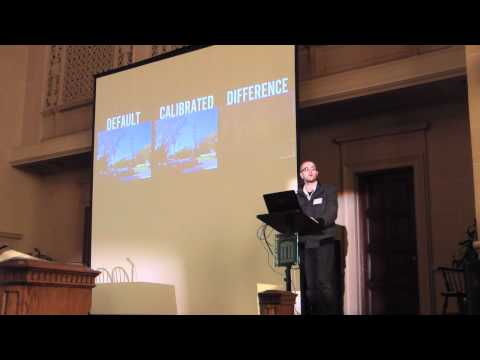 Innovator and Imagineer Dan Reetz talks book scanning, hardware hacking, camera control, and cultural impact at Personal Digital Archive 2011, hosted by The Internet Archive in San Francisco.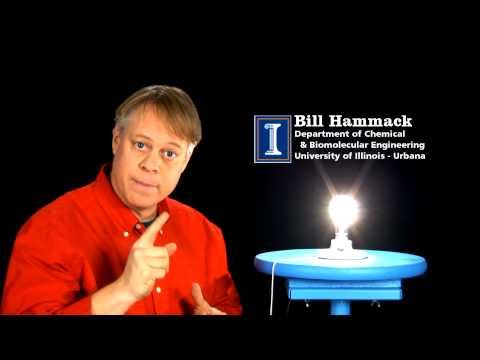 Continuing his brilliant series of videos on the unappreciated wonders of engineering that surround us, here's Bill Hammack, aka Engineer Guy, on the truly amazing process required to produce a common incandescent light-bulb filament. Bill has a fantastic ability to produce short, engaging, entertaining video segments that will appeal to and educate both the totally uninitiated and those who, like myself, are foolish enough to think we know a thing or two. [Thanks, Bill!]