This interactive sculpture, built by Andrew and Deborah O'Malley of Ottawa, ON, has 120 light panels each featuring a Shiftbrite and capacitive touch sensor. XBees for each side connect the sculpture to a controlling laptop.
More: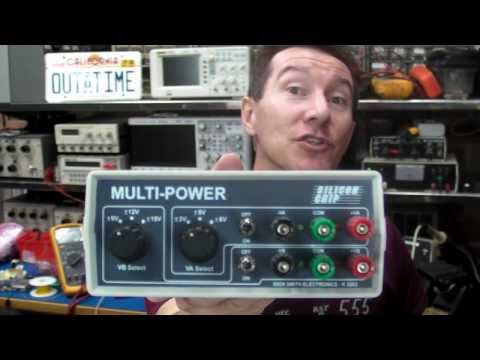 Dave Jones from the Electronics Engineering Video Blog shows us what tools he recommends for a starter electronics lab. He makes a few surprisingly inexpensive recommendations for multimeters, oscilloscopes, function generators, bench power supplies, soldering stations, and many other tools and supplies. I, for one, am taking very careful notes on this excellent video since I'm moving from basic to more advanced electronics design.
In the Maker Shed:


Make: Electronics
Want to learn the fundamentals of electronics in a fun and experiential way? Start working on some excellent projects as soon as you crack open this unique, hands-on book. Build the circuits first, then learn the theory behind them! With Make: Electronics, you'll learn all of the basic components and important principles through a series of "learn by discovery" experiments. And you don't need to know a thing about electricity to get started.