---
---
GGHC Semifinalists Announced


Then there were three. After weeks of grueling, late-night hacking sessions, 27 of the original 30 GGHC participant groups submitted projects for judging and three were chosen as semifinalists. Stay tuned, we'll be interviewing the three semifinalists here on MAKE. Until then, here are the projects:
Pumping Station: One's Biosensor Array,
BuildBrighton's Phonicubes,
and Hackerspace Charlotte's Feltronics.
Congrats to all 27 groups!
---
The Hack Factory Needs Your Help!
The Hack Factory, the Twin Cities' first and only hackerspace, needs a bunch of members and a bunch of dough to keep their space. Tax-deductable donations and membership inquiries are being fielded at TCMaker.org.
---
Minidoc About MITers, MIT's Student-Run Hackerspace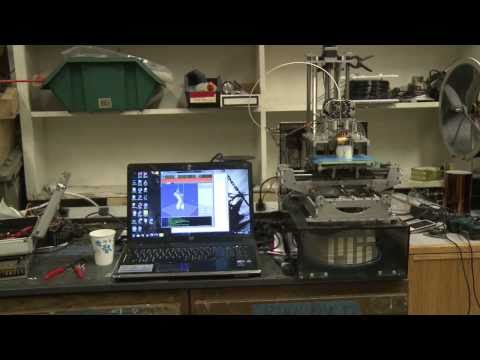 MITers sounds way cool! [Via Adafruit]
---
TX/RX Labs, Houston's non-profit hackerspace, is hosting a series of Spring classes for makers, artists, DIYers, and anyone who wants to have fun learning and collaborating. The classes include Wilderness Survival, Painting Techniques, Drawing Techniques, Intro to Arduino, Welding, and many more. We hope Houston will come out and learn some new skills and also learn about the hackerspace and its roll at bringing individuals together to collaborate and find new and exciting ways to bring life to our city.
---
Hackerspace Microphone-Building Class Series
Circuit-bending band CMKT 4 is making a hackerspace tour through the west and midwest, including a visit to the upcoming Maker Faire. At each stop (13 visits are scheduled already) they're doing to do a performance and a workshop for fifteen bucks.
CMKT 4 is headed to Maker Faire San Francisco. We'll be stopping at as many Hackerspaces as we can on the way teaching our popular EconoMIC Contact Microphone Building Class. Of course we will include a performance at each of the workshops and we should be appearing on the Maker Faire stage! Take a look at our tour dates to see when we'll be near you! Message us if you'd like to help us fill in any open days.
---
Are you a hackerspace member with an event you'd like to publicize? Send it to johnb@makezine.com or tweet me at @johnbaichtal and I'll post it. Also feel free to subscribe to my hackerspaces Twitter list. Hackerspace Happenings will run weekly Tuesdays, and the next one will come out May 17th.

The author of this piece, Forrest M. Mims III, is an amateur scientist and Rolex Award winner. He was named by Discover magazine as one of the "50 Best Brains in Science." His books have sold more than 7 million copies. He was a co-founder of MITS, Inc. and wrote the first Altair 8800 user's guide. The following review of Paul Allen's new autobiography will appear in MAKE Volume 27.
Today's smartphones and tablets, portable and desktop computers all trace their ancestry to the arrival of the hobby computer era of the 1970s. After Intel announced its 8008 microprocessor in 1972, several individuals and teams began using the new chip to build DIY computers. These computers made little progress due to the limited capabilities of the 8008. The computer revolution jump-started in 1975 when MITS, Inc., a small electronics company in Albuquerque, N.M., announced the Altair 8800, a kit computer designed around Intel's new and powerful 8080 microprocessor.
Many books have been written about what happened next, and Idea Man (Portfolio/Penguin, 2011), a new memoir by Microsoft co-founder Paul Allen, shines a spotlight on many details that were previously known only to insiders. Whatever your favorite kind of computing device or operating system, and especially if you have entrepreneurial aspirations, Idea Man is a book well worth reading.
The story begins at Out of Town News in Cambridge's Harvard Square on a snowy December afternoon in 1974. Allen visited the newsstand each month to check out the latest issues of Radio-Electronics, Popular Science, and similar magazines. When he saw the January 1975 issue of Popular Electronics, it stopped him in his tracks. Emblazoned on the cover was a photograph of the Altair 8800 microcomputer. The blurb over the photo read:
PROJECT BREAKTHROUGH!
World's First Minicomputer Kit
to Rival Commercial Models…
"ALTAIR 8800" SAVE OVER $1000
Allen opened the magazine and found complete construction plans for the Altair 8800, which was available as a kit ($439) or fully assembled ($621). He soon noticed that the core of the Altair was Intel's powerful new 8080 microprocessor, the successor to the 8008. He quickly paid 75 cents for the magazine and hurriedly strode almost a mile to Harvard's Currier House, where sophomore Bill Gates resided. Gates shared Allen's enthusiasm for the Altair. Both men had become expert assembly language programmers during high school, and they decided to contact Altair developer Ed Roberts, who headed MITS, Inc. Their plan was simple: offer Roberts a version of the popular BASIC language that would run on the Altair.
After eight grueling weeks of programming, Allen flew to Albuquerque with a paper tape punched with their new BASIC. The code ran fine when simulated on a PDP-10 minicomputer at Harvard, but would it work with an Altair? While Roberts watched, Allen carefully entered into the Altair's front panel toggle switches the code he had written on the airplane to enable the Altair to load the BASIC from the Teletype terminal connected to the computer. The paper tape reader then loaded the BASIC into the Altair's memory. When Allen typed "PRINT 2+2", the Teletype immediately printed "4."
Roberts was amazed. So was Allen, though he didn't let on. Soon Roberts hired Allen, and later that year Gates joined him in Albuquerque. There, Allen and Gates formed a partnership that they initially called Micro-Soft.
Idea Man
Allen tells what happened next in Idea Man, a detailed and appropriately technical account of the origin and early history of Microsoft. It's much more than a book about microcomputer history and Allen's life as a billionaire, for it's packed between the lines with tips for aspiring entrepreneurs and designers, programmers, and makers with revolutionary ideas.
Idea Man has attracted considerable attention in the media world because of its candid revelations about friction between Allen and Gates and what Allen describes as Gates' efforts to reduce Allen's stake in Microsoft. The shouting matches he describes closely match what Roberts and others told me over the years. Some believe that dredging up these old stories is sour grapes, especially since Allen played much less of a role at Microsoft after his 1982 bout with cancer and his growing disillusionment with Gates' confrontational leadership style.
Having just spent four years writing an exhaustive history of the world's leading atmospheric monitoring station, Hawaii's Mauna Loa Observatory, I disagree. Debates, arguments, and leadership flaws, whether in the low-pressure environment of a remote station at 11,200 feet or in a high-pressure environment of a start-up company, are the sparks that illuminate the history of an organization. Allen would have short changed his readers had he failed to describe the shouting matches that sometimes occurred between him and Gates and between Gates and Roberts.
Allen even describes an expletive-laden temper salvo directed by Steve Jobs against a hapless Apple employee while he and Gates watched with surprise. Leadership antics like these will provide business analysts, academics and, yes, psychologists much to ponder when they study the astonishing success of Microsoft and Apple.
Whether these disclosures have burnt the bridge in the four-decade relationship between Allen and Gates remains to be seen. In January 2011, four months before the release of Idea Man, Allen was in Albuquerque to dedicate Startup, a personal computer museum gallery, to the memory of Ed Roberts, who died in April 2010. When I asked Allen about his book, he said he was concerned how Gates would react.
Gates seems to have mellowed over the years. After he joined Allen in Albuquerque, the teenage-looking Gates sometimes had major battles with the burly Roberts, a former Air Force officer who expected respect. Last year when Gates learned that Roberts was near death, he flew across the country to spend several hours with him and his son David days before Roberts died. Allen writes in Idea Man that Gates regularly visited him in 2009 when he was hospitalized with his second battle with cancer. "He was everything you'd want from a friend, caring and concerned." Based on their past history, it seems likely the two billionaires will eventually make their peace, perhaps while agreeing to disagree on some points. After all, many Microsoft customers who have a love-hate relationship with the company's software (including me) keep going back for more.
After Microsoft
Microsoft made its founders two of the world's richest men, and Idea Man follows Allen's account of the MITS-Microsoft years with highlights about his life, business, and philanthropy. He enthusiastically discusses his billionaire lifestyle, including his sports teams, his love affair with the guitar, and his far-flung travel adventures aboard his mega-yachts.
Much more important to us makers than the celebrity name dropping and travel stories are the details of Allen's business successes and failures, his founding of the Allen Institute for Brain Science, and the carefully restored World War II-era aircraft in his Flying Heritage Collection.
Then there's Allen's partnership with Burt Rutan that culminated in SpaceShipOne, the first privately developed and launched reusable, manned spacecraft. The historic SpaceShipOne, which earned the $10 million Ansari X-Prize, is now suspended between Lindbergh's Spirit of St. Louis and Chuck Yeagar's Bell X-1 at the Smithsonian Air & Space Museum In Washington, DC.
Lessons for Makers
Idea Man provides important tips and lessons for today's generation of makers, some of whom might even now be developing what might become the next billion-dollar technology or product. Here are some lessons I've gleaned from its pages and between the lines.
• Does your idea pass the balloon test? Good ideas and futuristic visions do not guarantee successful products and ventures. As Allen wrote about his pre-Altair days with Gates, "Each time I brought an idea to Bill, he would pop my balloon."
• Texas-style handshake agreements with partners, supporters, and customers are great. I sold millions of books to RadioShack over handshakes and purchase orders. But Allen's experience suggests it's best to follow handshakes with carefully drafted agreements that all concerned are willing to sign.
• Use care and prudence when working and dealing with partners and financial backers.
• Get to know your partners and their idiosyncrasies before signing on with them.
• Carefully read any agreement and contract before you sign it!
• Partnerships are a two-way arrangement. So get to know yourself. Are you living up to your agreements? Is your management style reasonable or do you sometimes drift into chaos or worse?
• A partnership agreement should provide contingencies for all eventualities. For example, the partners should agree to pursue arbitration in the event of a serious disagreement. The agreement should cover what happens should a partner be incapacitated or die.
• As Roberts used to say, avoid silent partners. While their initial ideas, products, or financial contributions might be significant, what happens if they decide to avoid actively working with the partners?
• Never, never, never release imperfect products or software. Delaying a promised new product is always better than releasing a defective one.
• Treat your customers with the respect they deserve.
• As Roberts learned so well, if your first products don't succeed, try again.

The Bio-Sensing Primer in MAKE Volume 26 opens up the world of human body hacking, pulling together new information and sensor recommendations for detecting brain activity, eye movements, facial expression, muscle activity, respiration, heart rate, blood oxygen level, and more. The article also gives full details on how to build a simple "Truth Meter" that measures stress via skin conductance, and a "Brain Blinker" project, in which an Arduino microcontroller runs LEDs following the signal input from a NeuroSky MindSet, a $200 wireless headset that reads your brainwaves.
For the article, authors Sean Montgomery and Ira Laefsky got NeuroSky to help write an Arduino library for the MindSet, explaining that makers are a good market for their product, and a free source of ideas and R&D. Since then, NeuroSky has also released an Arduino library for their newer MindWave headset, which costs just $100. Good for them! Other manufacturers would do well to follow NeuroSky's example. MAKE is proud to have helped instigate this. May a whole new category of brainwave-enabled applications bloom!
More:
---
From the Pages of MAKE:
MAKE Volume 26: Karts & Wheels
Garage go-kart building is a time-honored tradition for DIYers, In this issue of MAKE, we'll show you how to build wheeled wonders that'll have you and the kids racing around the neighborhood in epic DIY style. Build a longboard skateboard by bending plywood and build a crazy go-kart driven by a pair of battery-powered drills. Put a mini gasoline engine on a bicycle. And construct an amazing wind-powered cart that can outrun a tailwind. Plus you'll learn how to build the winning vehicle from our online Karts and Wheels contest! In addition to karts, you'll find plenty of other projects that only MAKE can offer!

Maker Faire is a powerful resource for educators, providing a 2-day endlessly inspiring, hands-on experience where anything is possible. Teachers can and have organized groups of students to attend the Faire together, as well as gleaned countless ideas for ways to make learning fun and bring science and tech to life. Maker Faire Bay Area is right around the corner, taking place next weekend, May 21 and 22 at the San Mateo Fairgrounds. There is still time to get advanced pricing on tickets (until Thursday, May 12th at 12:01 a.m. PDT ). Educators, get all the information you need about the Faire on our educational outreach page. And for insight and inspiration, check out what a group of teachers answered when asked the question: "Why do you want to come to Maker Faire?"
"I feel that as our world becomes increasingly more digitized, and students 'see' things on flat screens, it becomes increasingly important for them to interact with the world in 3D — that is, to see/build/think/and create with real objects, in the present moment. Each year, I get about a gazillion new ideas, or new ways to think about old ideas, at Maker Faire. It highlights imagination made real."
—Linda B., 4th and 5th grade art, computer science, math, and science teacher, Oakland, Calif.
"Maker Faire exemplifies the best coming together of creativity and science. As a teacher I feel it is not only important to convey theories, laws, and equations to my students, but also give them a sense of what can be achieved by the power of these scientific ideas that they can relate to in their day-to-day lives."
—Thanh-Lam N., high school science teacher, San Jose, Calif.
"Last year was my first year at Maker Faire. Being there can't compare to just looking at it on Flickr or reading about it on a blog. Besides having a great time myself, I was able to bring back great activities for my students to help spark in them a desire to learn and be curious. We tried to grow plants in our class window thanks to ideas from Windowfarms. The class used their free time to look through the stacks of 3D cards I bought from a vendor. I retold stories I heard from Adam Savage, which enthralled my third graders. We even spent days drawing new rides for Cyclecide, thinking of ways to re-purpose old bikes. I felt I was enjoying the lessons I developed as much as the kids were. Maker Faire is where learning and discovery is risky and fun, just like it's meant to be."
—Nick M., 3rd grade teacher, Orange, Calif.
"Are you kidding??? Maker Faire is the meeting grounds for all of geekdom! I want to share out the cool things I've experienced with my students!"
—Clint J., high school computer science, engineering, and math teacher, Fremont, Calif.
"Maker Faire is a great opportunity to get my students out from behind the computer and put their ideas into the world in a tactile way."
—Brian A., college professor of art and computer science, Emeryville, Calif.
"I have been to Maker Faire before and am amazed at the creativity: from cupcakes on wheels to a giant Mousetrap, to exploding soda bottle fountains, I not only feel like a kid again, I get some great ideas to bring into the classroom. I would love to come again for more sources of inspiration!"
—Giselle V., early childhood art and language arts teacher, Sunnyvale, Calif.
"I am always inspired and motivated (a hard thing to do at the end of a school year!) from all the new approaches to materials and sharing. Makes for great material to chew on over the summer and apply in the next fall's lessons. I just photograph and download on my computer as an 'inspired images' album."
—Kirsten J., high school teacher and college professor of art, San Francisco, Calif.
"Thank you for being, Maker Faire! Thank you for the fun-loving craziness of it all! If I won the lottery I would bring all my friends for the day!"
—Audrey F., art, math, science, and special education teacher, Newark, Calif.
"I have been going for five years now, and every time I go, I find a new idea or product that I can use in the classroom. This year I am hoping to entice my 5th graders to design a project for show in the class. I am using old Maker Faire posters. Thank you for putting on this one-of-a-kind venue."
—Mary T., 5th grade teacher, El Cerrito, Calif.
"I was lucky enough to come to Maker Faire last year, and I spent the entire day making voice notes in my phone of fun, cool, interesting, and innovative ideas to use in my productions. This year I would like to bring some visual notes back to my classroom to find out what might inspire my current middle school performers and builders."
—Diane R., middle school art, music, and drama teacher in Sebastopol, Calif.
"In the past three years I have attended, I have been revitalized and inspired by the ingenuity and creativity I encounter. I pick up ideas for my courses in new media design and programming, physical computing, and sound. The collection of vendors and project groups never cease to amaze me!"
—Gary C., college art, computer science, and music professor, Santa Cruz and San Francisco, Calif.
"I like to come to Maker Faire to spark my creativity, learn new things, and get ideas for projects and activities with my classroom children as well as with my own personal children. Looking at the way other people see their world helps me to 'think outside the box,' and in turn, to teach outside said box, and help others learn to be creative thinkers and problem solvers."
—Karen F., Head Start teacher, Elgin, Texas
"The community of people at Maker Faire is exhilarating, from the steampunks to the families and everything in between. I always leave giddy with possibilities."
—Claudia G-H, elementary school teacher, artist, mural maker, and community organizer, Oakland, Calif.
"Because I want to run away and join the circus for a weekend. I hope not to weep again on Sunday when Maker Faire ends."
—Susie K., elementary school art, computer science, math, and science teacher, San Francisco, Calif.
"In this period of time where test-taking skills are deemed more important than creativity, I would like to visit a place where the opposite is true."
—Alisa G., elementary school art, math, music, science, and language arts teacher, Millbrae, Calif.
"I'm interested in STEM education, and Maker Faire fits right in. [I'd like to] bring some students and give them alternate career pathways, such as the iFixit.com model of repair manuals. I am very interested in finding out how to bring students yearly so it can be part of the middle school curriculum."
—Henry D., high school computer science teacher, Cambria, Calif.
"Thanks for your great contribution to the planet and to so many people's lives being better."
—Lenore K., high school science teacher, Watsonville, Calif.
"It's the largest display of science in one place that we've ever been to."
—Erika H., 5th grade math and science teacher, San Mateo, Calif.
"The makers who present at the Faire have each answered the question 'Why?' with a 'Why not?' of their own interpretation. There's an amazing sea of talented makers in the world, and this is just a sliver of what creativity can do."
—Michelle P., writing and homeschool teacher, Sebastopol, Calif.
"Every year, I participate in the district and county science fairs with my students, and coming up with innovative ideas is difficult; not so when you are a Maker Faire participant. Ideas for new ways to power cars, ways to make your own –anything!– at home are great, and I always see at least one book I can add to my classroom library at the bookstore."
—Ann S., high school math and science teacher, San Jose, Calif.
"I encourage many of my students to attend, and then we compare notes and discuss all the interesting demonstrations we saw. One of the most enjoyable aspects of Maker Faire is talking to all the participants about their creations and ideas."
—Tim G., 3rd grade teacher, Foster City, Calif.
"Maker Faire really sparks discussion and ideas with even the most 'turned off' student."
—Arlyn S., high school social studies and independent studies teacher, Los Altos Hills, Calif.
"I have started a "Maker Class" at my high school, and I attend Maker Faire to get ideas and see what others are doing. This helps me develop my curriculum and push the limits of what we can make."
—Wayne B., high school engineering and science teacher, San Francisco, Calif.
"Several colleagues have gone over the years, and they never stop talking about it. I think if enough of us got together, we could pool our enthusiasm and what we learn to turn our students on, too."
—Lili M., 5th grade teacher, Oakland, Calif.
"There are an array of new ideas on how to take everyday materials and create something new and innovative from them. I am very interested in this since the budget for science keeps being cut and I need to find new and cheaper ways to run some units. … Creativity and innovation are great motivators for middle school students, I have found, and that is what Maker Faire is all about to me."
—Nadine S., 7th grade science teacher, San Jose, Calif.
"Learning only happens with 'doing'…. and there's nothing like making things to engage all learners! Lego robotics, Arduino, Vex kits, Pico boards — all these things have me fired up right now as tools to get my students exploring their own power to make, create, and control their own world."
—Jason S., K-8 computer science, engineering, math, music, and science teacher, San Francisco, Calif.
"I used the teacher ticket for myself and I purchased three tickets for students to attend as well. I think Maker Faire not only encourages students to think about science, but also shows them that nothing is impossible if they are willing to put in the time and effort. They can be great artists, dancers, inventors, or even athletes if they have determination. Each project at Maker Faire is a product of love and dedication, and that drive can affect and direct us in any endeavor — even teaching!"
—Jillian A., 6th grade math, science, and reading teacher, San Lorenzo, Calif.
"Maker Faire is where I get inspiration and energy to share the rest of the year, and take myself and my students to the next level!"
—Brian S., high school computer science, math, science, and video teacher, Ceres, Calif.
"Basic reading skills are crucial to doing any sort of project, even if it's making a sandwich. Knowing vocabulary is also important. Maker Faire reminds me of this, and helps me as an English teacher work with math and science teachers to build up my students' skills. That way, they can succeed in all areas."
—Shavon W., high school English teacher, Newark, Calif.

Google picks Arduino for Android Open Accessory "kit"…
From the beginning, Android was designed to extend beyond the mobile phone. With that in mind, we've developed Android Open Accessory to help developers start building new hardware accessories that will work across all Android devices. We previewed an initiative called Android@Home, which allows Android apps to discover, connect and communicate with appliances and devices in your home. We also showed a preview of Project Tungsten, an Android device for Music Beta to give you more control over music playback within the Android@Home network.
A USB micro-controller board that is based on the Arduino Mega2560 and Circuits@Home USB Host Shield designs (now referred to as the ADK board), which you will later implement as an Android USB accessory. The ADK board provides input and output pins that you can implement through the use of attachments called "shields." Custom firmware, written in C++, is installed on the board to define the board's functionality and interaction with the attached shield and Android-powered device. The hardware design files for the board are located in hardware/ directory.

…This is the Arduino board for Android OS (2.3.4 or later) to connect I/O. This item is The same model which is devlivered by Google in USB session of Google I/O 2011. All software are working with this boards set. http://a.android.com/demokit Contents in box RT-ADK 1 RT-ADS 1 microUSB cables 2 Please download software from above URL. RT-ADK、RT-ADS main feature CPU: AVR Base mode: Arduino with USB host function
More:
Android Open Accessory Development Kit
Looks like you can buy the board here for about $400 bucks.

This very entertaining take on the classic most useless machine gag is not quite so patient as its ancestors. Oh sure, it does what they all do: When you turn it on, it turns itself off. And it'll do that over and over again. But, much like my college roommate, the machine has its limits, and it's probably wise not to push it too far. [via Hack a Day]
More:

We're closing in on the 10th annual Maker Faire Bay Area next weekend, May 21-22. We hope you are as excited as we are about this always-inspiring event. Our popular Early Bird Ticket offer is about to expire this Thursday at 12:01 AM PDT. If you want to get your tickets at the lower price, make your way on over to the Maker Faire page at Eventbrite. Early bird ticket savings range from $5-$25 for day/full weekend passes.

The motorized ears on this adorable headband by Neurowear move in relation to your brainwaves. Syuzi @ Fashioning Technology writes:
Anthropomorphic fashion is commonplace in Japan having many subcultures that fetishize the insanely cute. But this novel approach to a high tech "fashion" headband steps up the "cutesy" factor to an insanely new level. I certainly can't help but want a pair.
More: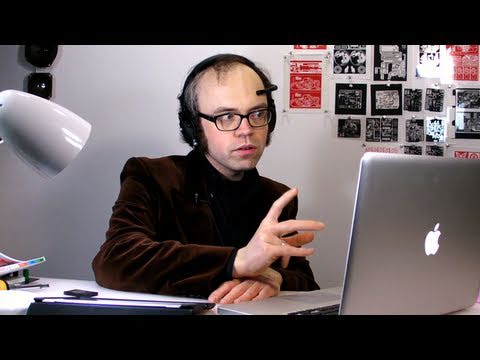 If you've got one of these classic spy-cameras and are interested in developing your own pictures from it, instead of paying through the nose to have a specialist do it, you may be interested in this simple DIY method from MAKE pal Alan Dove:
There's only one lab in the US that still offers reliable processing, and they charge about a dollar per frame to develop a roll and print proofs. That's pricey for such low-resolution shots. I often develop 35mm and medium-format film at home, but Minox 8×11 film won't fit on a standard reel, and the only dedicated Minox tanks ever made are now collectible antiques. Fed up with this situation, I applied my usual scrounge-up-some-parts-and-make-them-work approach.
[Thanks, Alan!]


ShapeLock is a super tough, space age plastic that can be hand molded by simply heating it in hot water. It's completely non-toxic and can be reused indefinitely. When cool, this lightweight material can be drilled, machined, and even painted with acrylic paints. Shapelock is available in both 250 gram and 500 gram bags in the Maker Shed.