---
Physalia's "Inductance" project was displayed at this year's F5 "creativity festival". It consists of an electromagnet levitating a bunch of plastic spheres, each of which has an electromagnet inside! So awesome.

By George Hart for the Museum of Mathematics
By pleating a square sheet of paper with a pattern of concentric squares, one can fold a saddle shape that mathematicians call a hyperbolic paraboloid, sometimes nicknamed a hypar. Erik Demaine led a workshop at a recent Museum of Mathematics event where he showed how multiple hypars can be assembled to make star-like geometric forms. During the Math Encounters presentation, fifty people folded hypars and joined them to make this construction.
There are twenty four sheets all together, arranged as a group of four for each face of an imagined cube. Erik's paper about the mathematical ideas and detailed folding instructions to make your own pleated hypars are available on his web site, here.
More:
See all of George Hart's Math Monday columns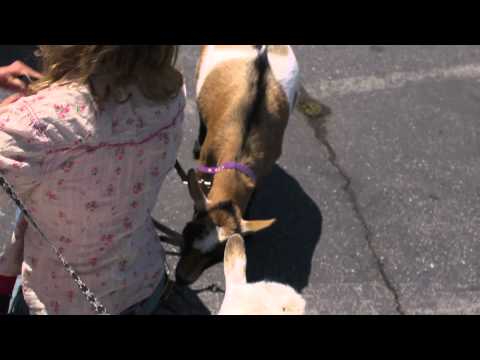 Yesterday in Homegrown Village at Maker Faire, our video crew found themselves with a unique gear crisis. During an interview, a goat ate the antenna off the wireless microphone. OM NOM! Get ready for some awesome video maker profiles from Maker Faire coming soon.
Subscribe to the MAKE Podcast in iTunes, download the m4v video directly, or watch it on YouTube and Vimeo.



Our Galvanic Skin Response Kit (aka Truth Meter Kit) from the Maker Shed has everything you need to build the Truth Meter circuit featured in Make Volume 26. See what happens when someone asks you questions or when you laugh or get surprised. Everyone responds a little differently. Try it on your friends, acquaintances, or adversaries. It's a great way to get to know someone! We even included extra resistors so you can calibrate the circuit and experiment with different sensitivities.
There is an excellent The Truth Meter build in Make: Projects!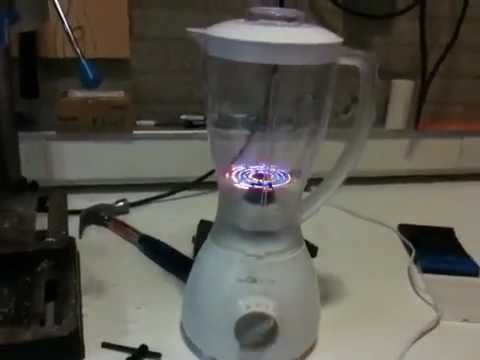 Lurwah of Hackerspace Arnheim converted his blender into a mini POV. It looks extra crispy from the top!

More Recent Articles