---
Not sure if it's photoshoppery or not — but if it's real… can haz!? [Via News on Japan]

It's safe to say I'm a board addict, so I was super excited to check out MAKE editor-in-chief Mark Frauenfelder's Simple Longboard project in MAKE Volume 26, our Karts and Wheels issue. When Mark's teenage daughter Serena asked for a longboard, Mark gave her his old classic board, but after a while, he missed having it, so he decided to make his own. Using a couple of layers of Baltic birch plywood for the deck, and such household items as giant binder clips to keep the glued pieces together while drying, and boxes of books to lend weight, giving the board camber, Mark made himself a sweet cruiser. I'm a fan of the wheel cutouts he added, which make the board perfect for laying into deep carving turns. Being an artist, Mark also added some fancy custom graphics to the base. Naturally, he wanted to share his step-by-step instructions with the community. Check out his project on page 46 of Volume 26, or head over to Make: Projects to collaborate. When Mark finished his board and Serena took for a test skate, she wanted to trade. Looks like he'll be building another!
Here's Serena with the final board:

Make: Projects community member Mike Adair used Mark's instructions to build one for his son David. Nice job, Mike! Check out Mike's blog for more on his build:

---
From the Pages of MAKE:
MAKE Volume 26: Karts & Wheels
Garage go-kart building is a time-honored tradition for DIYers, In this issue of MAKE, we'll show you how to build wheeled wonders that'll have you and the kids racing around the neighborhood in epic DIY style. Build a longboard skateboard by bending plywood and build a crazy go-kart driven by a pair of battery-powered drills. Put a mini gasoline engine on a bicycle. And construct an amazing wind-powered cart that can outrun a tailwind. Plus you'll learn how to build the winning vehicle from our online Karts and Wheels contest! In addition to karts, you'll find plenty of other projects that only MAKE can offer!

One of our Maker Faire Daily bloggers, Kent Barnes, posted a few pics of the crew doing their thing during this weekend's Faire. There are so many amazing people who put in untold numbers of hours to make these shows happen. Here are just a few of their smiling faces, there are some more on the link, and there are countless others unpictured here, but all equally worthy of heartfelt appreciation. If you were at the Faire and enjoyed yourself, why not take a moment to offer a high-five, blow a kiss toward San Mateo, or otherwise offer up some thanks. Feel free to leave comments; I'm sure the Faire crew would appreciate it.
Sherry Huss, Maker Faire Director and Cupcake Hostess

Show Producer Louise Glasgow and Ralf Muehlen, Show Internet/Technical Director

The hardest working woman in Show Management, Valerie Aubel (rockin' that Utilikilt)
Some of the few, who make Maker Faire

A book about Lithium batteries "Bottled Lightning: Superbatteries, Electric Cars, and the New Lithium Economy"… This looks interesting!
Electric cars are real—see the Tesla Roadster, Chevy Volt, and hybrids like the Nissan Leaf and Toyota Prius—but the drive to create safe, lightweight, and long-lasting batteries to power them has been anything but smooth. Faced with political, technological, and management obstacles, battery technology still lags. In the mid-1800s Fletcher says, clean, cheap lead-acid batteries were developed that by the early 20th century were preferred for use in automobiles over "unreliable, complicated, loud, and dirty" gasoline-powered cars—until it came time to refuel. Thomas Edison tried to invent a safe, longer-duration battery, even experimenting with small amounts of lithium, but then Charles Kettering patented an automatic starter for gas engines, and the battle was lost.

Smog and 1970s gas shortages revived interest in electric cars—and lithium batteries. But obstacles remain: Bolivia, Chile, and China have less than optimal political leadership and minimal infrastructure to safely mine and process the poisonous ore. More importantly, many technical challenges must be overcome before electric cars and buses become everyday modes of transportation. But Fletcher remains optimistic. He balances science and history with a closeup look at business practices and priorities, providing lucid and thorough coverage of a timely topic.

"[Fletcher] follows lithium from the South American salt flats where most lithium minerals are mined to the labs of General Motors, tracing its journey from obscure metal to one of the most sought-after resources on earth—and perhaps the centerpiece of the automotive future."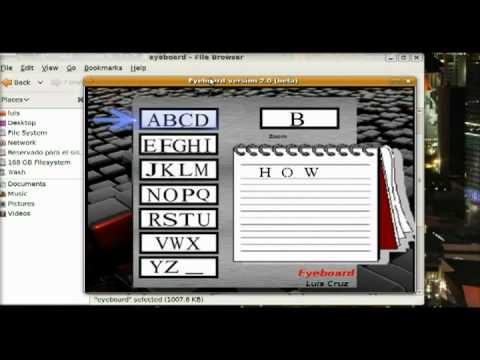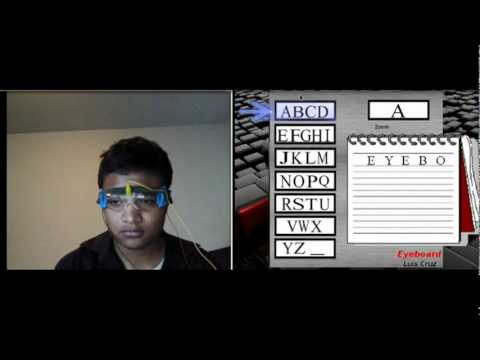 Honduran teenager Luis Cruz, whose low-cost homebrew embedded video game system was featured in MAKE Vol 23, wrote in to let us know about his most recent project, a similarly low-cost prototype electrooculography (EOG) system, based on the ATmega328P, that allows people with motor disabilities to write text on a screen using only eye movements. Luis explains:
The human eye is polarized, with the front of the eye being positive and the back of the eye being negative. This is caused by a concentration of negatively charged nerves in the retina on the back of the eye. As the eye moves the negative pole moves relative to the face and this change in the dipole potential can be measured on the skin in micro volts. To translate this voltage into a position, two sets of electrodes are used to measure the differential voltage in the vertical and horizontal direction, on this project, however, just horizontal movements are recorded.
The embedded videos show the evolution of Luis's prototype from bare-skin electrodes to a glasses-mountable system. [Thanks, Luis!]
From the pages of MAKE Volume 23:


MAKE Volume 23, Gadgets
This special issue is devoted to machines that do delightful and surprising things. In it, we show you how to make a miniature electronic Whac-a-Mole arcade game, a tiny but mighty see-through audio amp, a magic mirror that contains an animated soothsayer, a self-balancing one-wheeled Gyrocar, and the Most Useless Machine (as seen on The Colbert Report!). Plus we go behind the scenes and show you how Intellectual Ventures made their incredible laser targeting mosquito zapper — yes, it's real, and you wish you had one for your patio barbecue. All this and much, much more.

Check out Onyx Ashanti's electrifying demo performance of his new Beatjazz Controller at last night's TED 2012 Full Spectrum auditions in New York City — he's on 34:40 – 41:10. Onyx has been designing, building, and programming the Beatjazz Controller for the past several months, and he will be writing about it (and open-sourcing the design) for MAKE vol. 28, coming out in October. I'm so excited about this– thanks, Onyx!
The system is based on an Arduino microcontroller hooked up to a laptop running PD (PureData), with inputs from force sensing resistors (for the keys), accelerometers, and a lip pressure sensor and breath tube sourced from his old Yamaha WX5 wind controller.  Oh, and also plenty of LEDs and hot glue.
Meanwhile, it's great to see TED producing variety shows!
TED 2012 Full Spectrum auditions – skip to 34:40 for Onyx.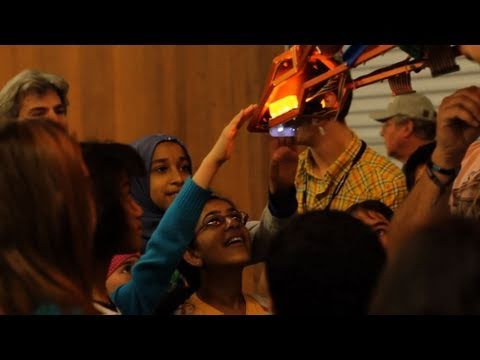 Maker Faire Education Day is opportunity for schools from near and far to bring their students to a sneak preview of Maker Faire. Some of our most engaging makers hosted 1600 kids and everyone had an amazing time. The students roamed from exhibit to exhibit learning about physics, chemistry, and technology. They interacted with electronic giraffes, robots, remote control cars, pedal powered devices and contraptions, electronic textiles, even Tesla coils. Special thanks to Sasha for interviewing student visitors.
Subscribe to the MAKE Podcast in iTunes, download the m4v video directly, or watch it on YouTube and Vimeo.


Here's a link to the fantastic British brainy-toys site Grand Illusions that I've been hoarding for awhile, hoping to someday reproduce the process and post it as a tutorial. I have tried sun-drying several of the largest orange peels I can find on suitable forms, and have made one functional round box that is quite small and ugly compared to these.
[T]his box is actually made from an orange, or at least the peel of an orange, that has been squeezed thin, shaped, dried out and 'cured'. Originally an ancient Mediterranean art, the technique was revived in the 1980s by a husband and wife team based in California.

Using orange peel, grapefruit and lime peel, the skins are soaked for several hours in water, then turned inside out and placed over a mould. They then spend several days drying in the sun, and are then removed from the mould and polished. The boxes will apparently last for decades, although the natural scent of the fruit will only last 3 or 4 years.
They are no longer for sale, and the fairly old linked page, above, is the only web-based information I can find about the process. If you've got any useful info, and care to share it, please let me know, below.
More:


The Arduino Uno from the Maker Shed is a great tool for physical computing and the brains behind many Maker Faire projects — It's a tool for making computers that can sense and control more of the physical world than your desktop computer. It's an open source physical computing platform based on a simple microcontroller board and a development environment for writing software for the board. The Uno is the latest in a series of USB Arduino boards. Comes fully assembled, just add a USB cable and join the revolution!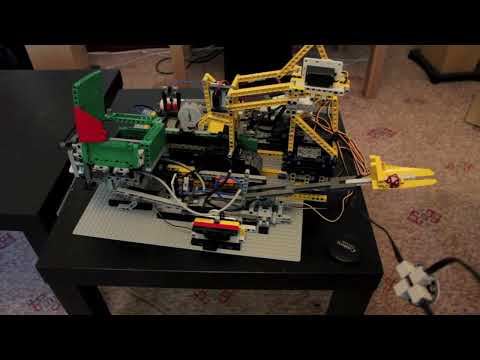 Just what you need to speed up your D&D sessions!
The mission: To make an absurdly overcomplicated robot to do something as simple as roll some dice. It's sort of a Rube Goldberg machine although for the sake of practicality there's buttons to control the throwing and then the picking back up again so that it can be done on demand.

It uses Lego Mindstorms NXT stuff, along with some Lego pneumatics, some nifty servos, a pressure sensor and an IR transmitter from Mindsensors, along with some technic "Power Functions" motors for grinding the compressor and the conveyor belt.
[Via Tinkernology]