---
No longer must those looking for a giant, 14-person bicycle outfitted with beer coolers look across the Atlantic for their machines. My friend, übermaker Casimir Sienkiewicz, (it sounds just like it's spelled) has produced the first in what I believe will be quite a few of these.
He took his hand welded contraption out on the streets of Minneapolis last night.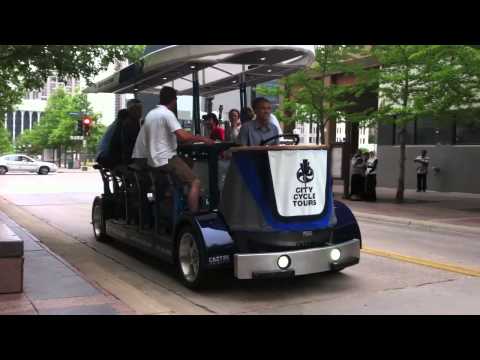 They look like they're having a good time.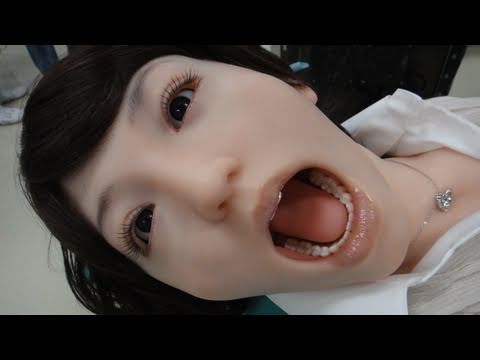 News From The Future – Robot Patient Gags When Visiting the Dentist…
The robot is designed to help dental students practice, so researchers at Showa University made it as realistic as possible. That means it chokes, coughs, sneezes, moves its tongue and even gets a sore jaw. The builders worked with Japan's leading maker of "love dolls" for adults, Orient Industry, to make the skin, tongue and mouth.

The tongue and arms have two degrees of freedom, so the robot can mimic a patient who starts to fidget while a dentist tries to perform prophylaxis. The skin is made of silicone and the tongue and cheek linings are made of one piece, so it feels more real — no obvious rubber seams, and no way for water to leak through and harm the machinery.
Make sure to watch the video around 2:43+ – perviously dental students learned by assisting low-income humans, another human segment displaced, by robots.


Happy (almost) July 4th! Looking for more of the "rocket's red glare?" The current issue of MAKE, Volume 26, features a DIY project I wrote called "The Flame Tube." It's one of my favorite fiery projects from my new book The Practical Pyromaniac because it's quite the eyecatcher, it demonstrates some good science, and it has a bit of historical backstory. The flame tube is a 110 year old demonstration that allows onlookers to visualize standing sound waves.
Based on the work of German quantum physics pioneer, Heinrich Rubens, I designed this flame tube so propane gas inside the tube flows through holes drilled along the top, and flames are then lit above. I send a sound wave into the tube with a loudspeaker at the other end. When the tube is driven at one of its resonance frequencies, flames form a visual standing wave pattern, as you can see in the picture. Vary the pitch and change the volume to get different patters. Cool!
Heads Up: Flame Tube Video Contest
MAKE's editors, in a display of extraordinary beneficence, have put the Flame Tube project on Make: Projects. I am working with Chicago Review Press (The Practical Pyromaniac's publisher) to put together a Flame Tube contest with exciting prizes awarded for the best flame tube vid posted on YouTube. More to come… So start building your flame tube!
More:


This Happy-Friday moment brought to you by Minneapolis photographer Brock (Eh? Get it?) Davis, aka Flickr user Laser Bread. If you like this, you may also like Brock's model of Stonehenge made from individual Rice Krispies flakes. [via nerdstink]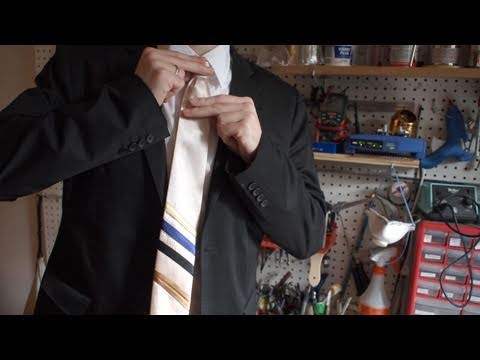 In this episode of Becky's Workshop on CRAFT, learn to construct a basic long necktie with stripes to represent your favorite value of resistor – fashion inspired by the electronics bench! Learn to work with slippery fabrics cut on the bias. In addition to the video, you can find a full step-by-step tutorial for the resistor necktie over on Make: Projects.
Subscribe to the CRAFT Podcast in iTunes, download the m4v video directly, or watch it on YouTube. Music by i am jen.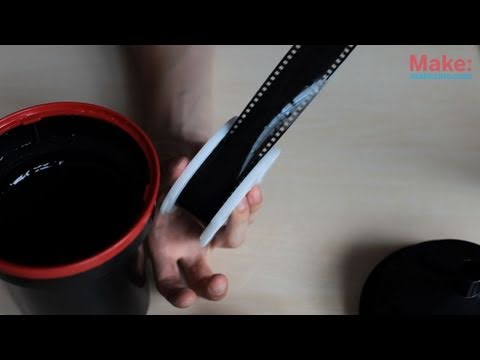 Only recently did I find out that you can develop negative film with instant coffee, vitamin C, and washing soda. This homebrew developer has become known as "caffenol" and there are plenty of photographers out there who have used this method in the darkroom. I read up on a few different recipes and tried my hand at developing my own snapshots with caffenol. As you can see from the video, it took a couple tries, but I did eventually get it right. As a matter of fact, I was impressed with the results:

If you're interested in trying this out yourself and are looking for more resources, the recipe that I used is based on a how-to at Photojojo and I found a lot of great advice from the discussion forums in the Caffenol group on Flickr. There's also a great blog dedicated to the art of processing negatives with caffenol. If you do try it out, post your favorite caffenol photos in the MAKE Flickr pool!
Subscribe to the MAKE Podcast in iTunes, download the m4v video directly, or watch it on YouTube and Vimeo.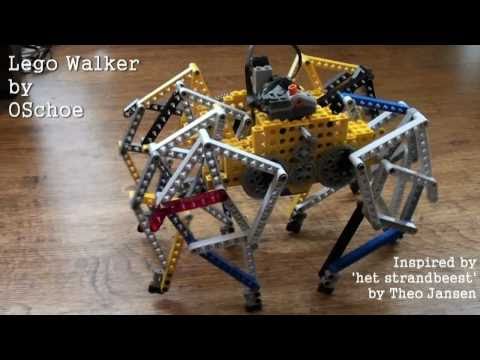 Oschoe's Theo Jansen style robot uses Lego Power Functions (think Mindstorms without the microcontroller) to power it. As a bonus, it can be driven via remote control.
I started off with a very simple drawing of the legs and the motion required. After some trial and error with the ratio's of the legs I managed to get the basic movement just right. After collecting enough of the right pieces I tried to build a 6legged version but getting that to run stable proved difficult. I decided to add two more legs and that made it run much more smooth. After a couple of runs of the 8-legged version it was obvious the legs did not have enough grip on the surface of the test area (my table :-)) I added 'feet'; the parts touching the surface are made of rubber and that did the trick.
[Via The NXT Step]

follower, the creator of the Handbag "Android Arduino Accessorizer", wrote in with this excellent use of Android's Open Accessory API, Arduino, and an LCD screen:
The Android App is invisible and starts automatically when you connect the accessory. (You probably need to approve the running of the application within a few seconds or the accessory may time out.) A background service is started which displays a notification of the accessory found, listens for new text messages and starts sending the current time to the accessory for display. You can use your phone as normal while the service is running in the background.

When the accessory is disconnected the notification is removed and the background service cleans up after itself before stopping.
Dual-screen Nexus One by follower

Cool folk art tutorial from delightfully-pseudonymed Instructables user oldanvilyoungsmith that manages to combine blacksmithing, old rusty bolts, and scorpions in a single project. Win, win, and win.
More:

Insectoid Robotagami

Instructables user rog8811 set out to build a functional replica of an old-timey manual boating foghorn using hardware-store stuff. He shows you how to build the basic horn by cutting apart a PVC sink trap and hacking it onto an off-the-shelf air pump. Then he does something I'd like to see more of in my own and others' project tutorials—he encourages you to make the project your own: "Go mad! Get as many plumbing parts as you can screw and glue together to make the sound path long and wider." It sounds on both strokes of the pump handle cycle.