---
AFOL Marion (aka Brixe63) built these realistic Lego tools. My favorite detail is the way she used trans greenish yellow elements to form the level's bubble.

By way of our favorite cephalopodic bloggers over at LaughingSquid comes this amazing airplane window snap of this morning's Atlantis launch. So great! Our very own Rachel Hobson was there in the press pool and will be filing a report later.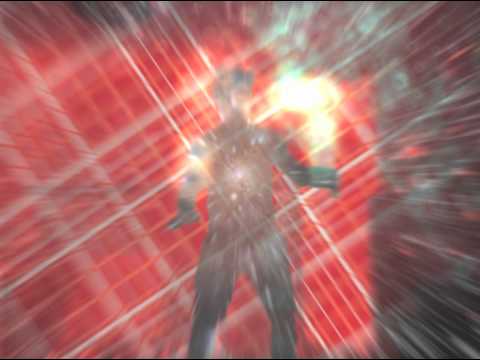 Check out this intriguing video which demonstrates a Kinect hack, essentially turning the DJ's body gestures into pitch controls. Developed by programmer Ryan Challinor, he has videos of other Kinect hacks on his YouTube channel, as well as a detailed 12-minute walkthrough on how to get the Synapse-Kinect-Ableton patch up and running. Head over to his project website for more info. [via The Creators Project]

News From The Future: Synthetic organ transplants…
Surgeons have performed the first transplant operation using an organ wholly grown in a laboratory to give a man a new windpipe.

The 36-year-old is recovering after surgeons implanted the world's first wholly lab-grown organ into his body.

The synthetic trachea was created by growing the patient's own stem cells on an artificial "scaffold", which British scientists helped design.

Windpipes have been grown from stem cells before, but only using the collagen "skeletons" of donated tracheas.

The landmark operation at Karolinska University hospital in Sweden could mean patients may not have to wait for a suitable donor organ. This could be particularly significant for children, for whom donor tracheas are much more difficult to find.
Previously
Printing body parts: Making a bit of me @ The Economist…


Paul Sobczak got an LED to light up when a certain sound frequency is reached, using an Arduino and laptop running Pure Data.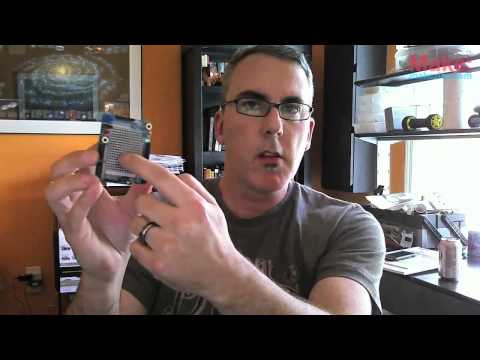 This month's Latest in Arduino episode is out.  Host James Floyd Kelly discusses a new Arduino book, solders up the Maker Shield, and discusses Arduino-controlled robots with J. D. and Josh.
Mentioned in this episode:
Also be sure to check out Episode 1 if you haven't already. You'll find more Arduino goodness including another book review, hands-on activity, and more.  And if you've got an Arduino project, website, or book to recommend for future episodes, email arduino@makezine.com and it may be featured in a future episode.
Subscribe to the MAKE Podcast in iTunes, download the m4v video directly, or watch it on YouTube and Vimeo.
Check out our Arduino page, a super-hub of projects, resources, and tutorials.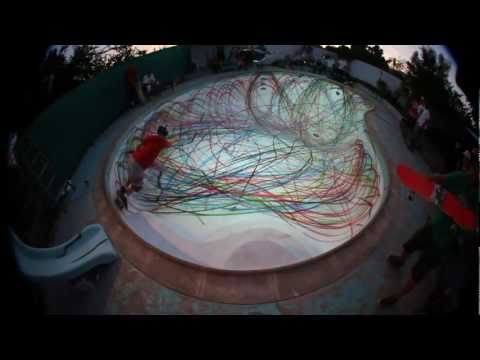 Considering how upset he was by a relatively tiny bloodstain, that guy from Gleaming The Cube is gonna be absolutely livid when he sees what these young punks have done to his pool. Appears to be, at least in part. the work of London-based street artist D*face. [via Gizmodo]

This installation draws information from the intensity and movement of the water in a remote location. Wave data is being collected in real-time from National Oceanic and Atmospheric Administration data buoy Station 46246 (49°59'7″ N 145°5'20″ W) on the Pacific Ocean. The wave intensity and frequency is scaled and transferred to the mechanical grid structure installed at The National Museum in Wroclaw, Poland. The result was a simulation of the physical effects caused by the movement of water from this distant location.
[Via the Arduino blog]


I don't like alarm clocks. First off, they are always going off while I am trying to sleep. Secondly, they all look equally boring. Thankfully, the Maker Shed has a fix for the second problem. The Real Time Clock Parts Kit contains everything you need to make your own digital clock outlined in MAKE Volume 09. Just provide a unique enclosure and a buzzer, bell, or car horn. Wake up maker style!
Features

1 16F684 Microcontroller
1 MAX7221 Display Driver
1 DS1305 Real Time Clock
1 32.768 kHz Watch Crystal
5 7 Segment LED Display
1 7805 Voltage Regulator
3 SPST Pushbuttons
1 Red LEDs (10pk)
1 10k Resistors (100pk)
1 200 ohm Resistor (100pk)
1 Protoboard

This beautiful model by Bloomingdale, Michigan's Woodchuck and Company is listed for almost $40,000 on Etsy:
Constructed of cherry and walnut, this award-winning piece has over 4000 individual handcrafted parts and requiredover 3000 man-hours to complete, roughly a year and a half's time. Our version of the 5230B is what we call a working model. The track moves, the cylinders extend, the jaws open and close and the entire model pivots on the trackframe. There is also a hidden storage box on board, someplace to keep the keys!
A few more details and a bunch of nice build photos are available here. [via Gizmodo]
More: