---
Though MAKE Volume 27, which hits newsstands on July 26, is the Robots issue, like all issues of MAKE, it features a wide variety of projects. One of the major projects in Volume 27 is Alex Andon's Jellyfish Tank. Jellyfish are hypnotic, with their translucent bodies, sweeping tentacles, and fluid motion, but they require custom tanks to prevent them from getting sucked into filtration intakes. On the pages of Volume 27, Andon, who studied biology and environmental science and is founder of Jellyfish Art, teaches you how to either convert an existing aquarium into a jellyfish habitat or how to build your own custom tank from scratch. Your choice.
Here's the "how it works" visual breakdown:

The Jellyfish Tank is one of a few projects from the new issue that we've shared with you on Make: Projects, our DIY wiki. Head on over and check out the full project build. If you're a subscriber (thanks, we love you!), you likely have your issue in hand and can turn to the project on page 82. If not, be sure to pick up Volume 27 when it hits newsstands next week.
Photograph of Alex Andon with the Jellyfish Tank by Garry McLeod; illustration of how the tank works by James Provost.
---
From the Pages of MAKE
MAKE Volume 27, Robots!
The robots have returned! MAKE Volume 27 features a special package with robotics projects for every age and skill level. They play music; they outwit your pets; they learn from their mistakes! In addition, we'll show you how to build a special aquarium to keep jellyfish, create pre-Edison incandescent lighting, spy via the internet, and make a go-anywhere digital message board! All this and much, much more, in MAKE Volume 27.
On newsstands July 26! Buy or Subscribe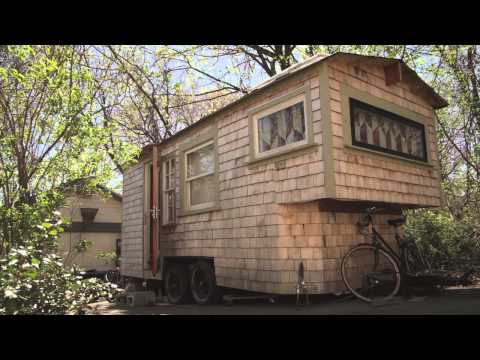 In this side episode of Tiny Yellow House, I filmed a tour of "Sage's Gypsy Wagon" (located in Boston, MA), a mobile dwelling that was handbuilt on a very modest budget by this city-side custom-guitar maker.

Survey results @ GOOD of what Americans think it will be like about 40 year from now (click for larger view). Cures for cancer, smart computers… another world war?

Free, handy, download-and-print sticker from Randy Sarafan of F.A.T. Lab. [via Boing Boing]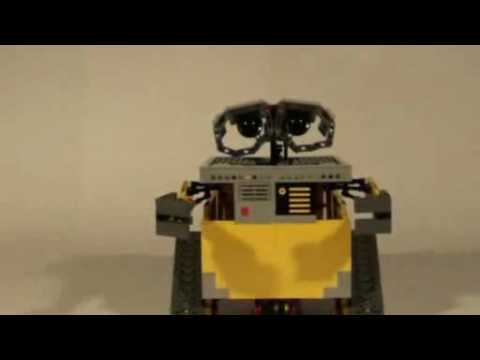 Lego NXT Wall-E transformable fully self controlled, it uses Lego Mindstorms programming environment. The video shows the transformation which is quite similar to the original Wall-E.
See the maker's Picasa gallery showing buuild photos. Note that, in typical Mindstorms fashion, the actual transformation takes 4 minutes. [Via Inhabitots]

Golan Levin at fffff.at writes:
Yep, it's a QR code stencil generator! We present QR_STENCILER, a free, fully-automated utility which converts QR codes into vector-based stencil patterns suitable for laser-cutting. Additionally, we present QR_HOBO_CODES, a series of one hundred QR stencil designs which, covertly marked in urban spaces, may be used to warn people about danger or clue them into good situations. The QR_STENCILER and the QR_HOBO_CODES join the Adjustable Pie Chart Stencil in our suite of homebrew "infoviz graffiti" tools for locative and situated information display.

More:
Laser Cut a Stencil for Adjustable Infographic Graffiti

I went through a googly-eyes phase when I was in college, wandering 'round applying them to the most inappropriate and disturbing objects I could find, and taking pictures. The mentionable results of this project include googly-eyed tombstones, firearms, surgical instruments, and urinal cakes. None of these photos will ever see the light of day. You're welcome.
Anyway, I wish it had occurred to me, at the time, to mount magnets on 'em as the clever wonks at EMSL now have done. Would've saved myself a bit of money, and rather a lot of time removing adhesive from some very unpleasant places.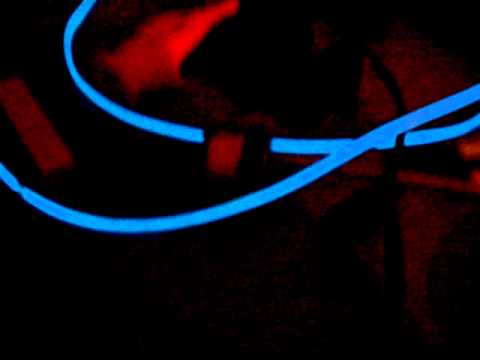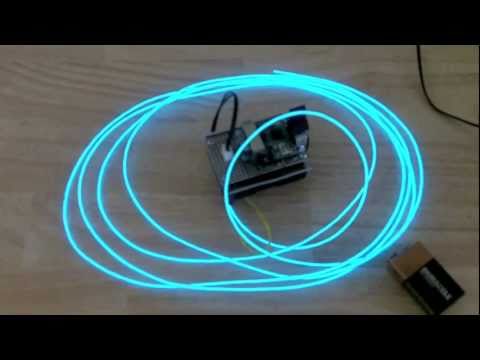 It's not a dramatic color shift, but it turns out you can control the hue of EL wire over a narrow range by varying the frequency of the resonating driver circuit. dcroy (upper video) did it back in February using a 555, and Paul Stoffregen (lower video) unknowingly repeated the project recently, having noticed that a single fixed-frequency driver produced slightly different colors in two different lengths of wire. My guess is that EL wire manufacturers strive to minimize this variance, which for many users would count as a defect. But I wonder if you could change the phosphors or otherwise tweak the wire's design to maximize the frequency-dependent color-shift?


Get a grip with the Telerobotic Gripper Kit from the Maker Shed! This kit includes everything you need to make the Teleclaw featured in MAKE: Volume 27, even the batteries! Assemble the kit and attach it to your robot, rover, or anywhere else you could use an extra hand. The pre-programmed Picaxe microcontroller interprets commands from the IR remote to make the gripper open and close. Have a look at the Make: Projects build for more information and directions.

Teleclaw: Remote Robot Gripper

A selection of robotic limbs from the archives of MAKE.
#10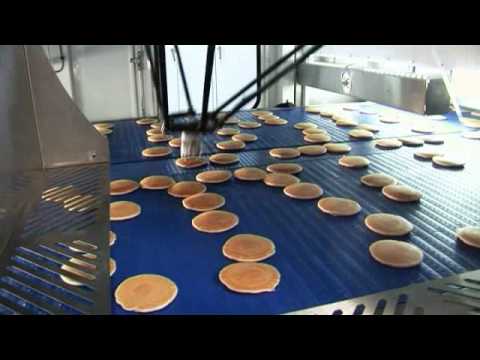 Amazing pancake sorting robot
#9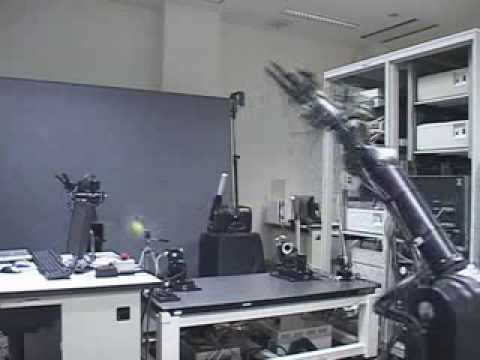 And I, for one, welcome our new robot overlords
#8
Bot grabs stuff with a balloon
#7
Homebrew SCARA robot arm
#6
Hydraulic robot from cardboard and tape
#5
Industrial robot arm catapults flaming bowling balls
#4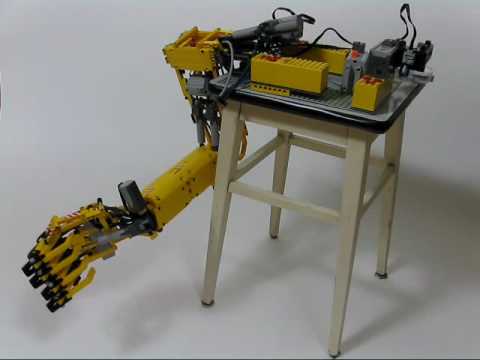 Pneumatic Lego robotic arm
#3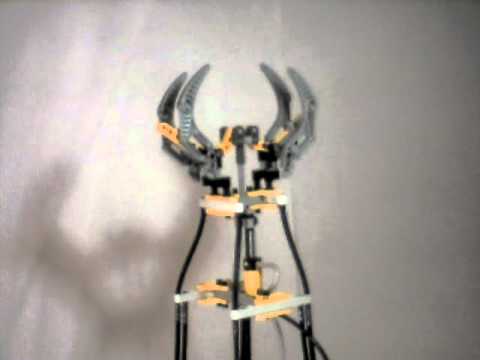 NXT Robotic Arm Owes Inspiration to Festo
#2
Popsicle stick robot arm
#1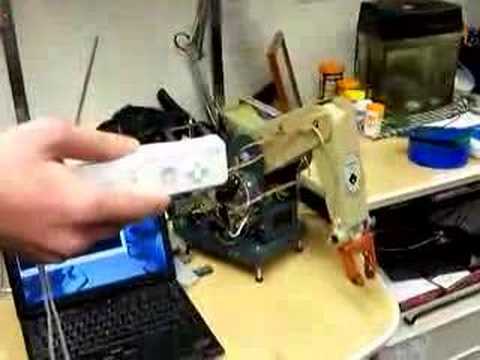 Wiimote controlled robot arm
Did I miss a good one? Let me know, below!