Anybody who's interested in metalworking and machining, and has spent any time online, has likely bumped into "Tubalcain." And anybody who has encountered his amazing metalworking/machining videos is almost certainly a fan. And what's not to love? He's a retired machinist and shop teacher from Illinois who's capturing a lifetime of working wisdom onto video and sharing these tutorials with the world. There are some 200 videos so far, and they're all jam-packed with great information, interesting little anecdotes about the tools and equipment, and a no-nonsense, crystal-clear presentation style like only a great teacher can provide. This guy is becoming the world's shop teacher!
Last year, Tubalcain started a series of Metal Shop Tips videos. These deal with everything from working with basic bench tools to using a metal lathe and flame cutter. Here are a few of the Shop Tips series, to give you an idea of what he has to offer. So far, he has 37 videos in this Tips series. He needs a fanclub.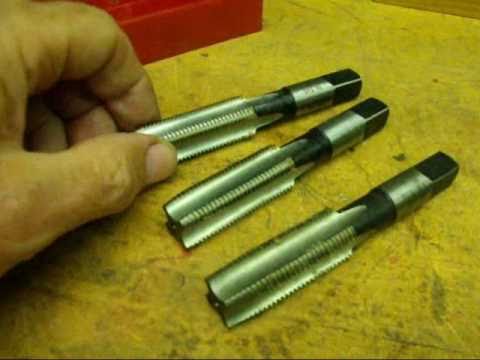 First of a three-part series on tapping (mostly hand-tapping). Here are parts 2 and 3.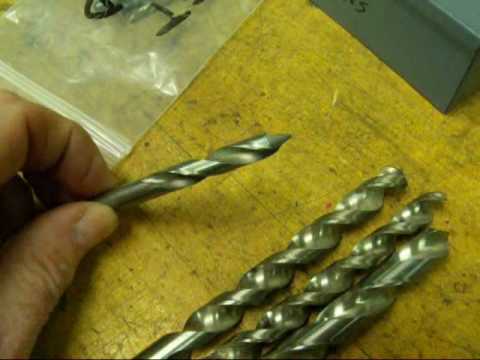 First of a three-part series on care and feeding of drill bits. Here are parts 2 and 3.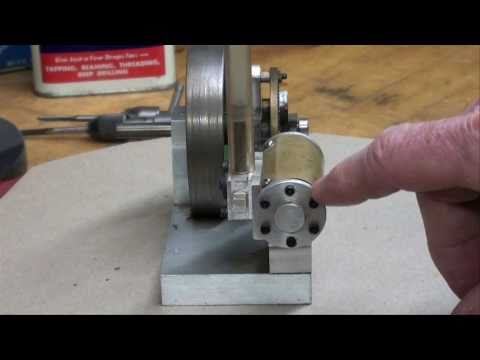 First part of a two-part series on transferring holes. Here for part 2.

News From The Future: Laser Enriched Uranium – Cheaper, Better, Smaller And Portable?…
Scientists have long sought easier ways to make the costly material known as enriched uranium — the fuel of nuclear reactors and bombs, now produced only in giant industrial plants.

One idea, a half-century old, has been to do it with nothing more substantial than lasers and their rays of concentrated light. This futuristic approach has always proved too expensive and difficult for anything but laboratory experimentation.

Until now.

In a little-known effort, General Electric has successfully tested laser enrichment for two years and is seeking federal permission to build a $1 billion plant that would make reactor fuel by the ton.

…The inventors called their idea Silex, for separation of isotopes by laser excitation. "Our approach is completely different," Dr. Goldsworthy, a physicist, told a Parliamentary hearing.

An old black-and-white photograph of the sensitive technology — perhaps the only image of its kind in existence publicly — shows an array of pipes and low cabinets about the size of a small truck.
This is going to be interesting, we might get cheaper, smaller, better nuclear power – but that means a lot of freaking out about the "potential" of it being used for bomb material. Alternatively when wind and solar are mentioned some consider it either an eyesore or not worth investing in (yet). Even if we tap the sun we'll still have problems later :)
Any way, if anyone knows where that "old black-and-white photograph" is, post up in the comments!

Over the next month-plus, David Lang, something of a reluctant maker, is immersing himself in maker culture and learning as many DIY skills as he can, through a generous arrangement with our pals at TechShop. He'll be regularly chronicling his efforts in this column — what he's learning, who he's meeting, and what hurdles he's clearing (um… or not). –Gareth
My first conversation about Zero to Maker, where I explained my blurry vision of overcoming my fear of getting started in DIY and chronicling the journey, was with Gareth Branwyn, the Editor-in-Chief of the MAKE website. Gareth, of course, was very familiar with the first steps upon the maker path and had tons of great advice for me. So much so, that I'm still absorbing a lot of it and the tracking down the resources he suggested. One of the things we talked about was focusing on Project-Based Learning, which I've covered in a previous column. As we talked about the needs of the beginning maker, he mentioned Make: Electronics and how it was structured with the total beginner (and with project-based learning) in mind. I decided to order it because: a) electronics is something I have no experience in and want to learn, and b) I was eager to see what MAKE had to offer people like me, who are approaching DIY with a blank slate.
The Amazon package arrived a few days later, and I blocked off a couple hours to start reading. I was about five pages in when I discovered a major obstacle: I didn't have any of the tools the book required to do the suggested projects and experiments. I realized that despite my commitment to learning and my eagerness to get started, my goal of going from Zero to Maker would be impossible if I didn't have the right tools.

A Tormach CNC milling machine and a Shopbot, two tools you're not likely to find in your garage, but can be found at TechShops or some better-outfitted hackerspaces
One of my sub-problems of not having the tools is not having a huge budget to acquire them. In addition, I'm also constrained by space. I live on a boat in the Berkeley Marina, which is quite the adventure in itself, and great for saving money, but it doesn't afford nearly enough room to accommodate a tool collection. In order to solve this problem, I'd have to get creative. Luckily, there are a growing number of resources for people like me – options that allow for access (to both tools and space), instead of ownership.
My specific plan was to become a member of TechShop. If you're in the Bay Area (and soon, Detroit or Brooklyn), this is a great option. For $125/month (or $1,200/year), you have access to the over $750,000 worth of tools and generous workshop space (check out their list of tools!), as well as the opportunity for instruction and mentorship. I'll be talking a lot more about this in future columns, but for now, it stands out as the most valuable and viable option for me.
I mentioned the access-to-tools problem in the comments of the original Zero to Maker post and received some good advice on other access-to-tools options. Here are a few that we were able to come up with:
Sharing Sites
I asked Neal Gorenflo, publisher of Shareable Magazine, if he could make any recommendations for sharing sites that could help with tool access. His great response:
In collaborative consumption, "access trumps ownership." The idea is that it's better for citizens to share or rent because they get the use of an asset but not all the hassle that comes with ownership – the purchase cost, taxes, insurance, maintenance, storage, and disposal. Then, of course, society benefits a bunch too.
The Peer-to-Peer sites tend to be regional because they depend on users for inventory and have the most inventory available in home markets.
Neighborgoods – LA
Rentalic – SF
Neighborrow – NY
Snapgoods – NY
RentCylce – All over US, but only overlays with rental shops.
Lending Libraries – This was brand new to me. Andrew McKay pointed out that a lot of public libraries, including the library nearest me in Berkeley, CA, have an assortment of tools that you can check out with your public library card. A complete list of tool-lending libraries can be found on Wikipedia. Neal Gorenflo also pointed out the idea of starting a tool sharing library in your neighborhood – the true DIY solution!
Hackerspaces
And, of course, there are hackerspaces. They vary widely in terms of what tools they have available. Most have a full complement of electronics tools, some have more exotic gear, like 3D printers, and some even have large woodworking machines, metal shops, etc. Check the Hackerspaces directory and contact or visit your local space(s) to see what they offer.
Do you know of other good resources for tool access? What about workshop space? Please share your ideas in the comments below.
More:
Follow David's Zero to Maker journey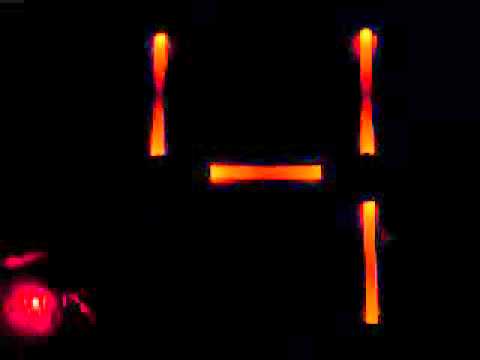 More cool original content from Hack a Day, this time by Kevin Dady. He writes:
I was recently commissioned to make a device which uses a pretty large number display, and I went out shopping. The seven segment we liked best was still quite pricey, and would not fit our enclosure correctly anyway. We ended up going a different route, but it really got me thinking… What if you wanted to make something with a fairly large display? And how could one go about doing it cheaply at home?

I first thought about acrylic rods, but no one near me had any of small diameter, or at a decent price. Never mind that I don't have that many tools on hand, and I could just see me trying to drill out the end of a thin plastic rod using a electric hand drill, and my knees as a clamp. Looking around the HQ I found my stash of glue-sticks. I thought would make an interesting display and it is easy to work with.

Before I knew it I had a working (serial and expandable) 9 inch tall 6 inch wide 7 segment display. I will be the fist to admit, its not spectacular in quality, or brightness, though the display itself did only cost four dollars in material. A quick and easy project, especially if you need a quick scoreboard or large clock.
Each segment consists of a hot-melt glue stick with shallow holes drilled at each end to hold the LEDs.
More: