---
Kim Pimmel of San Francisco, CA, created this "experimental art video of ferrofluid and bubbles."
I combined everyday soap bubbles with exotic ferrofluid liquid to create an eerie tale, using macro lenses and time lapse techniques. Black ferrofluid and dye race through bubble structures, drawn through by the invisible forces of capillary action and magnetism.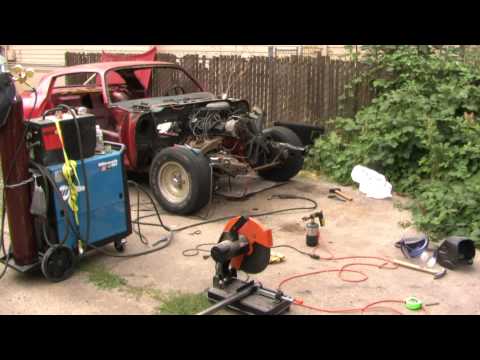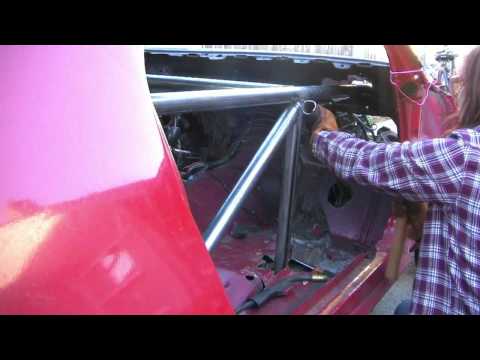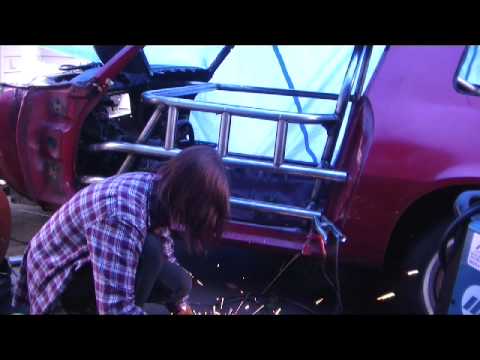 Those of us who are Jeri Ellsworth fans have heard about her race car builder/driver past, but most us know of her through her electronics engineering exploits. In this Building a Pure Stock Race Car video series, she proves her automotive hacking mettle as she helps her friend Trish make race-worthy a 1981 Camero. If you weren't interested in welding before, after seeing a car basically being deconstructed and rebuilt, you'll see the power of what you can do, armed with the skill, a welding rig, and some square and round tubing.
Building a Pure Stock Race Car
More: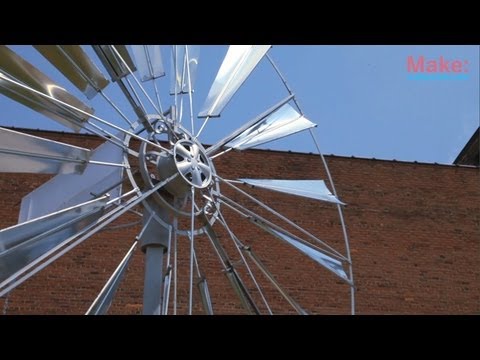 Carlos Nielbock is a Master Craftsman in architectural ornamental metalwork and design. He learned his craft as an apprentice in a German monastery, then trained further in the ancient Journeyman tradition. In this video he shows his replica of the 1862 World's Fair welcome gate. It is a constant work-in-progress, and an intricate architectural piece that will take countless hours more to complete.
Nielbock brought his Low Altitude Wind Turbine to Maker Faire Detroit, which he boasts as being the only windmill designed and built in Detroit from locally sourced material.
He also has a passion for ancient bronzes from Benin, cast in the lost wax method. These were done before colonialism segmented West African culture and craftsmanship. Nielbock treasures them because of his own African roots and those of Detroit, the city he now calls home.
Subscribe to the MAKE Podcast in iTunes, download the m4v video directly, or watch it on YouTube and Vimeo.
Check out more videos from Maker Faire Detroit 2011.
More:


Syfy's Alphas "Catch and Release" – has a maker!
The team is ordered to find and protect Skylar (Summer Glau), an Alpha with the skill to build almost anything that could be dangerous in the wrong hands. Gary's mom, after the events of the last episode, tries to keep Gary out of the Alpha's office. Skylar turns out to be being chased by NSA for sending encrypted messages to someone called "Z". It turns out that Z, short for Zoe, is Skylar's five year old daughter who created a method of super encryption, enabling Skylar and Zoe to communicate safely. The Alphas let Skylar and her daughter go to live in Canada in peace in exchange for the tracking system which rosen then destroys in order to protect the alphas from his superiors who might want to use their powers for alterior motives; Gary confronts his mother telling her he won't leave the team. 
Some silly stereotypes in the episode, but a fun watch and the maker, she is the hero engineer :)

Told ya :)

Apparently it's a meme. Who knew? Flickr blog round-up spotted by our own Lish Dorset. [via CRAFT]

By George Hart for the Museum of Mathematics
Eli Sohl created a blog called Math Candy, which shows mathematical ideas in the form of candy. Here's an illustration of how to approximate the area under a sine curve with a sequence of rectangles. This is what mathematicians call a Riemann sum approximation to an integral.
With two kinds of anything, e.g., 0s and 1s, or clear and red gummy bears, you can count in binary, i.e., base 2. Here's a sweet way to count to twenty four.
If you're now inspired to create your own mathematical candy illustrations, send us a picture or post a link below. And remember: the best part is taking it apart.
More:
See all of George Hart's Math Monday columns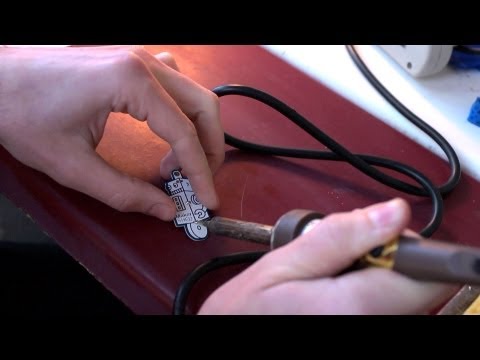 Jimmie Rogers teaches one person at a time how to solder at Maker Faire Bay Area 2011. For only one dollar, participants can buy a kit with a small PCB, a battery, and flashing LED all mounted on a cute robot pin. Jimmie and Mitch Altman have taught thousands to solder at Maker Faire over the years, and we love that its become tradition.
Subscribe to the MAKE Podcast in iTunes, download the m4v video directly, or watch it on YouTube and Vimeo.
Check out more videos from Maker Faire Bay Area 2011.
More:


I love the thought of controlling a robot through one-to-one gesture correspondence. Taylor Veltrop built this excellent Veltrobot based upon a Kondo KHR-1HV robot, and worked out how to control it using a Kinect and Willow Garage's Robot Operating System.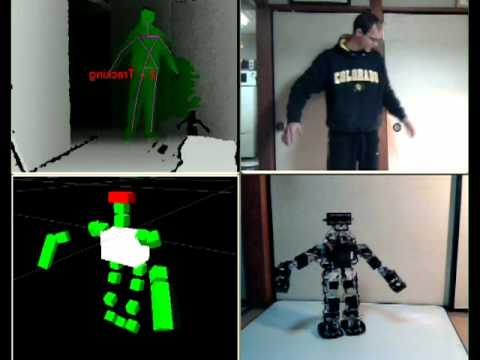 Taylor has posted docs and source code here, in case you want to build your own.
Veltrobot via I Heart Robotics