---
Ira Flatow on Science Friday's program will feature "Exploring the Tech DIY of 'Hackerspaces'" in the first hour.
When the humble garage workshop just isn't enough, or basement tinkerers tire of trying to go it alone, some turn to 'hackerspaces,' organizations that provide space, tools, and like-minded colleagues for unusual do it yourself projects. With Maker Faire in town this weekend, Kelly Maguire of NYC Resistor and Sean Auriti of Alpha One Labs discuss the 'hackerspace' movement.
Tune in and then stop by the Science Friday booth be at World Maker Faire this weekend.

Want to renew your faith in humanity? Grab a slice of inspiration this weekend at the second Maker Faire New York, taking place September 17 and 18 at the New York Hall of Science in Queens. The amazing array of makers who will be present, each making a difference in their tiny corner of the world, is guaranteed to induce joy. Next up in our interview series is Jack Zylkin, who is on a mission to save old typewriters from obsolescence by giving them a hand into the 21st century. He is the inventor of the USB Typewriter.
1. Tell us about your USB Typewriter invention. What inspired you to make it and how long did developing it take?
I am a little upset by how disposable all of our modern gadgets have become — how the cycle of obsolescence has been driven to an absurd pace, with people junking their iPhone 3s to buy iPhone 4s, for example. Antique typewriters, meanwhile, are elegant, timeless machines, but no one uses them anymore because of the computerized world's need for immediate access and instant gratification. I think typewriters are just a more intimate, personal, thoughtful way to write, and what's more they're also amazingly beautiful works of classic engineering and design.
In terms of build quality and appearance, there is no comparison to modern plastic keyboards — it's like comparing a grand piano to a Casio synthesizer. So when I saw that most people who owned typewriters were either letting them collect dust, using them as mantle-piece decoration, or *shudder* cutting off the keys to make Etsy jewelry, I decided I needed to rescue these typewriters from irrelevance by reincorporating them into the routine of daily life — which meant taking them out of the attic and putting them on the computer desk.
2. What kind of reaction have you gotten since you launched your product?
The response from the maker community has been great. So many people wanted to buy USB Typewriter kits that I was able to quit my job and work as an inventor full time. There have also been lots of great suggestions from makers, including a suggestion for a portable model that saves to a memory stick (I'm still working on that one), and using a typewriter as a MIDI device.
3. How did you hear about Maker Faire and why did you decide to participate?
A few years ago I would have killed just to go the Maker Faire, ever since I first read about it in MAKE magazine, but it was all the way in SF back then. I can't believe I'm actually IN it now. I am so excited.
4. Tell us about yourself. How did you get started making things and who are your inspirations?
I'm an electrical engineer by training, but I originally wanted to be an artist or musician. As I went through engineering school I alternately turned my bedroom into a recording studio, and then a screen-printing studio — both with disastrous results. It wasn't until I found a home at Philly hackerspace Hive76 that I realized that engineering itself could be a mode of expression. The other hackers at Hive76 are also an inspiration, both as inventors and friends. However, my greatest inspiration is Doc Brown, who I hope to be just like when I grow up.
5. Is your USB Typewriter strictly a hobby or part of a budding business? Does it relate to your day job?
The USB Typewriter started as one of many inventions I was tinkering around with, but it took over, and now I've quit my job and work full time making USB Typewriters, selling kits, and investigating new inventions. I actually made up some business cards that say "Jack Zylkin: Inventor". I'm also about to unveil a brand new invention at the Maker Faire — it's a six-sided dice that changes color randomly when thrown. I don't have a name for it yet, but I'm thinking along the lines of LazerDice. There's a whole crazy boardgame that goes with the dice, too, involving Vikings, unicorns, and tarot cards, but it's still in development. Hopefully I can challenge some Maker Faire visitors to a few rounds!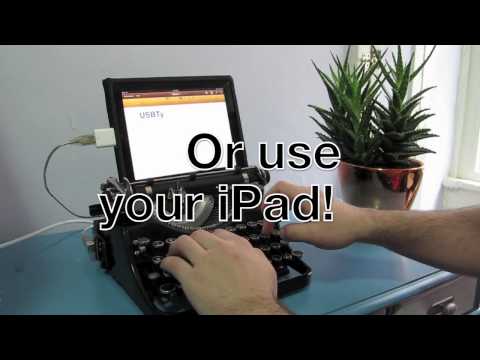 6. What new idea has inspired you most recently?
Lately I've been marveling over the crisping sleeve — it might be the most incredible invention ever, or maybe a close second after penicillin.
7. What advice would you give to the young makers out there just getting started?
Always be working on something. Even if you don't have any good ideas at the moment, pick a bad idea and work on it. Even if a project has no chance of success, you will learn from it and it will hopefully take you somewhere new.
8. What's your motto? Favorite tool?
My favorite tool is the Craft Robo. It's a $200 CNC paper-cutting machine! It's so cool! I know a lot of my projects would have stalled if I didn't have the ability to cut precision pieces and templates right there on my desk. I don't understand why the Craft Robo isn't on every maker's desk already.
9. What do you love most about NYC?
Jazz.
Thanks Jack! For all the 411 you need to join in on the action this weekend, head on over to the Maker Faire website!

I just sat down with Pierce Nichols of Logos Electromechanical at the Open Hardware Summit to take a look at some of his kits and projects. He has been busy working on new versions of his Zigduino, among other shields and accessories, but what really caught my attention was his latest robot project.
The bot uses an Zigduino to balance and communicate with the remote control, which houses another Zigduino. We ran it for a while and the balance algorithm worked really well. It's great to meet makers like Pierce who are so willing to share his projects and experiences. I'm really looking forward to starting my own balancing bot, and I'll be looking to Pierce for a little help.

Jeff over at Voltaic recently posted the first part of a five part tutorial on how solar chargers work. In this first tutorial, you'll learn how to measure Open Circuit Voltage and Short Circuit Current. You'll then move on to learn about measuring total power output, how to store power, how charge circuits protect the battery, and how to use stored power to charger a device. This is the perfect introduction to solar chargers for anyone interested in adding solar to their project. [Thanks, Jeff!]

In June 2011, HP launched their Hacking Autism initiative, which seeks new ideas for touch technology applications beneficial to people with autism. "Hacking Autism" is crowd-sourcing ideas for applications from all across the autism community, including families and health care practitioners, and will engage developers and designers to voluntarily create applications across touch-based platforms. The "Hacking Autism" innovative designs aim to facilitate and accelerate technology-based ideas to open up learning, communication, and social possibilities, and to help give those with autism a voice.
Autism Speaks, the world's largest autism science and advocacy organization, and the Doug Flutie Jr. Foundation for Autism, partnered with HP on this initiative.
On October 11, 2011, there will be an HP Hackathon in Cupertino, CA. The finalists of the crowd-sourced ideas will be presented and the daylong event will be the catalyst for the development of the new apps which will later be available as a free download.

Phil McKinney presenting on the Hacking Autism Initiative at Maker Faire Bay Area 2011
Phil McKinney HP's VP and CTO for their Personal Systems Group will be giving a talk on Hacking Autism at World Maker Faire on Saturday, 2:30pm EST, in the Auditorium, Zone A
Phil will discuss new ideas for applications that could benefit people with autism. HP is partnering with Autism Speaks, the world's largest autism science and advocacy organization, and the Doug Flutie Jr. Foundation on the "Hacking Autism" initiative. Hacking Autism seeks new ideas for software beneficial to people with autism by crowdsourcing ideas for apps from all across the autism community, as well as the broad technology community. This is an opportunity for the DIY community to learn about how it can participate in the initiative and help create apps available across platforms. It's an open call for collaboration that can make a real difference in people's lives.
Bio: Phil McKinney is a highly sought after speaker on creativity and innovation and its impact on business, industries, economies, and society. The San Jose Mercury News dubbed him the "chief seer" and CIO Insight named his Killer Innovations podcast as a "must listen." For his "day job," he is the vice president and chief technology officer for Hewlett-Packard's (HP) Personal Systems Group. He is responsible for long-range strategic planning and R&D for all of the company's PC product lines, including displays, notebooks, desktops, and workstations. Phil's also a contributing columnist at Forbes.
---
This post is sponsored by
HP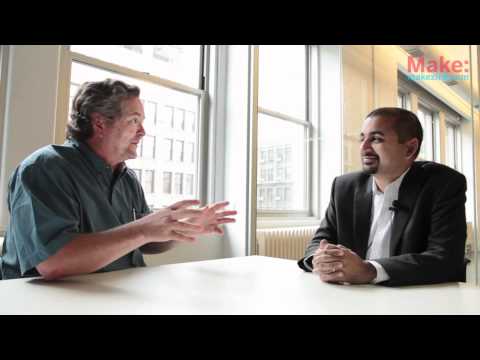 Anil Dash shares his observations and insights into the development of the Maker movement. He sees it as a kind of political movement that is apolitical in nature but also radical and inclusive. This conversation with Anil and Dale Dougherty, founder of MAKE magazine and Maker Faire, touches on the social context of making, and what it means for individuals, families and communities. How will a "long, slow make" transform our society?
Subscribe to the Maker Faire podcast in iTunes, or watch it on YouTube.
Check out more videos from Maker Faire.

"Come see what happens when we imagine the world differently!" If you've seen any of the ads for Maker Faire New York, taking place this weekend, September 17 and 18, at the New York Hall of Science in Queens, you've seen this invitation. Makers have a gift for imagining the world differently, and one maker who clearly fits this bill is John Petsche. John converted a junked motorcycle to run on pure veggie oil, and went on to set the land speed record for a bike in this class.
1. Tell us about the vegetable-oil-powered motorcycle you're bringing to Maker Faire. What inspired you to convert it and how long did it take?
The motorcycle is a Kawasaki KZ400 that I redesigned with a diesel engine from an electrical generator. It can get well over 100 mpg and reached a top speed of 56mph in full racing setup. I am interested in alternate energy and mechanics and this seemed like a great way to combine the two. A motorcycle is the ideal vehicle for me because it is cheap, fits easily in my garage, and is simple to modify. The entire process, including retrofitting the original design to make it legal for land speed racing, took about 18 months to complete.
2. You set the land speed record for this type of motorcycle. What was that experience like?
The variety of people and the unique machinery that was being raced there was incredible. I first became interested in the sport by reading about people like Burt Munro and John Britten, who built record-setting motorcycles from scratch in their garages. While I was there I also got to see Bill Warner break into the 300 mph club on his Hayabusa. Even though I wasn't nearly as fast, my 56 mph top speed felt like as much of an accomplishment because of its potential to help the environment.
3. How did you hear about Maker Faire and why did you decide to participate?
I heard about the Maker Faire through one of my friends from the RPI Formula Hybrid Team. I looked through pictures and read accounts from previous years and immediately knew that I wanted to be a part of it. The variety and originality of the projects are incredible. I decided to participate so that my ideas could get more exposure and inspire other people to work with alternate fuels.
4. Tell us about yourself. How did you get started making things and who are your inspirations?
I've always been a gear head. Growing up, I was inspired by inventors like Thomas Edison and Henry Ford to persevere with my ideas, no matter how many times it might fail. I've been interested in alternate fuel technology for several years, and in college I was a member of a Formula Hybrid Team that built a biodiesel-electric hybrid race car. After graduation, I wanted to continue tinkering with that technology. One of my hobbies is restoring vintage motorcycles, so it made sense to base my first project on a junked Kawasaki that my friend had traded to me for some spare parts.
5. Is your project strictly a hobby or part of a budding business? Does it relate to your day job?
Both. For now it's just a hobby, and I'd like to build an improved version capable of completing a road trip to Alaska powered by just vegetable oil. A few prototypes down the line though, I would like to start a business designing and building high fuel-efficiency motorcycles that cater to both commuters and enthusiasts alike. As fuel costs increase, the high energy efficiency and variety of usable fuels will increase the appeal of this type of design.
6. What new idea has inspired you most recently?
The recent surge in popularity of biomass as a fuel source is very exciting. Renewable resources, such as wood and algae pellets, may make its use economical in certain niche markets. These fuels burn very cleanly and can be produced domestically.
7. What advice would you give to the young makers out there just getting started?
Do what you are passionate about. Everyone who attends an engineering school will receive the same basic education and take most of the same classes. Often, it is the projects that you pursue in your spare time that will set you apart from your peers and give you the edge you need to get your ideal job.
8. What's your motto? Favorite tool?
I don't have a specific motto so much as a self doctrine. Push the limits. Work on something that matters. Think outside the box. And just make it happen. My favorite tools are my pair of Bahco adjustable wrenches. I found them in a garbage can in Denmark, and I use them for every project I work on. I would rather spend the extra money on a set of well made tools then have to constantly replace cheap ones.
9. What do you love most about NYC?
I love the epic scale of the infrastructure in New York City. Everything, from the bridges and buildings to the subways, is built on a grander scale than anywhere else in the world. It is the epicenter of the "bigger and better" attitude.
Photo credits: First and third photos by Daniel Falkenstrom; second photo by Charis Kotfila.
Thanks for the inspiration, John! For folks who want to come out to the Faire this weekend, meet John and hundreds of other inspiring makers, check out the Maker Faire website for all the information you need.

We have hundreds of posts in the archives with the keyword "plastic" in the title, but many of them are about particular objects made from plastic, rather than general methods for working with plastics. So I went through and cherry-picked ten of what I considered to be the more inventive and unusual methods-based "plastics" posts. The photos aren't sexy, but if you're interested in weird things you can do with plastic, at home, this is the post for you. And most of these methods will probably turn out to be not so "stupid," after all.
#10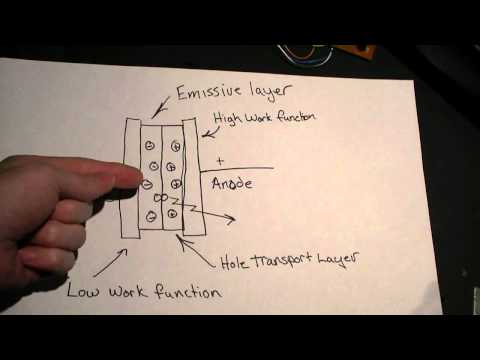 Making an OLED — Light from plastics
---
#9
DIY casting silicone from caulk, pourable version
---
#8
Interesting sawdust + plastic bags materials hack
---
#7
Intern's Corner: The Make: Labs plastic bender
---
#6
Plastic you can mold in your home for DIY projects
---
#5
---
#4
---
#3
Recycling plastic bags into plastic blocks?
---
#2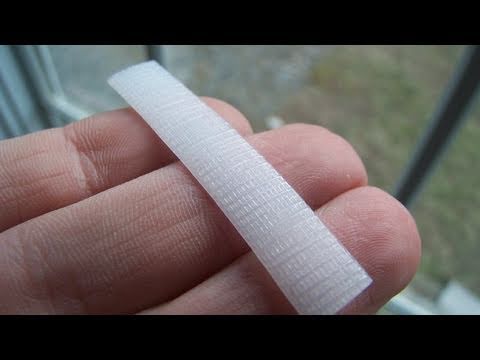 Homemade plastic extrusion system
---
#1
Un-Yellow Old Plastics – Retr0brite!
Did I miss a good one? Let me know, below!

The 2nd annual Open Hardware Summit opened this morning. Over 350 inventors, kit makers, reprappers, and Open Culture enthusiasts gathered at the New York Hall of Science in Queens to celebrate this emerging phenomenon. What makes hardware "Open Hardware," you ask? That was hashed out last year, resulting in the Open Hardware Definition. If you had an Arduino-powered excitement meter and brought it to this year's Summit, the needle would be pegged in the red zone; there's a high level of enthusiasm and camaraderie in the room.
The Arduino Team kicking things off this morning
The morning talks featured:
The big picture talks were followed by a Legal track:
Myriam Ayass presented details of CERN's Open Hardware license, adapted from the work done at the 1st Summit. Great to see big labs jumping on board!
Alison Powell from the London School of Economics told us of the work of OHANDA, an effort to support the "4 Freedoms" and documentation effort by introducing OKEYs.
Michael Weinberg from Public Knowledge reported on his efforts to educate our elected officials about the "Right Thing To Do" with new technologies such as 3D printing and open hardware culture.
The afternoon sessions are focused on social change (Open Hardware as an agent of…), community organizing, scaling fabrication capability, followed by talks on business models, breakout sessions, and demos.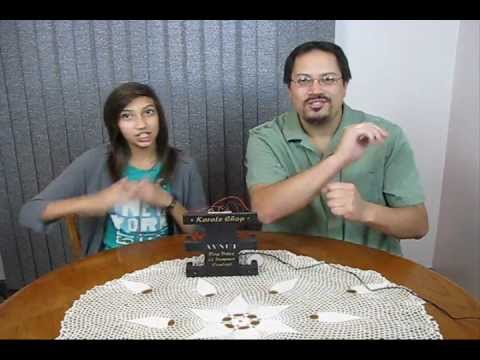 Alan from Hacked Gadgets wrote in with the karate chop game that he and his daughter Alexis designed.
My daughter Alexis and I worked on this Karate Chop project as an entry into the Avnet Dog Days Summer Contest. She had the idea to make a game to enter in the entertainment section of the contest. The game she came up with was a reaction game where you have to quickly move to the correct indicated position. Four infrared detection circuits was the resulting method used to detect hand movements. She also wanted to have a memory type game similar to the classic game called Simon but using the IR beams instead of buttons.