---
On the heels of the Arduino announcement, MakerBot Industries announced their new plastic extruder, the Stepstruder MK 7, the "highest number extruder ever." It's significant because it's the first extruder designed from the ground up for 1.75 mm filament, and it's much smaller than previous extruder designs.
The small size of the MK 7 means that you can even fit two heads in your 'Bot. In that vein, MakerBot was also showing off an experimental version of their printers sporting dual Mark 7s and software for rendering 3D objects in two colors. The software is in "experimental public beta," but with the software, two Mark 7s, and a few tweaks, and you can be a beta tester.
Announcement on the Stepstruder MK 7 here and more about the public beta of the dual-head version soon.

This week in the MAKE Flickr pool we saw:
Quadshot V5 at sunset from piesden.
---
Maker Faire passport stamper from hudson.
---
Firebreathing dragon from hudson.
---
Feet First from Tsabo Tsaboc.
---
Makerbot's new gallery from hudson.
---
http://www.flickr.com/photos/zombieite/6154990375/in/pool-69453349@N00
Ladder made from rebar from zombieite.
---
PC up and running from jmillerid.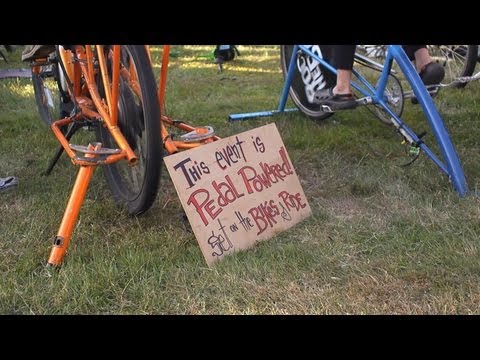 Paul Freedman throws conscious hip hop concerts by turning alternative transportation into alternative energy. Rock the Bike brings funky beats and sound gear to any venue, then sets up stationary bikes that are converted into electricity generators. Audience members take turns pedaling to generate all the amplification needed for the entire show at Maker Faire Bay Area 2011.
Subscribe to the Maker Faire Podcast in iTunes, download the m4v
video directly, or watch it on YouTube and Vimeo.
Check out more videos from Maker Faire Bay Area 2011.
More: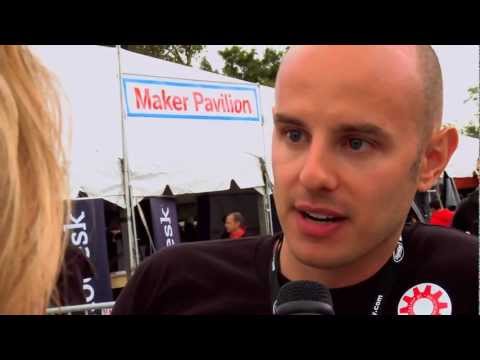 Andy Taylor, a member of TechShop, demonstrates the Teeter-Totter of Doom at World Maker Faire 2011. This over-sized people powered totter incorporates a micro-controller to capture the heightened expressions of the riders.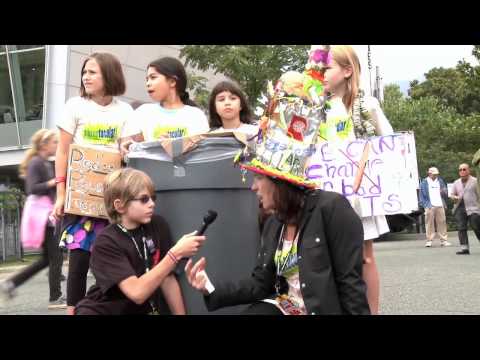 SKRAPTACULAR! is a grassroots recycling organization which works with New York City schoolchildren to creatively reduce and reuse waste materials, has a larger-than-life presence at the second annual World Maker Faire at the N.Y. Hall of Science in Flushing Meadow Queens.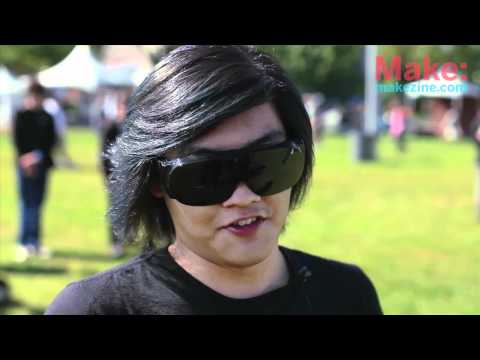 An off-road machine from Boston, the tread skateboard was tearing it up around World Maker Faire New York yesterday. Part snowblower, part battery, this deck can hit 20mph. It was designed, built, and ridden by Charles Guan, a member of The Miters from MIT.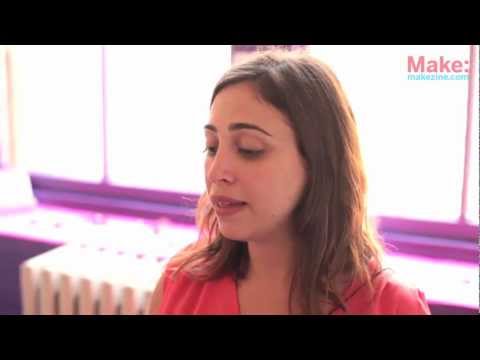 littleBits is a system of electronic parts for play and prototyping. Designed for children, artists, or anyone shy about soldering, littleBits make electronics easy, fun, fast and accessible. Ayah Bdeir talks about her simple and intriguing system of magnetically connected, expandable electronics, which launched this weekend at World Maker Faire NY.

In episode 16 we met makers live from World Maker Faire NY 2011 and announced the winners of the MAKE Magazine Industry Maker Awards.
Twelve companies were nominated in four categories on which MAKE readers voted. And the winners are:
Most Hackable Gadget – Microsoft Kinect accepted by Stewart Tansley
Most Repair Friendly – PanaVise accepted by Tom Simpkins
Best Education/Outreach Program – Parallax accepted by Jessica Uelmen
Best Product Documentation – The LEGO Group
PanaVise was nominated for their Speed Control Handle, based on a design by maker Triggerdog7. To celebrate, PanaVise is giving Make: Live viewers their very own speed control handles! Sign up for the giveaway; we'll accommodate as many as we can! (We promise to use your information for this giveaway only.)
Guests this show: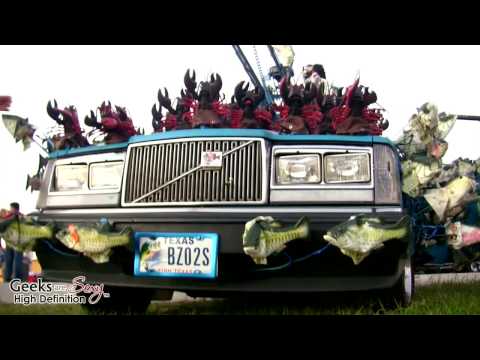 Sashimi Tabernacle Choir – Richard Carter
This award winning art car from Houston has 250 electromechanical singing fish and lobsters, 300 pounds of batteries, a Linux netbook to coordinate all the singers, and more than 5 miles of wire in the control system.
---
Polaroid Matrix Flipbook – Sam Blanchard
A matrix of instant cameras simultaneously capture 20 separate images of a singular entity. The prints are stacked and riveted together to create a flipbook, a portable, analog 3D animation, rendering a moment in time.
Brooklyn Aerodrome – Breck Baldwin
Fly scratch built remote control planes and learn to build your own planes from scratch using foam board, clothes hangers and recycled signs. New planes include flying fruits and vegetables and a 3D banana that looks like a solid banana in the air.
---
Dogzilla – Lower East Side Girls Club & Dave Pentecost
Dogzilla was built by the Lower Eastside Girls Club of New York, as a companion to Girlzilla, the club's 2010 World Maker Faire entry. Dogzilla moves on its motorized base, can bark, and is charged by a solar dog house.
---
Mitch Altman received a special Maker Hero award celebrating his tireless contributions to the DIY community. At last count, he had taught 32,000 people how to solder.
---
Subscribe to the Make: Live Podcast in iTunes, watch Make: Live episode 16 in its entirety (or download in m4v format). Also check out the chat room transcript!
Show notes:
Want to show us your project? Upload a video or photos and send a link to live@makezine.com.
Next show:
Make: Live 17: 3D Modeling and Printing
Wednesday September 28th, 9pm ET/6pm PT
Watch at makezine.com/live or on UStream
Please join us in the UStream chat or mark tweets with #makelive to interact live with the show.



Photo by Nikki Pugh
It's a wrap on day one of Maker Faire New York! Here are some images from the day, pulled from Flickr and the Maker Faire Daily blog.

Photo by Cassie Xie

Photo by Flickr user Eweinhoffer

Photo by Gareth Branwyn
Photo by Becky Stern
Photo by Nikki Pugh
Photo by Flickr user bondidwhat
More info:
- For program guide, schedule of events, and maker info, visit the Maker Info page.
- iPhone app
- Android app
- The core Maker Faire team will be blogging throughout the weekend and beyond on Maker Faire Daily, a blog devoted to Maker Faire. That's where you want to go to get immersed in MFNY as it unfolds.
- That, and the Maker Faire Twitter feed, of course. If you have something to say about MFNY on Twitter, use #makerfaire in your Tweets.