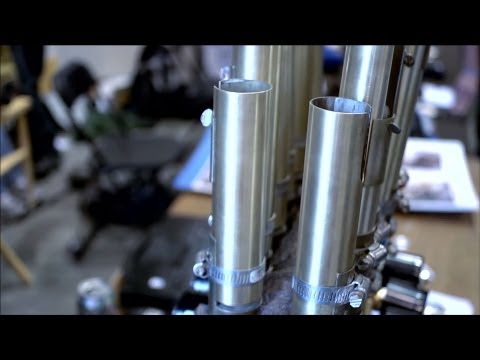 Ed Haas shows his Calliope #5, a handmade pyrophone, at Maker Faire Bay Area 2011. Controlled by a midi keyboard, this wind instrument is similar to an organ, but has the ability to shoot fire if propane gas is used in addition to air when sounding the pipes.
Subscribe to the Maker Faire Podcast in iTunes, download the m4v
video directly, or watch it on YouTube and Vimeo.
Check out more videos from Maker Faire Bay Area 2011.
More: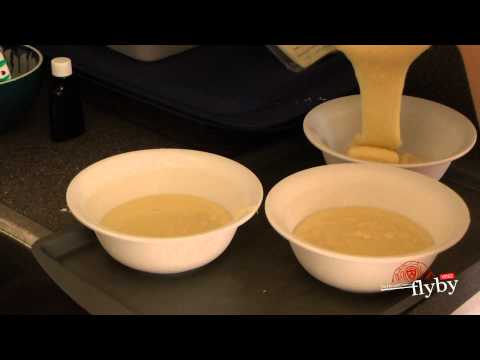 Candy Corn is a long-time staple of Halloween candy. In fact, the sweet treat has been around since the 1880s. In the video above, The Harvard Crimson tests a recipe from The Field Guide to Candy by Anita Chu. Watch to learn how to whip up your own batch of kernels using a few household ingredients: corn syrup, powdered milk, salt, vanilla extract, food coloring, sugar, and butter. [via Lifehacker]

The Fab Academy is a six month long digital fabrication program directed by Neil Gershenfeld, and based on his rapid prototyping course How to Make (Almost) Anything. The Fab Academy started as an MIT outreach program, and has been implemented at Fab Labs all over, including the Providence Fab Lab:
For the past two years AS220 Labs has collaborated with MIT's Center for Bits and Atoms in offering the Providence Fab Academy. Our lab in Providence, RI is part of a global Fab Lab / Fab Academy network. The Providence branch of the Fab Academy works with other participating Fab Labs and experts from around the wold via a distributed educational model where we pool our knowledge to provide a unique educational experience.

…

Students will learn to use the following tools: Epilog Mini Laser Cutter, Roland MDX-20 Milling Machine, and the Roland CAMM-1 Servo GX-24 Desktop Vinyl Cutter, MakerBot 3D printer and a ShopBot CNC router.

…

The Providence, RI branch of the Fab Academy is now accepting applications for the 2012 session taking place from January 2 2010 – June 30, 2012. The deadline for applications is December 10th. However, applications will be processed as they are submitted and class size is limited.
Join the 2012 Fab Academy at AS220 Labs!. (Check out Shawn Wallace's Letters from the Fab Academy series, too).