---
MAKE headquarters received a visit yesterday by three gentlemen on an interesting (and very random) mission: following a $10 bill on its journey across the U.S. for a month. Filmmakers John Hardwick and Ben Unwin, along with journalist Steve Boggan, had traveled to the States from the U.K. to make a film about the journey of one particular $10 bill for the month of October. Their journey began in Belle Fourche, South Dakota, the geographic center of the U.S. (counting Hawaii and Alaska). They chose a person to give the bill to and then followed it as it got spent.
Along their journey, in Texas, one person mailed it to someone in California, and the three had to high-tail it out to the West Coast, where the bill eventually got spent at Renga Arts in Sebastopol, which happens to be owned by Joe Szuecs and Sherry Huss (director of Maker Faire), explaining how they ended up at MAKE headquarters. They had no shortage of interesting stories to share from their trip so far, but by and large they were overwhelmed by the kindness of strangers in this country, which is always refreshing to hear. For the course of this month, they're tweeting from tenbuckben (Unwin) and tendollarguy (Boggan). Looks like MAKE headquarters and MAKE Labs may end up in their flick.
Pictured above is (left to right) Steve Boggan, John Hardwick, Joe Szuecs with the bill, and Ben Unwin outside MAKE headquarters, shot by Gregory Hayes.
More:

How-To: Track (and Document) Currency

About the size of two 9V batteries, and powered by only one, our latest Weekend Project, the Light Organ, is both portable and fun! The beating heart of this project is the LM324 Integrated Circuit (IC), the black chip in the middle of the board. This legendary IC actually has four operational amplifiers (or "op-amps") embedded in it, although for the purpose of this project, we're only using two. Converting sound into light via the condenser mic element (the round component at the bottom of the board), this project is reminiscent of light organs from the 1970s. Still confused? Check out the video below to see the Light Organ in action and I guarantee you'll go "Aha!"
This is another super-simple Weekend Projects circuit design but I admit the four-amps-in-one aspect of the LM324 might seem confusing at first. This Texas Instrument data sheet [PDF] on the LM324 might help clarify some questions. On the first page, you can see the pin orientation. Each op-amp is numbered counter-clockwise starting from the top-left of the IC. So op-amp #1 is 1OUT, 1IN-, and 1IN+, and so forth for each op-amp. As noted. we're only using two amps in this circuit, or pins 1-3 and 5-7. Pins 4 & 11 are also used as our IC's power pins, operating as the common-collector voltage and GND, respectively.
If you have any further questions about this circuit design you can always feel free to email us. And of course all these tips & tricks, pointers and other makers' builds are highlighted in our Weekend Projects Newsletter, so if you're not already subscribed, sign up below!
Sign Up for the "Weekend Projects" Newsletter
Please enter all required fields

Correct invalid entries

More:
See all of the RadioShack Weekend Projects posts (to date)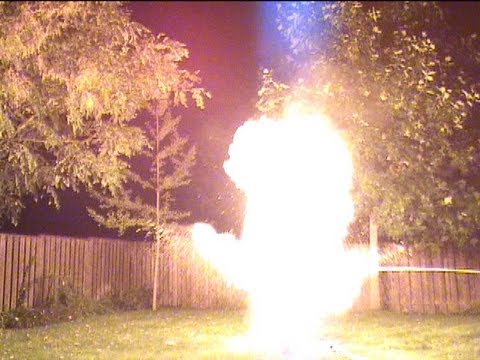 Years ago, I posted a video of my version of the t-shirt launcher project. Recently, I retrofitted that cannon to shoot ordinary flour, which is then ignited, producing huge fire balls. The great thing about flour is that it is not flammable unless it is aerosolized, making it much safer than most other fuels. This could be a great platform for some kind of flame-belching pumpkin or other Halloween prop.

Without going all the way out on a limb, I'll borrow language from my first scratchbuilt post and suggest that polish master modeler Andrzej Ziober is producing work that is approaching "the limits a single modeler can achieve," using conventional scale modeling techniques and technologies, in the field of 1/72 scale aircraft. He has not produced many of these models, because each of them takes about five years of work, at about five hours of work a day. Mr. Ziober makes a living by writing about models and model-making in the Polish press, and much of his own published work is not available in English. The feature about him over at The Internet Craftsmanship Museum, however, is a pretty good place for English-speakers to start.
All of Andrzej's models are built from scratch. He often favors setting them in semi-formal "repair" dioramas to show off their minute internal details, and, for whatever reasons, seems to dislike photographing the completed models with real-world objects to establish scale. For your mental reference, however, a 1/72 scale B-24 should have a wingspan just a shade over 18 inches.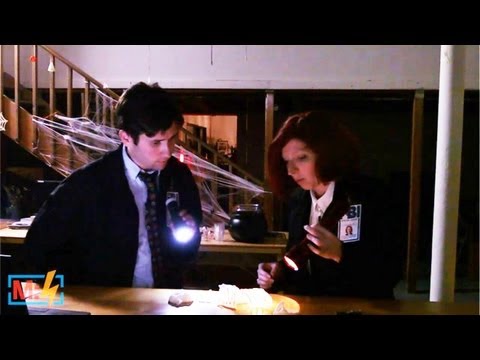 Make: Live's Halloween bash featured action stylist Anney Fresh, electrically-enhanced pumpkins aka "hack-o-lanterns", and a costume parade by attendees at the party hosted by MakerBot in Brooklyn, NY. Matt and Becky open the show with an homage to The X-Files.
Subscribe to the Make: Live Podcast in iTunes, watch Make: Live episode 18 in its entirety (or download in m4v format). Also check out the chat room transcript!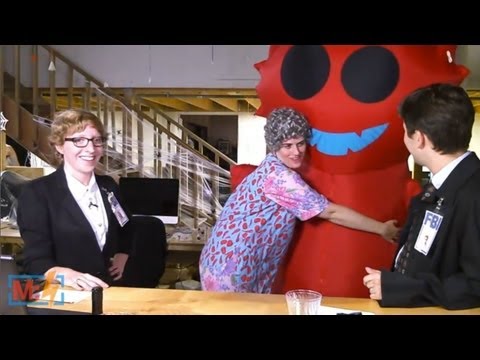 Anney Fresh – Space Kitty and other costume characters
In costume as Mrs. Duchee, designer craftsperson and Emmy award-winning puppeteer Anney Fresh joins us to show and tell with her inflatable Space Kitty and talks shop & about creating and maintaining puppets for Jim Henson company. Some of Anney's own puppets also join the party.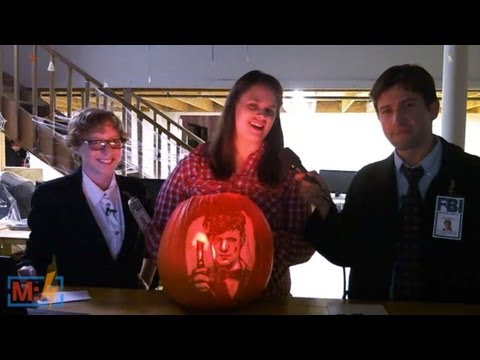 Pumpkin Hacks
Members of local hackerspace NYC Resistor show off their electrified, motorized, LED-adorned and otherwise hacked pumpkins.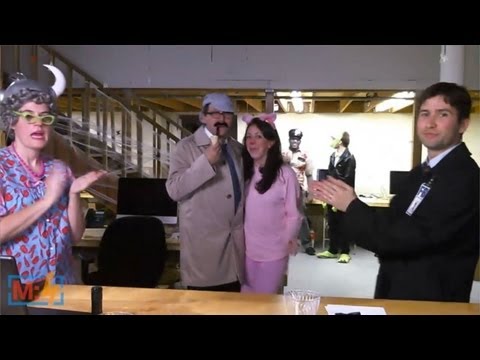 If you're looking for a little inspiration for a halloween costume, check out what our partygoers were wearing in the costume parade!
Show notes:
Want to show us your project? Upload a video or photos and send a link to live@makezine.com.
Next show:
Make: Live 20: Kits
Wednesday November 9th, 9pm ET/6pm PT
Watch at makezine.com/live or on UStream
Please join us in the UStream chat or mark tweets with #makelive to interact live with the show.



Michael Schiess shows the exhibits in his Lil Juju Mobile Pinball Museum. The centerpiece on display at Maker Faire Bay Area 2011 is his vintage machine that's been refitted completely in clear plexiglass, so that attendees can see the inner workings of the pinball machine while its being played.
Subscribe to the Maker Faire Podcast in iTunes, download the m4v
video directly, or watch it on YouTube and Vimeo.
Check out more videos from Maker Faire Bay Area 2011.
More:
Very cool feature from David Kushner over at IEEE Spectrum, here quoted on the etymology of "Arduino:"
The picturesque town of Ivrea, which straddles the blue-green Dora Baltea River in northern Italy, is famous for its underdog kings. In 1002, King Arduin became the ruler of the country, only to be dethroned by King Henry II, of Germany, two years later. Today, the Bar di Re Arduino, a pub on a cobblestone street in town, honors his memory, and that's where an unlikely new king was born. The bar is the watering hole of Massimo Banzi, the Italian cofounder of the electronics project that he named Arduino in honor of the place.
The piece goes on to describe the origins and evolution of Arduino designs up to the announcement, at Maker Faire New York 2011, of the 32-bit Arduino Due. Interesting reading! [Thanks, Sheena!]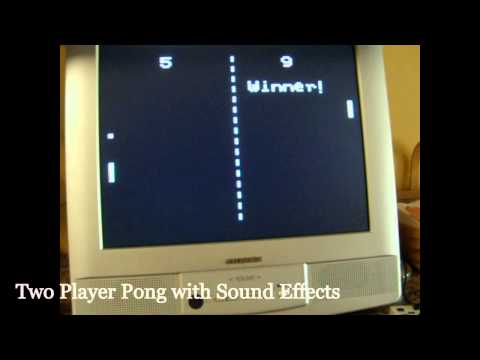 Want to add a more interactivity to your Arduino projects? The Video Game Shield from the Maker Shed lets you create graphics, text, games, sound effects and more using your Arduino! Make great black and white video games that you can play right on your TV. Supports Nintendo Wii Nunchuck controllers for an easy and familiar interface. Note: Arduino and Wii Nunchuck controllers sold separately.
Features

Interfaces with two Nintendo Wii Nunchuck controllers using a snap-lock circuit board interface.
All parts are easy-to-solder through-hole, with no tiny surface mount parts
Fully open-source design means that everything is freely available and ready to be hacked, including the circuit schematic and PCB layout
Custom, professionally made PCB
Includes example files that demonstrate graphics, text, sound effects, music, two-player games
Easily interface with the Wii Nunchuck's joystick, buttons, and accelerometer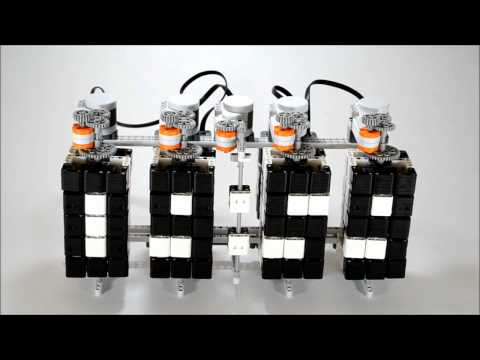 Hans Andersson, whose Tilted Twister was one of the first (if not the first) Lego Rubik's cube solvers, created this elegantly engineered Mindstorms clock. [Via The NXT Step]