---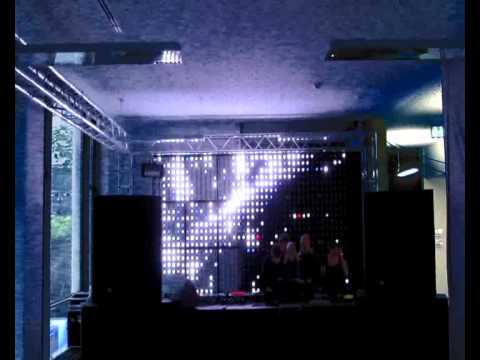 This LED matrix consists of 1,470 PCBs each packing 6 RGB LEDs, an IC, and other components for a total of over 26,000 components, all soldered by hand or reflowed in a pizza oven.
[Via Hacked Gadgets]

The votes have been tallied, the judges have conferred, and the results of the 2011 MAKE and CRAFT Halloween Contest are here! First off, thanks to all of our amazing contestants. We received some really impressive project submissions, and we hope they inspire future makers to build homemade costumes, props, food items, and decor pieces and load them into Make: Projects – not just for Halloween. Also, many thanks to the companies who generously contributed to our pool of prizes and allowed us to offer such awesome prize packs to our winners. Okay, so without further ado, here are our winners:
1st Place in Costume: "They Live" Alien Masks
1st Place in Props: Mini Gun Madness
1st Place in Decor: Asian Fortress Halloween House
1st Place in Food: Halloween Skull Truffles
Grand Prize Winner in Craft: Business Lizard and Brief Case Diorama
Grand Prize Winner in Tech: Scary Ticket Booth Build
---

Thank you to everyone who participated in this year's contest! If you haven't toured all of the projects in the contest, check them out!

DevilRobber Mac OS X Trojan horse spies on you, uses GPU for Bitcoin mining @ Naked Security.
Copies of the legitimate Mac OS X image editing app GraphicConverter version 7.4 were uploaded to file-sharing networks. However, they came with an unexpected addition.

Hidden inside the download was a copy of the OSX/Miner-D (also known as 'DevilRobber') Trojan horse. If your Mac computer was infected by the malware, the first thing you might notice is performance becoming sluggish.

That's because OSX/Miner-D tries to generate Bitcoins, the currency of the anonymous digital cash system, by stealing lots of GPU (Graphics Processing Unit) time. GPUs are much better than regular CPUs at performing the mathematical calculations required for Bitcoin mining.
Yes, this Mac malware is stealing computing time as well as data.
Bitcoin values are dropping, but this is an interesting glimpse of future ways malware authors will try to generate… coin.

Gwydion ap Dafydd of Konkreet Labs shoehorned a MeeBlip synthesizer into a hollowed-out hardback copy of Mary Hahn's venerable classic Praktisches Kochbuch. Much as I hate to see Mary Hahn's work given such short shrift, there's no denying the cool factor of the hog-butchering diagram with the glowing eye. [Thanks, Gwydion!]
More:

By George Hart for the Museum of Mathematics
Inexpensive light sticks can be held together with rubber bands to make glowing geometric structures. Here's a construction based on the truncated dodecahedron, with a tetrahedron over each triangle. Assembling it is a fun group activity.
The design called for 170 light sticks, including the twenty which stick out from the tetrahedra.
It came out pretty much according to the plan, with some strings to suspend it from the ceiling.
See a brief Light Stick Construction video
More:
See all of George Hart's Math Monday columns


Much to my mother's chagrin, my Dad always held the philosophy of "Use it until you wear it out." It made some of our stuff look shabby, but it stretched dollars and made for good learning experiences. Minor problems on our old Snapper lawnmower consisted of re-sewing the grass bag's opening so its elastic cuff would fit snugly over the chute, or having to coax the engine back to life come springtime. Then one day the engine seized. At this point I was around twelve years old, and past the point of just handing tools to Dad while he worked on something (though being the tool gopher is an important mill to be pulled through in and of itself), but now diving into the heady space of troubleshooting.
On this occasion it turned out the engine was a total loss, so instead of buying a brand new lawnmower, we just bought a brand new motor and installed it together. Screwing in the motor mounts and removing the tricky blade assembly were explorations in patience and ingenuity. Once replaced, our Snapper once again purred like a kitten and I was back to mowing the lawn.
Of course, there are rocks and sticks in New York soil, often invisible if you're not looking properly and you happen to be twelve years old. Over time, the lawnmower blade hit these obstacles, turning them into projectiles that ripped holes into the plastic deck of the lawnmower. Before long, the deck was covered in so many little holes you'd have thought it had been through combat operations.
While riding my bike around one day, I came across a junked mower on the curb. It was just like our old Snapper, but with all sorts of other bells and whistles and a solid steel deck. It was summertime, heavy and hot as I pushed it up and down hilly streets back to our house.
Dad looked at it and instantly realized the potential. It was a higher quality machine, self-propelled rather than a simple push mower, and had a sturdy mount for the grass bag. An engine swap sounds easy on its face, but what we were trying to do was stick a round peg into an almost-round hole. Things just didn't quite line up. We had to buy a shaft coupler to make it fit the drive mechanism on the new mower, and I even spearheaded the modification to the grass bag mount – a combination of hack-sawing notches in the deck then securing it with steel strapping and bolts.
We fired it up and off I went! No longer having to push the motor up and down our hilly yard, having a drivetrain doing it for me, and all for free! The feeling was exhilarating. We hacked the lawnmower! Not only did it make my job easier, but it made me proud to have been a part of this mechanical rehabilitation.
The engine eventually seized up on this one too though, but by that point I was a high school student, and Dad and I were both well-versed in solving this problem.
All said and done, that mower lasted over twenty years, but contained none of its original parts. Much like the Ship of Theseus, this mower held the disembodied spirit of me, Dad, and the mower itself, though none of its original physical components remained.
Dad passed away in 2003, and the mower was discarded when I became an adult and my mother could no longer mow the lawn herself. But to this day, I hold this story as an example of the ideals Dad instilled in me as a young maker and try not to forget the smell of grass and gasoline.
I'd be curious to know, what early hacks do the readers have? Did you fix the TV remote as a kid, or make an accidental but fortuitous discovery like Reed Ghazala's circuit bending? Please tell your stories in the comments section.
More:

AS220 Labs, Netduino, and KippKitts are presenting a hardware hackathon in Providence, RI on January 28-29, 2012:
Digital Meets Physical will bring makers, software hackers, and DIY geeks together for two days of outrageous fun, using the Netduino platform and other fun toys to build our brains out.

We'll be hacking at the AS220 Labs, a hackerspace where tools, technology and inspiration abound. With no less than 10 top quality watering holes within spitting distance, power breaks and refueling will be top notch.

Never played with the Netduino? This open source electronics platform uses the .NET Micro Framework and features a 32-bit micro controller and a rich development environment that's fully open to users. Use the design files and sample projects to learn and be inspired, then remix 'em until you get what you want, how you want it.

Need more? Kippkitts will be on hand as a sponsor to provide their open source hardware kits for the hackathon. Kippkitts enable devices to heat, cool, measure, move, and control things around you. KippKitts products currently include low-voltage, high-efficiency vapor cycle heat pumps, remote controlled battery powered solenoids, high-power PID servo actuators, and Netduino compatible shields for motor control, temperature management, lighting control, wireless interfaces, among other cool things.
Digital Meets Physical: A Hardware Hackathon, January 28-29

Three-jaw chucks, of the same general type used to hold bits in most power drills, are also common equipment on metalworking lathes.  Though it is not necessarily so, three-jaw chucks are so commonly of the self-centering variety, in which the jaws are not independently adjustable, that "self-centering" is generally assumed from the term "three-jaw chuck."
But there are distinct advantages to using a four-jaw chuck (which is generally assumed, contrariwise, to have independently-adjustable jaws), and though a three-jaw chuck is nice to have for convenience and for use with hexagonal stock, most machinists find the four-jaw chuck to be more versatile and useful in the long term.
This table is adapted from a list by Bruce Simpson, as quoted on Frank Hoose's excellent lathe-work site.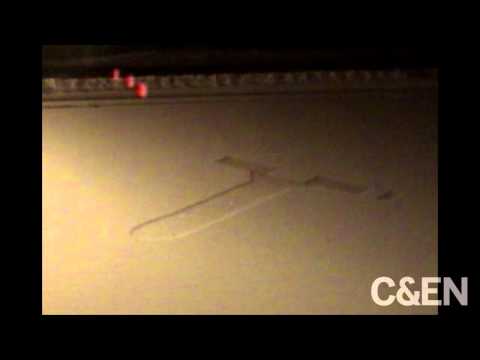 David Bourell of UT Texas describes how laser sintering works. This method of 3D printing uses a laser that fuses plastic powder, building up layer by layer somewhat same way as filament-based 3D printers do. [Via @cenmag]