---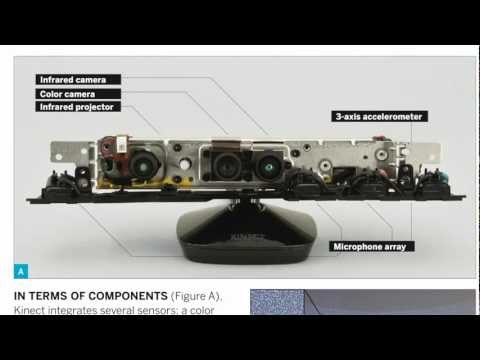 We have the technology (to quote The Six Million Dollar Man), but commercial tools for exploring, assisting, and augmenting our bodies really can approach a price tag of $6 million. Medical and assistive tech manufacturers must pay not just for R&D, but for expensive clinical trials, regulatory compliance, and liability — and doesn't help with low pricing that these devices are typically paid for through insurance, rather than purchased directly. But many gadgets that restore people's abilities or enable new "superpowers" are surprisingly easy to make, and for tiny fractions of the costs of off-the-shelf equivalents. MAKE 29, the "DIY Superhuman" issue, explains how.
On newsstands now! >> Buy or Subscribe
Subscribe to the MAKE Magazine Extras podcast in iTunes, download the m4v video directly, or watch it on YouTube or Vimeo.


DailyTech – The Navy Unveils "Cicada": Now Even the Drones Have Drones.
The U.S. Navy Research Lab's Tempest Unmanned Aerial Vehicle (UAV) may not be the mother of all drones, but it is the mother of two drones, at least. A Hoisted up to 53,000 feet onto a high-flying trajectory via releasable balloon, the Tempest UAV "gives birth" in flight, launching a pair of mini "Cicada" drones.

The tiny Cicadas are an exercise in efficiency, with their logic boards doubling as wings. The Cicada UAVs are gliders, complete with smartphone-like two-axis gyroscopes and GPS circuits for navigation.

Several variants have been produced. The Cicada Mark I can be launched by firing it from a gun into the air. The Cicada Mark III is designed with special wings for improved range and stability, and is the model used by Tempest "mothership". Cicada stands for Close-In Covert Autonomous Disposable Aircraft.
See our predictions for 2012, reporters will have drones too.

Austrailia's very first Maker Faire is happening next Saturday, January 14th, at the Swinburne University of Technology in Melbourne.
The Melbourne Mini Maker Faire is being organized by Paul Szymkowiak, Andy Gelme, and the members of Melbourne's Connected Community Hackerspace.  CCH is a not-for-profit association of hardware hobbyists and software programmers. They have a variety of digital fabrication tools and meet regularly out of a garage.  A number of them, like Jon Oxer and Marc Alexander from freetronics.com, will be individual makers at the Faire.
Who else will be showing and sharing?  The CCH's Maker Faire blogroll is brimming with recent profiles of participating makers, like Malcolm Faed, Peter Barratt, Maria Meza, and Andee Napiorkowski.  CCH is  planning on around 30 makers, and are still open to accepting some last-minute entries.
MAKE will be there too…  Author Brian McNamara will be crewing the MAKE table, and showing off some of his great musical instrument projects. 
NOTE:  We are looking for more Melbourne makers who might have a completed MAKE magazine project to show who would be game to help Brian at the MAKE table.  Leave a comment below and we'll ping you back!
If you just want to attend, tickets are free of charge—however they need you to register online in advance as numbers are strictly limited.

Here's a little measuring tape hack from the always-industrious Craig Smith:
…If you ever had a project with a lot of measuring in one area, with a lot of cutting in another, you'll do this to your measuring tape. (Ever put up drywall?) By simply sanding the shine off of the plastic casing on a measuring tape, you have a writeable and erasable surface to jot down those numbers. Sanding just the corner surfaces are enough for most jobs, but I utilized the entire sticker area.
More:
Projects and Hacks by Craig Smith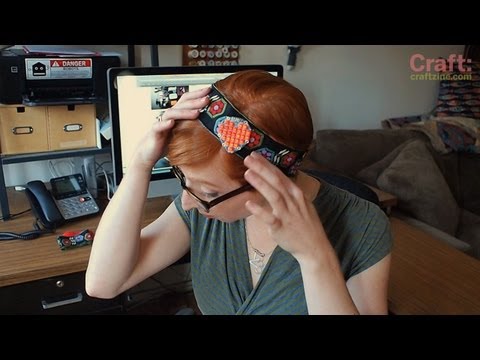 In this episode of Becky's Workshop, learn to make a headband that glows with your heart beat. First construct a stretchy headband from brocade and grosgrain ribbon, then embed the circuit boards and clip the sensor to your ear. You can find the Beating Heart Headband in MAKE v29, and see the complete how-to on Make: Projects.
Three key components of this project are available in the Maker Shed:
Subscribe to the CRAFT Podcast in iTunes, download the m4v video directly, or watch it on YouTube or Vimeo. Thanks to Britex Fabrics for the ribbon.
More:



Traveling with a fragile 3D printer can be tricky. MakerBot Industries recommends Pelican cases for their printers, which are pretty much rectangular. However, the RepRap Prusa's shape is much odder, inducing Thingiverse user crankbmx to build a form-fitting case that even has room for the spool, and can print while fully within the case — peek through the window to watch it in action!

Rob Faludi, author of Building Wireless Sensor Networks, writes:
The students in our NYU ITP Sensitive Buildings class presented terrific final projects last Tuesday. They spent their Fall making the most of a unique opportunity to invent prototypes for large-scale sensor/device networks, then tested out their creations in a landmark 28-story apartment building on New York's Columbus Circle. The property owners had invited ITP to develop a variety of prototypes to enhance the livability, ecology and community of their building. Here's what the students delivered in their first round…
Lots of cool projects in there: an Environmental Network, Exercise Monitoring, Postal Mail Chute, and Elevator Visualization: Sensitive Buildings: Final Projects

Clever gimmick from Germans Jirko Bannas and Oliver Seltmann, who, under the name Lightboys, market a few different types of these wall- and ceiling-mounted "light pictures." This one, with a frame designed to suggest a giant instant film print, is called Polaboy. [via Dude Craft]

Want to get started with e-textiles? The new Lilypad Beginner's Kit, available in the Maker Shed, includes everything you need – right down to needles and thread. Your e-textile creations will be able to sense and react to light and temperature with LEDs, buzzers, and vibrating motors. The Arduino based Lilypad Simple Board acts as the brains for your project and can be programmed using the included FTDI interface. The Lilypad board also has an integrated charging circuit for the included LiPo battery to ensure you're never left in the dark. Need a little inspiration? Check out Becky Stern's Make: Project!
Lilypad Beginner's Kit Includes:

1 x LilyPad Simple Board
1 x LilyPad Button
1 x LilyPad Slide Switch
5 x LilyPad White LED
1 x LilyPad RGB tri-color LED
1 x LilyPad Light Sensor
1 x LilyPad Temp Sensor
1 x LilyPad Buzzer
1 x LilyPad Vibe board
1 x LilyPad FTDI Basic
1 x 110mAh Lithium Polymer Battery
2 x Bobbins of Conductive Thread
1 x Needle Set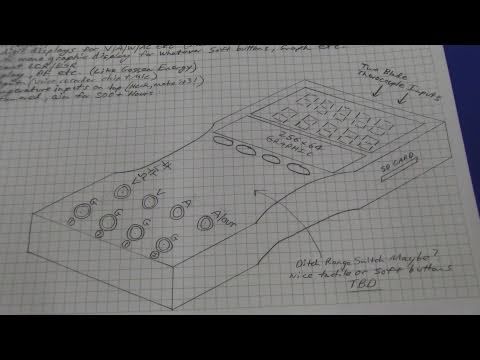 This idea fascinates me — an open-source, DIY multimeter. This video, from the EEVblog, serves as more of a brainstorming session on what it would be like to rebuild a tool from the ground up with the features you want. [via Dangerous Prototypes]