---
Titanoboa from Ben Z Cooper on Vimeo.
Charlie Brinson of eatART talks about what it was like to build a 50′ electromechanical snake. If you made it out to Vancouver Mini Maker Faire last year, you would have seen the in-progress pieces. Man, has it come a long way! A lot of hard work has gone into this project; it's great to see it slithering! Learn more about Titanoboa on the Titanoboa website.
On the tail (or rather tentacle) end of Natural Materials month here on Makezine, we couldn't leave the mighty squid out of the mix. Instructables' own Christy Canida shared her easy technique for extracting squid ink and using it for printing or cooking in CRAFT Volume 04, and we've just made it available for you on Make: Projects. Once you've extracted the ink, check out the recipe for tasty squid ink risotto or try using the ink to make some linoleum block prints.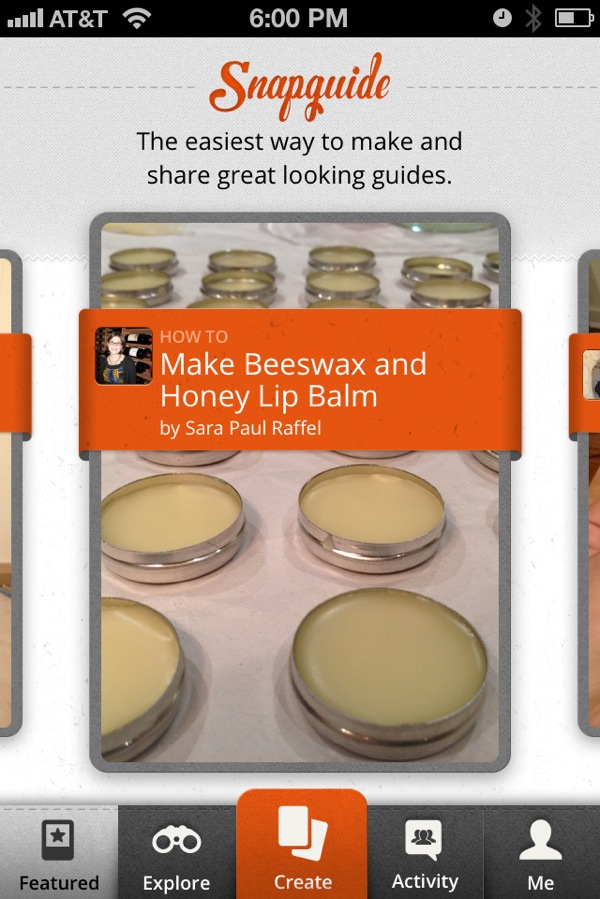 Daniel Raffel, creator of Snapguide says, "Snapguide is an iPhone app and web service for DIY enthusiasts who want to create beautiful, step-by-step how to guides on what they love. Whether you're a backyard beekeper, professional chef or gardener extraordinaire sharing your projects with others has never been this easy."
Emily Gertz and Patrick Di Justo, authors of Environmental Monitoring With Arduino (available from Maker Shed and O'Reilly), wrote it to let me know that the book got used as a textbook in the recent NYC Water Hackathon. They've got the pictures to prove it, too!
Brooklyn, NY, March 25 — Patrick and I went to the Gowanus Canal to observe the testing of prototype water monitoring devices created at the weekend Water Hackathon. The Gowanus is one of Brooklyn's more notorious Superfund sites.

We were excited to see that the device being developed by Leif Percifield and the citizen sensor group Don't Flush Me is based on the water conductivity gadget we devised for Environmental Monitoring With Arduino.

We designed our gadget to test water samples in a controlled setting, such as sitting at your desk with the samples in flasks. They've adapted our water probe with little spade terminals, to be more durable in the field. Brilliant!
Slideshow: "Environmental Monitoring With Arduino" goes to the Gowanus Canal!
Announcing the Open Source Hardware Community Survey! The Open hardware summit folks created this survey because they wanted to get a snapshot of the people who make, use and share open-source hardware. Catarina writes:
In an effort to better understand who we are as a community, as well as why and how we use/make open-source hardware, a few of us* created a survey. Please participate so that we can promote open-source hardware and serve you to the best of our abilities!

The survey will be up until April 15, and the aggregate results will be made publicly available in the form of a report consisting of graphics, percentages, and anonymized quotes. By publishing your (anonymous) responses, we hope to provide the public with insights into the practices and experiences of the people involved in open-source hardware.
If you make, use, or benefit from open-source hardware, please consider taking this survey to help develop a picture of the OSHW community!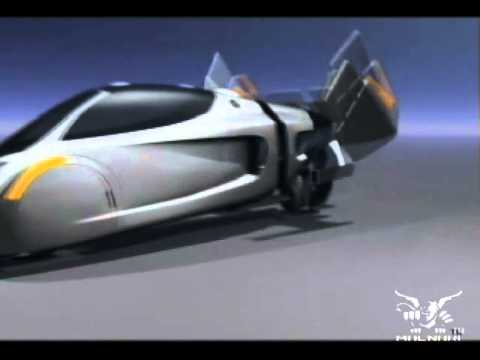 Dezso Molnar sent me a link to an Economist article on the promise of flying cars yesterday. He commented that it was the "same old article on flying cars."
Dezso should know. He's been building flying cars for several years. I asked him to comment on the article. He wrote:
The writer refers to a generation disappointed. Baby-boomers have enjoyed the blessings of technical advancement unparalleled in history, and together traveled trillions of comfortable miles in airliners. Comparatively, they put little effort into making aircraft more personal.

A complete infrastructure for flight already exists, people only need to join in. Look up — the skies are virtually empty. The rules of the air are international. English is the selected language. Easy. We just need a few people like Mr. Dietrich to start punching holes in the pervasive myth that vehicles that drive the roads on rainy days can't fly when its sunny. They most certainly can, and there is value in that.

And yes, the writer is correct, there have been some recent signs of progress, but to say the Transition is only a step on the way to a "true sky car that can take off and land anywhere", is to say anything else is useless and dissuade development. The state of the art for any technology is what is now, and all improvements are stepping stones to the next one if people endeavor to go there. Has the auto industry progressed beyond the Model T, which burned gas that could run out, sat in long lines when the roads were full, required a license for the driver, had 4 seats and could get a flat tire? Not really. Perhaps it was good enough, and fortunately Ford did not wait to design a "true car".

The good news is that the path is clear for flying cars to start traveling – no cel towers need to be built in support as for mobile phones, or steel tracks laid as for locomotives. As such, mass production is not required at this stage, just a fresh approach.
Learn more about Dezso's fresh approach on his website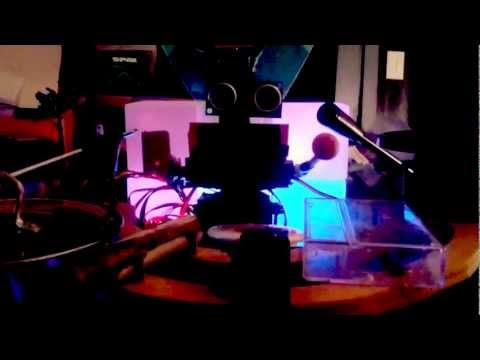 Using a web-based phone controller, Steffest controls an array of fourteen percussive instruments that are packed into a setup so tightly I can't help but use the word "cute." Despite the amount of instruments, the bot uses only eight servos, six of which play different instruments depending on which direction they swing towards.
The bot provides a convincing Bo-Diddley beat as the maker plays guitar and sings.
The phone's interface is set up like a standard digital sequencer, and the string is sent to Arduino through a WiFi module and HTTP server.
[via Hacked Gadgets]
More:
Jaundice in newborns, if untreated, can lead to brain damage or death. Fortunately there's an easy treatment, called phototherapy, which just means exposing the baby's skin to blue light with a wavelength of about 458 nm in sufficient amounts. This changes the excess bilirubin (the yellow chemical that causes jaundice) into a slightly different chemical that the baby's body can eliminate much more easily, until their liver matures enough to take over the job itself.
Commercial "bililights" for jaundice phototherapy are too expensive for most of the world, so Tim Z. Falconer designed a DIY version that uses commodity superbright LEDs and is makeable for $50 at most. Because the bililights need to be calibrated for use, Tim also designed a calibration device in inexpensive, kit form. The first version of Tim's open-source devices began saving babies' lives last August in the Congo, and since then, his Luma League designs have also been locally assembled and put to use in Haiti, Guatemala, and (just this past week), Nepal, via local partner Nyaya Health.
With his kits and open source designs, Tim wants to facilitate local entrepreneurship and expertise — an approach that contrasts with that of companies such as Green Light Planet, who mass-manufacture inexpensive finished devices for centralized distribution and sale to the developing world.
Tim and the Luma League will be exhibiting at Maker Faire Bay Area this May 19-20, where Tim plans let people assemble strings of LED's for actual bili lights that will be used where needed.
Luma League: http://lumaleague.org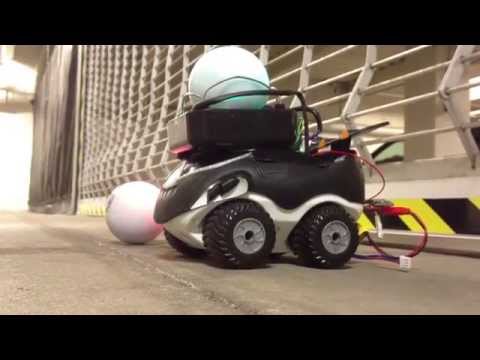 Skylar Castator of Boulder, CO, created a car for a Sphero robot (we mentioned it in our Alt.CES coverage this January) using the guts of a trackball, an Arduino, and an H-bridge
In the video, Sphero commands the toy car where to drive. It does this through a trackball similar to the one used in a computer mouse or in the arcade game of golf. Sphero sits on the trackball's wheels and his weight and momentum cause them to move. The wheels have encoders that then tell the car what direction Sphero is moving by sending out x and y coordinates of the movement to the motors. Roll Sphero forward and the car drives forward. Roll Sphero to the right and the car turns to the right.
Skylar's Sphero car intractable shows you how to make your own.
A standard-sized AA cell is 0.5mm longer than a standard-sized C cell, but in practice that difference is negligible.  Besides "stub case," an adapter like this is also sometimes called a "sabot."  They can be purchased commercially, but I'd just as soon print my own.  And now I can. Thanks again, Thingiverse!
AA-C Cell Battery Adapter by Wildseyed