Bay Area artist Dax Tran-Caffee has always been drawn to storytelling. He began his career as a painter, but the static format feel short of his desires and he progressed to moving images and then moving sculptural images in the form of puppets large and small. He founded The Museum Proper, and their amazing debut street performance was at the SubZero Festival in San Jose two years ago. (Check out this video of the performance to see the puppets in motion.) It's fascinating to see the puppets go from concept to creation, and to take a peek at the harnesses used to wear or control each puppet. Some of them seem like wearable automata.
Here's a short video profile of Dax made at last year's Maker Faire: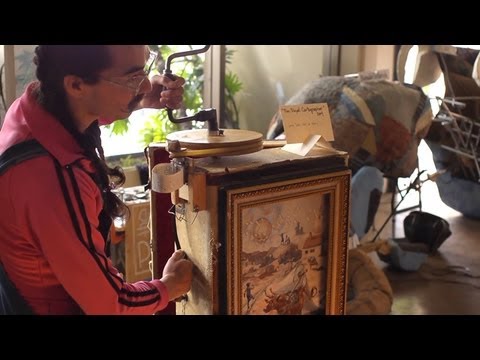 The engineers behind Templeman Automation are developing Playsurface, an affordable open-source touch table for "ordinary developers and consumers." From their Kickstarter page:
Our development of Playsurface started by assembling the best open-source optical touch table plans available, and we intend to create a hackable, multi-use, blazingly fast touch computing platform for gaming, music, browsing, device control, and other applications. The goal is to enable cutting-edge performance at a price point that makes buying a touch table similar to many consumer home computer purchases.