Here are the latest updates for you
Here are the newest additions to The Best Resources For Learning About Attacks On Teachers & Other Public Sector Workers In Wisconsin:
Wisconsin Senate Okays Arrest of Democrats Hiding in Illinois comes from The Atlantic.
Where the Wisconsin, Ohio and Indiana Union Battles Stand also comes from The Atlantic.
Wisconsin Teachers, Students Face Uncertain Future is from The Nation.
Real leaders don't bust unions comes from Salon.
With Wisconsin's Protesters: A Cold Night in Madison is from TIME Magazine.

Thoughts on Public Education is a very good blog covering California education issues. Their writers did a two part interview with Diane Ravitch today (of course, Diane will be on Jon Stewart's The Daily Show Thursday night, so I suspect she's on a plane back to New York as I'm writing this). I was particularly impressed by the second part of the interview, which you can see below (it only lasts nine minutes). You can also get a transcript here.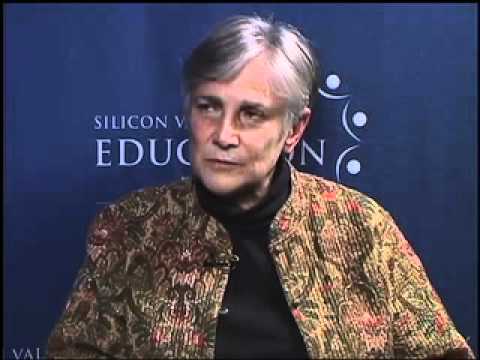 "What are some must-see TED talks?" was a question raised at Quora. It includes the vote total based on responses, as well as a tabulation of likes and dislikes on YouTube. The results are intriguing.
I'm adding the link to The Best Teacher Resources For "TED Talks" (& Similar Presentations).

Late last year, I wrote a post titled A Pretty Darn Good Lesson — If I Say So Myself
. In it, I described, and included links to student examples, of how our Intermediate English students "wrote about how they were going to write" and autobiographical incident essay, and then recorded it on Fotobabble. I also shared that we were planning on using that model throughout the year and make it progressively more challenging to our students.
I thought readers might want to hear about how we (when I say we, I mean Katie Hull, my co-teacher and co-author of an upcoming book on teaching English Language Learners) have been doing in that progression.
This week, after showing students a model of a persuasive essay, we had them write a short paragraph about a time they had to persuade someone to do something. In their paragraph, we asked them to use some of the key vocabulary words we had been learning (persuade, convince, reason, support, facts, etc.). Unlike the time I wrote about it before, this week students had to do more than just fill-in-the-blanks — they had to full construct their own paragraph. It's a dry run for a more extensive persuasive essay they'll be writing. We also took photos of students writing their paragraph, which we uploaded.
You can see and hear Bee's example here. You can listen to Bryan, Mai Pa, and Payia. You can listen to many more here on our class blog.
The day after students recorded their paragraphs, we listened to them in the classroom. On small pieces of paper, after each one minute passage was played, all students needed to write what they liked about the recording, or describe the picture it made them see in their mind, or make a connection by writing what it made them remember (reading strategies we use and which we are also applying to listening activities). A student would then collect them all and give them to the student who spoke. While that was going, we would give specific feedback to the student (we've been working on pronouncing clearly and reading with "feeling").
At the end of the year, we'll be having students assess themselves using an Improvement Rubric (I write more about this in my upcoming book, Helping Students Motivate Themselves, and include samples).
It was a great lesson on many levels, and Fotobabble sure makes it easy.

Readers of this blog are familiar with the op-ed piece that Bill Gates wrote for the Washington Post this week where he said class size should be increased that teachers haven't gotten any better over the years (unlike other professions). Believe me, those are just the tip of the iceberg. He also made a similar presentation to a meeting of U.S. Governors this week.
There have been a number of excellent responses to Gates over the past twenty-four hours from….educators.
Here are my choices for The Best Posts Responding To Bill Gates' Appallingly Clueless Op-Ed Piece:
Though I wouldn't say mine are the best of the bunch, you might want to check out The Arrogance Of Bill Gates — Part Three and A Perfect Cartoon For Bill Gates.
Who Elected Bill Gates? is from Gary Stager.
Smart Guy (Gates) makes my list of "Dumbest Stuff I've Ever Read!" is from School Finance 101.
Can We Improve Education By Increasing Class Size? comes from GOOD.
An Open Letter to Bill Gates: Higher Class Sizes will Drive Teachers Out by Anthony Cody at Ed Week.
Expert Witness comes from Nancy Flanagan at Ed Week.
A partial response to Bill Gates' op ed about teachers is by Ken Bernstein.
The Bill Gates problem in school reform is by Paul Thomas.
Additional suggestions are welcome.
If you found this post useful, you might want to consider subscribing to this blog for free.
You might also want to explore the over 600 other "The Best…" lists I've compiled.

A picture is worth a thousand thoughts: inquiry with Bloom's taxonomy is the title of a very useful resource from Learn NC. It shows a photo, along with the original Bloom's Taxonomy pyramid. By clicking on each thinking level, you are shown questions about the photo reflecting the level.
It's a very simple and visual way to teach Bloom's Taxonomy, and can easily be replicated as a student assignment in any classroom.
I like this interactive A LOT.
I'm adding it both to The Best Resources For Helping Teachers Use Bloom's Taxonomy In The Classroom and to The Best Ways To Use Photos In Lessons.
Thanks to One Stop Learning for the tip.

We have quite a few Pacific Islander students, and I have a number of useful related resources at The Best Sites For Asian Pacific American Heritage Month. Here are two new additions to that list:
Despite its tacky name, The South Pacific's Fantasy Islands is a slideshow from LIFE has some nice photos.
Never Lost is an impressive interactive from The Exploratorium on Pacific Islander boats.