Here are the latest updates for you
Many teachers are familiar with the Newseum's collection of daily newspaper frontpages from thoughout the world. Some of their resources are on The Best Tools To Help Develop Global Media Literacy list.
They've just launched a new project — the Newseum Digital Classroom. They're still in "closed beta," so you have to request a registration key. Even without the key, though, you can check out a lot of their preview resources.

Connect All Schools is a new organization with a zillion education "partners" and describe their purpose this way:
to connect EVERY school in the United States with the world by 2016. Through the Connect All Schools interactive website, schools share stories using text, photo and video about how they are currently connecting their students to the rest of the world through such activities as student and teacher exchanges, global issues curricula, video-conferences and "Exchanges 2.0," the use of new media and communications technologies to expand, extend, and deepen international cross-cultural exchanges.
I tend to be a bit wary about anybody who thinks they're going to do something with every school in a few years (I get reminded of No Child Left Behind), but it could be a good place for classes to share some of their activities to an authentic audience.
The site gives the impression it will also help connect schools to other classes around the world, but I couldn't find any details on that. Assuming they are indeed going to provide that resource, I'll tentatively add them to The Best Ways To Find Other Classes For Joint Online Projects.

Here are the newest additions to Part Two of my "The Best…" list on the Japan Earthquake and Tsunami (you can see Part One here):
The Lede blog from The New York Times is providing good continuing coverage.
The Lede has developed a good Twitter list on the disaster.
Spent Fuel at Risk is an interactive graphic from The Wall Street Journal.
Stop, Thief! Thank You. Why so little looting in Japan? It's not just about honesty is an interesting article from Slate.
Japan earthquake and tsunami – interactive guide to the humanitarian disaster is from The Guardian.
In Focus: Chernobyl Disaster is a series of photos from The Denver Post.
Japan: Hopes fade for finding more survivors is a collection of photos from The Boston Globe.

Many teachers, like me, are big fans of the New York Times Learning Network. They always have great resources. The site is on The Best Places To Find Free (And Good) Lesson Plans On The Internet list.
Happily, the Learning Network will be exempt from the new Times paywall. In other words, it will continue to be free and accessible at all times, along with NY Times articles they reference in their lessons.
You can read more about how the paywall will work when it starts next week at this post.
In addition, here are two other posts you might find interesting (I sure did!):
How To Keep Reading the NY Times For Free from Gizmodo
How To Read The New York Times Online For Free has the same title and is from Business Insider. This is useful because it gives similar information about the Wall Street Journal.

A study by Eric Hanushek claiming that having five "great teachers" in a row can overcome the student achievement gap is used by many school "reformers" to push for unhelpful changes like the elimination of teacher tenure, using value-added assessment for teacher evaluation, and implementing teacher merit pay.
Nicholas Kristof from The New York Times (who I generally like and respect, but he now joins his fellow columnist David Brooks as ones who tend to miss the boat when it comes to writing about education issues) is the latest to bring up this myth.
This "The Best.." list is going to be a very short one. You only have to read two posts to learn why this "great teachers in a row" idea is a myth, with no connection to reality.
The first is from Matthew Di Carlo at the Shanker Blog, who has written a brilliant response to Kristof's column in his piece, How Many Teachers Does It Take To Close An Achievement Gap?
The second is The "three great teachers in a row" myth by Valerie Strauss at The Washington Post, who quotes extensively from Diane Ravitch.
I'd love to hear any additional suggestions.
Feedback is welcome.
If you found this post useful, you might want to look at previous "The Best…" lists and also consider subscribing to this blog for free.

One of the units we teach in our mainstream ninth-grade classes is on Jamaica, and, obviously, Bob Marley is a big part of it.
Student are now writing a biographical essay about him, and I thought it would be timely for me to pull together a list of useful resources.
Here are my choices for The Best Websites For Learning About Bob Marley:
The Biography Channel has a number of resources.
Check out his official website.
The 'lost' footage of Bob Marley's early career comes from the BBC.
The Rock Hall of Fame has a timeline of his life.
Here's an internet scavenger hunt about him.
Soul Rebel: An Intimate Portrait of Bob Marley is a slideshow from The Washington Post.
Playing For Change has great videos of his Redemption Song and One Love.
Here's an embedded version of both songs from Playing For Change: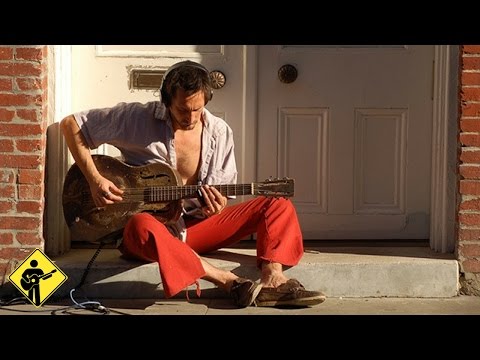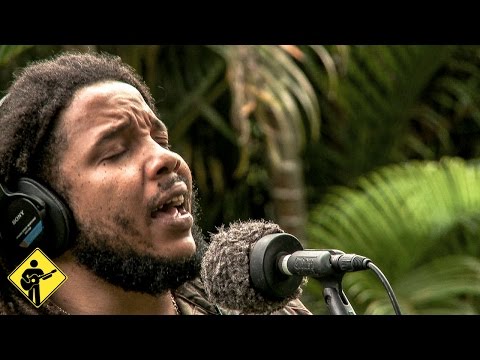 You can do a fun sing along in class with Batlyrics. It shows the lyrics on the side while playing a YouTube video of the song at the same time. Now that we can access YouTube, it's great to use.
Breaking News English has a lesson on Bob Marley for English Language Learners.
Additional suggestions are always welcome.
If you found this post useful, you might want to consider subscribing to this blog for free.
You might also want to explore the over 600 other "The Best…" lists I've compiled.

More Recent Articles