Here are the latest updates for you
This new catchy tune with a great message was composed by Linda Gower for the Save our Schools March in Washington, D.C. next week (thanks to Leonie Haimson for the tip).
You can read more about the March at an Interview Of The Month I did with organizers, and visit the March's website. You can also learn about local related events throughout the country here.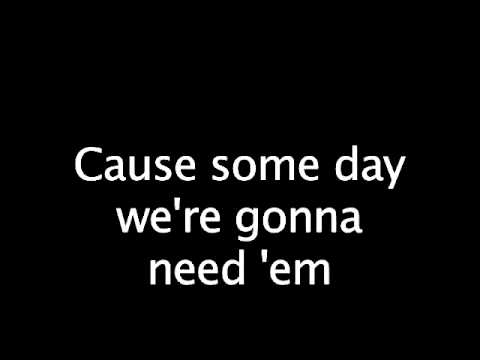 I've just revised and updated The Best Places To Learn About Education Grants.
Additional suggestions are welcome.

I've written a lot about how people new to tech in the classroom can start getting comfortable using it (see My Best Posts For Tech Novices (Plus A Few From Other People) )
I'm also aware that many people teach in situations where they do not have tech tools available to them. Because of that, I wanted to seek suggestions from readers.
I'm a big fan of using document cameras (I guess they're also called "visualizers) and, of course, computer LCD projectors, headphones and, of course, good inexpensive computer speakers.
What would your suggestions be for the least expensive devices out there for teaches who might want to use them in their classroom. For example, I've heard a lot of good things about the $69 IPEVO Point 2 View USB Camera as document camera. I've also heard good things about these headphones.
Are there other inexpensive tech tools you'd recommend that teachers could either push their schools to buy, or write a grant to fund, or (gulp) are affordable for a teacher to purchase on his/her own?
And what about tech tools for student use in the classroom? I know some might suggest encouraging students to use cellphones, though I'm not a big fan of that. Are there other inexpensive and sturdy tools out there for students that you'd recommend?
(NOTE: I've also been getting lots responses to this question over at Google+)
Ira Socal has also written a great post — It doesn't have to be expensive…

Edublogs is conducting maintenance on Sunday and Monday as they prepare for adding a ton of upgrades.
This means there may be times during these two days when this blog, and the million other Edublogs-hosted blogs, might be unavailable.
Thanks for your patience!

I usually just do a year-end list of The Best Infographics and many other topics, but it gets a little crazy having to review all of my zillion posts at once. So, to make it easier for me — and perhaps, to make it a little more useful to readers — I'm going to start publishing mid-year lists, too. These won't be ranked, unlike my year-end "The Best…" lists, and just because a site appears on a mid-year list doesn't guarantee it will be included in an end-of-the-year one. But, at least, I won't have to review all my year's posts in December…
Infographics show data in a visual way, and make the information much more accessible for English Language Learners — and everybody else. Interactive infographics are especially engaging because they allow users to customize the data they see. You'll find both kinds in this list.
You might also be interested in:
The Best Interactive Infographics — 2009
The Best Sources For Interactive Infographics.
The Best Resources For Creating Infographics
The Best Resources For Learning About "Word Clouds"
Not "The Best," But "A List" Of Mindmapping, Flow Chart Tools, & Graphic Organizers
The Best Tools To Make Simple Graphs Online
The Best Sites For Learning About Cartograms
The Best Map-Making Sites On The Web
The Best Posts To Help Understand Google's New "Books Ngram Viewer"
Here are my choices of The Best Infographics Of 2011 — So Far:
How Do You Spend Your Day? is a neat Wall Street Journal interactive that's similar to previous ones you'll find at The Best Infographics — 2010. It's based on Bureau of Labor Statistics data showing how the average American…spends his/her day. The difference in this one, though, is first you put your own data in saying how you spend your day. After you submit it, you're compared with the average info.
Here are two different "Life expectancy across the U.S." interactive maps showing every county in the country. One is from The Washington Post and the other is from Health Metrics.
The world's favourite foods is a very interesting interactive map from The Guardian. I'm adding it to The Best Sites For Learning About The World's Different Cultures.
60 Seconds on the Web represents everything that happens on the Internet every minute. I'm adding it to The Best Sites To Learn About The Internet.
The Opportunity Gap is an infographic from GOOD. I'm adding it to The Best Resources About Wealth & Income Inequality.
I've previously posted about extraordinary interactive infographics made by the Wall Street Journal and The New York Times that show how people in the United States spend their time. Now, The Economist has published a chart that compares and contrasts this kind of data among different countries.
Where Did My Tax Dollars Go? is an interactive infographic that is the winner of a Google-sponsored context to identify the best tax-related visualization. It's pretty darned impressive. Type in whatever amount of income you want, and you get a very detailed an accessible explanation of how it's used.
The Guardian newspaper created a great word cloud infographic showing The Books Everyone Must Read. They used "the results of over 15 notable book polls, readers surveys and top 100's."
It's the Inequality, Stupid is from Mother Jones and has eleven infographics.
Animated Infographic: Which Countries Are Happiest? comes from GOOD Magazine.
Voxy has produced a great infographic titled Why It Pays To Be Bilingual.
"Our Connected World" is an infographic with some interesting information about Internet usage around the world.
Arab spring: an interactive timeline of Middle East protests comes from The Guardian.
Weight of the world is a fascinating interactive infographic from The Washington Post that lets you see how people in different countries have gained weight over the past thirty years.
"Dangers Of Obesity" is a well-done infographic from a Florida newspaper.
"The State Of The Internet: Summing Up 2010″ is an infographic with some pretty amazing statistics.
"How The Recession Has Changed Us" is what I think is a pretty amazing infographic from The Atlantic.
How Much is a College Degree Worth? is an infographic that shows various economic advantages of having a college degree.
This Tract is an amazing way to access U.S. Census data in a visual form. It uses info from the 2000 Census right now, but, apparently, will change to the new 2010 data soon.
Walled World is a fascinating infographic showing how our world is divided by real walls, income walls, and political walls.
"Glass Half Empty: The Coming Water Wars" is an infographic reviewing the water crisis in different parts of the world.
Yahoo has created an infographic showing the year of 2010 in review. It really isn't very good for communicating information about what actually happened. However, it would be a great model to show to students, and then have them create an infographic about their own year. It could serve as a graphic organizer for further writing — after students make the major points in the infographic using categories, they could write sentences about the items in each category, turn the sentences into paragraphs, and the paragraphs into essays. It's basically a version of the Picture Word Inductive Model, which I've written about extensively in this blog and in my book on teaching English Language Learners.
Create A Better Life Index lets you, without having to register, create an infographic emphasizing the qualities that you believe are key for a "better life" and showing how different countries in the world are doing in those areas. You can then share your infographic with others. It's from the Organisation for Economic Co-operation and Development (OECD).
State Of The Internet 2011 is a pretty darn impressive interactive infographic telling you everything you would want to know about the Internet in the world today.
I also have to mention the great post on infographics at The New York Times Learning Network, Data Visualized: More on Teaching With Infographics.
And, finally, I need to include something about the new website Visual.ly, which began this year and is a source of great infographics and new tools to easily create them.
Feedback is welcome.
If you found this post useful, you might want to look at the 700 other "The Best…" lists and consider subscribing to this blog for free.

Here are some recent good school reform-related posts:
Awhile back, I wrote a post titled Do Teachers REALLY Come From The Bottom Third Of Colleges? Or Is That Statistic A Bunch Of Baloney? It received a lot of comments, to say the least. Today, I learned about an excellent post by David Wees on the same topic. It's called The Myth of the Stupid School Teacher, and he has a very intriguing perspective on the issue. I'd strongly encourage you to read it.
More Flunkin' out from Flunkout Nation (and junk graph of the week!) is from School Finance 101. I'm adding it to The Best Sites For Learning That Money Does Matter For Schools.
Atlanta: Bellwether Or Whistleblower For Test-Driven Reform? is from The Shanker Blog. I'm adding it to The Best Posts & Articles About The Atlanta Testing Scandal.
How to Fix Accountability in U.S. Schools is by Justin Baeder at Ed Week. I'm adding it to The Best Resources For Learning About Effective Student & Teacher Assessments.
The hard bigotry of low expectations and low priorities is by Gary Ravani at The Thoughts on Public Education blog. I'm adding it to The Best Places To Learn What Impact A Teacher & Outside Factors Have On Student Achievement.

More Recent Articles