As regular readers know, I'm not a fan of the Khan Academy (see The Best Posts About The Khan Academy). Several of the posts and articles on that list question the basic pedagogy used in how Khan teaches math, and one teacher has even produced their own alternative video highlighting those problems (and there are, of course, many other problems with how the Khan Academy is being used by "school reform" advocates). Though I have agreed with those critiques, I'm not a math teacher and have been a little reluctant to provide my own analysis.
However, now Khan is beginning to produce videos in other content areas, including history. And they are just plain awful. Here's an example of one: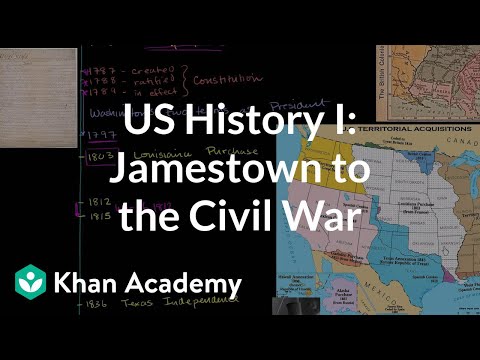 It's a disembodied voice listing "just the facts, ma'am" with minimal, if not horrible, media to support it — lecturing at its worst. With all the much more engaging content that's online (see my U.S. History Class blog), why in the world would anyone use this kind of video?
Help me out here — am I missing something?

Today is Darwin Day, and I've updated The Best Online Resources To Learn About Charles Darwin.
Additional suggestions are welcome.

As a native New Yorker who grew-up during the glory days of Willis Reed and Walt Frazier, it's been a delight this week to see the play of Jeremy Lin and the "Linsanity" that surrounds it (coincidentally, Lin was a student of my Teacher Leaders Network colleague David B. Cohen, who speaks very highly of him).
Thanks to Andres Henriquez, I learned about an excellent Forbes piece, "9 Lessons Jeremy Lin Can Teach Us Before We Go To Work Monday Morning." Teachers can certainly use it anyplace where students are NBA basketball fans.
And, just for fun, here's the nerdy handshake Lin has come up with: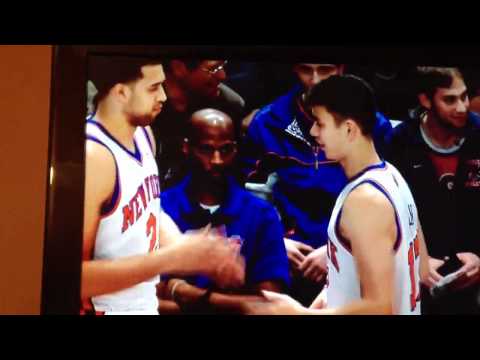 Every month I make a short list highlighting my choices of the best resources I shared through (and learned from) Twitter, but didn't necessarily include them in posts here on my blog. Now and then, in order to make it a bit easier for me, I may try to break it up into mid-month and end-of-month lists (and sometimes I'm a bit late).
I've already shared in earlier posts several new resources I found on Twitter — and where I gave credit to those from whom I learned about them. Those are not included again in this post.
If you don't use Twitter, you can also check-out all of my "tweets" on Twitter profile page or subscribe to their RSS feed.
I use Storify to "curate" my best tweets:
[View the story "February's (2012) Best Tweets -- Part One" on Storify]

Yumi sent me this touching "arigato" (thank you) video made in Japan to thank people and countries who have helped them recover from the earthquake and tsunami. I'm adding it to Useful Updates On Japan Earthquake — Part Two.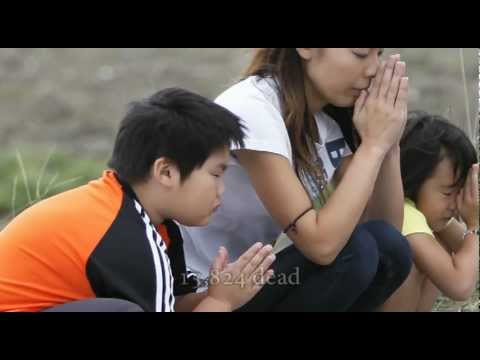 As regular readers know, I'm not a fan of teacher merit pay (see The Best Resources For Learning Why Teacher Merit Pay Is A Bad Idea).
Some school reformers and researchers have suggested that providing merit pay for entire schools is an alternative, though I'm not a supporter of those kinds of group incentives for similar reasons why I'm opposed to individual merit pay.
I asked Daniel Pink, author of Drive: The Surprising Truth About What Motivates Us, about his take on group incentives, and he was kind enough to respond (I've written a lot about his work).
What's your take on the whole idea of group versus individual incentives?
To me, the difference is less about groups versus individuals than about other, deeper factors. For instance, the big problem with "if-then" rewards isn't the rewards but the "if-then," the contingency. Those types of mechanisms are forms of control. Control can be effective for simple, algorithmic tasks — but a disaster for more complex, creative, conceptual ones. So the real issue here is whether the rewards are controlling — or whether they're operating as forms of feedback and information. Also, a big problem with contingent rewards are that people can game the system. Individual rewards are much harder to game than group ones. For example, I can cut corners and shift around orders in order to make my own monthly sales look good. But it's tough for one person to singlehandedly manipulate and distort company profits. One reason that group incentives can sometimes work better than individual ones is that they're harder to game — so people end up just doing their jobs.
Do you share a concern about its "workability" in a school situation and, to make the question even broader, do you have any thoughts about a general criteria to apply or thoughts to keep in mind to distinguish between incentive ideas and strategies that might be appropriate for businesses but not in schools? This is of particular concern to many of us in education who find ourselves dealing with some efforts to "run schools more like businesses."
Absolutely. Here's what people never seem to realize: Schools aren't businesses. Even people who think schools are businesses can never tell me whether students are the product or the customer. But most parents don't want their kids to be either products or customers. They want them to be human beings who learn and grow. The idea that we can accomplish that singlehandedly through teacher or school bonuses is silly.
What are your thoughts on the use of group incentives in education and Daniel Pink's other comments?


More Recent Articles