The President of the National School Boards Association just published an open letter to President Obama.
You can see her entire letter here. It's well worth reading.
Here's another excerpt:
The work world our children inherit will be significantly different from the one we have known. Jobs in the 20th century were mostly algorithmic or routine. According to McKinsey & Co., most such jobs have already evaporated because of automation and outsourcing. Future work will be more complex, so we had better prepare students differently than through standardized tests.
As the nature of work changes, so too must motivators. Carrots and sticks, which worked with routine jobs, actually impede efforts when the work is more complex, Daniel Pink says. Instead, the rewards of learning and challenges of the work itself must now be the primary motivators. Adults learn best, experts say, if they feel competent, autonomous, and a sense of belonging.
Much in our current school systems works against these, and our new national focus on teacher evaluation will continue that trend. As a result of ignoring innate needs, our schools too often are not innovative hubs. Yet to meet the challenges of our future, we must cultivate a spirit of innovation and inspiration. We will only succeed in preparing for our future if we empower all in our schools to think through complex problems and processes and generate solutions. Rather than laboring over bureaucratic compliance problems, let's engage students and teachers (even board members!) in solving problems of teaching and learning.
Our schools will never become great through threat or intimidation. Schools must be safe places to take risks, where staff members and students feel valued for their ideas and talents and empowered to fail so that they can grow. Students will learn what they see, experience, and enjoy.
We have the knowledge and experience to do this at the national, state, and local levels. However, the present narrow focus on accountability and trend of demonizing those in public education, arrogantly focusing on "failing schools," is diametrically opposed to fostering excellence.
I just saw a post from Maureen Devlin, where she's sharing a great lesson of having her students create short videos teaching math concepts.
I'm a big fan of students teaching their classmates and others, as I've shared in posts like "What I Cannot Create, I Do Not Understand."
She's showing her students a model video she's created, and she's also showing them a Khan one. I've previously shared my concerns about The Khan Academy (see The Best Posts About The Khan Academy) though, not being a math teacher, I don't feel qualified to give anything but the broadest critiques of the math videos they produce. However, their history videos are absolutely horrible.
I'm assuming, though, that Maureen will be able to find at least one math video that isn't too bad.
Kudos to Maureen for having students do a project that reaches the highest level of the Revised Bloom's Taxonomy — create. I hope she can share what they come up with…. I may try to have my U.S. History students do something similar.
By the way, I particularly like the "critique sheet" she's having her students use, and which she makes available for download on her post.
Prof. Armin Falk, a professor at Bonn University, unveiled some very intriguing studies on motivation last week. I'll provide a short summary of how I believe some of his key findings can be applied to education. You can also read a more extensive report here, review one of the studies here, and/or watch a video of his talk that I've embedded in this post (I'd suggest you skip to the fourteen minute mark).
I've previously shared Daniel Pink's findings on the importance of "baseline rewards":
Pink also points out that everyone needs "baseline rewards." These are the basics of adequate "compensation." At school, baseline rewards might include students expecting fair grading, a caring teacher who works to provide engaging lessons, a clean classroom. If the baseline needs are not met, then the person's "focus will be on the unfairness of her situation and the anxiety of her circumstance….You'll get neither the predictability of extrinsic motivation nor the weirdness of intrinsic motivation. You'll get very little motivation at all."
Falk studied the idea of fairness, which I think can be described as the same or very similar to the concept of "baseline rewards." In his studies (his first one focuses on people feeling like they are treated equally like their colleagues, which is interesting and unsurprising, but not important for this discussion — I'm referring to his other research) he takes Pink's findings a step further.
Falk says that if people don't feel treated fairly, they get motivated to do worse.
He shares intriguing results of the impact of a strike at Firestone Tires to help back up that assertion.
In addition, not being treated fairly causes stress and negative health effects.
He also found, and this is a partial quote:
All incentive systems involve control….How do we perceive control? Controlling someone signifies distrust. The less trusted we feel, the less hard we work.
It seems to me that there are lessons in his findings for how we treat our students and how the Obama Administration and other "school reformers" are treating us educators.
What do you think?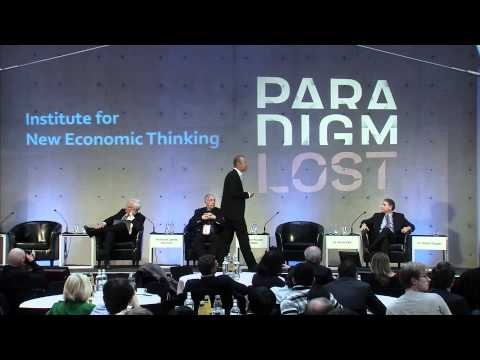 The first part of this post is my usual introduction to this series. If you're familiar with it already, just skip down to the listing of new sites…
Here's the latest installment in my series on The Best Ways To Create Online Content Easily & Quickly. As you may remember, in order to make it on this list, the web tool has to:
* be easily accessible to English Language Learners and/or non-tech savvy computer users.
* allow people to create engaging content within minutes.
* host the user's creation on the site itself indefinitely, and allow a direct link to be able to be posted on a student or teacher's website/blog to it (or let it be embedded). If it just provides the url address of the student creation, you can either just post the address or use Embedit.in , a free web tool that makes pretty much any url address embeddable.
* provide some language-learning opportunity (for example, students can write about their creations).
* not require any registration.
You can find previous installments of this series with the rest of my "The Best…" lists at Websites Of The Year. Several hundred sites have been highlighted in these past lists. You might also want to take a look at the first list I posted in this series — The Best Ways For Students (And Anyone Else!) To Create Online Content Easily, Quickly, and Painlessly.
You might also want to look at The Best Ways To Create Online Content Easily & Quickly — 2010 and The Best Ways To Create Online Content Easily & Quickly In 2011.
I'll also be publishing an "all-time best" list sometime this year.
Here are the newest additions:
Sing A Song: Send A Song lets you sing a song — with coaching — and send your rendition to a friend or post the link.
Write A Wild-Looking Message: Gzaas lets you compose a very wild-looking message and provides a link to your creation.
Make Some Music: If you've ever tried Incredibox, you know why I call it the easiest and most fun tool to create music on the Web. If you haven't tried it yet, do it now! They announced major improvements recently, including letting you save your compositions. You can now give them a title and post a link on your blog or website, or share in other ways.
Send A Native-American Audio Postcard: Our Mother Tongues is a very impressive site that's designed to support and preserve Native American languages. It's very engaging, and includes a "language map," videos and more. One of its very neat features is that it allows you choose a virtual audio postcard with a Native American greeting that you can send to someone. You can also write a personalized message on it. You're given a unique url address, and it can be posted on a student/teacher website or blog.
"Artisify" A Video: Grab the url address of any YouTube video, paste it into the Artistifier, type in your name and title, and the site will "artistify" the video in the manner of the Oscar-winning silent movie "The Artist." As the video plays — with no sound other than the music provided by The Artistifier — you can type in captions at appropriate times. Once you're done, click save and the captions will show up during the movie in the manner of an old silent movie. For English language learners, it's similar to Bombay TV (and its "sister channels"), which lets you choose a scene from a B movie from Bollywood and have fun creating subtitles for the clip. With the Artistifier, though, you can choose any YouTube you want.
Take A Poll: Kwiqpoll lets you easily create a poll — and no registration is required. You're give the poll's url address, but it's not embeddable. It has no frills, but it's easy as pie.
Create A Musical Playlist: Choruzz lets you — without needing to register — search for music videos and create a playlist of them. You're then given a unique url address for your list that you can share. It's very easy to use, and it meets my "Raffi" test — in other words, plenty of songs are accessible that you can use with English Language Learners.
Additional suggestions are always welcome.
If you found this post useful, you might want to consider subscribing to this blog for free.
You might also want to explore the over 800 other "The Best…" lists I've compiled.
The message from this Non Sequitur comic strip is something that might be useful for us to keep in mind: