The X Prize Foundation recently sponsored a contest inviting people to submit short videos answering the question: "Why Do I Explore?"
They've just named the winner, which is embedded below. You can see the other finalists here and all the submitted videos here. Wired wrote an article that provides more information, also.
I took forty students to the zoo this past week, and am still recovering
. I can hardly wait for our annual trip in May to San Francisco with 120 students!
I thought readers might, or might not, find it useful/helpful to see what I had students do at the zoo, which is a good example of what we do on these kinds of trips.
Students chose their own small groups of 3-5 people, and decided on a "leader." They have a fair amount of freedom on our trips, as long as they always stay together, and the leader has a cellphone that stays on — I have their number and they have mine. They also have to be on time when we all meet together at various times during the trip.
For the zoo trip, they had to complete a fairly simple scavenger hunt I created.
Near the end of our trip, they had to say their favorite part of the zoo and why they liked it. You can see all of these videos at our class blog, and here's an example:
What do you do on your field trips?
Here are some "new to me" smartphone apps I've found for translation. Though the last one is not iPhone-related, I'll still add them all to The Best Sites For Beginning iPhone Users Like Me:
SayHi Translate is an iPhone app that translates what you speak into a language of your choice. It's very similar to Google Translate, though has fewer choices. It may have some advantages, though — it seemed to work more accurately than Google Translate when I tried it out this morning. It costs 99 cents. I'm going to have my students try-out both next week and give me feedback on which one they like better.
7 Language Translation iPhone Apps for the Digital Traveler is a useful post from Mashable.
The Microsoft Translator app for Windows Phone has recently added an augmented reality feature to translate signs, menus, etc. You just point the phone at it.
From 10 Things Your Commencement Speaker Won't Tell You, Wall Street Journal.
I'm adding it to The Best Posts, Articles & Videos About Learning From Mistakes & Failures.
In 1944 two psychologists showed this video to 34 college students who were told to "write down what happened in the picture":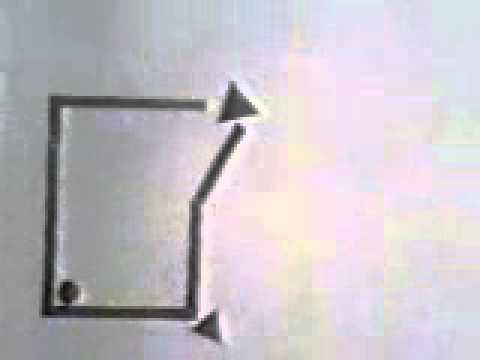 Of the 34, only one described it as showing geometric objects. The others told a story using humans or, in two cases, birds.
There are several interpretations of this study — you can one here and another here.
A quote in the second link says the study points to the danger of ascribing:
"purpose and meaning to what we see even when there is very little to suggest it."
It seems to me that some school "reformers" who use student scores in state standardized tests as the key assessment of student learning and teaching quality could benefit from the main lesson of this research.