"MyDD" - 5 new articles
I thought it was a sham of a poll from the first time I saw the internals in 2008, and I was pretty open in that criticism too with Markos. It reminded me of Rasmussen's first attempt, with Portrait of America iirc, in 2000 (huger fail). In fact, there's a real funny, in hindsight, back and forth between us over Research 2000 if you want to read it, from November 2008:
markos: Research 2000 tracking poll accuracy
jerome: Research 2000 gets the "Zogby Award" 2008
markos: Cooking the polls
jerome: The most accurate pollsters
I should probably shut up, lest I get dragged into this mess like Nate Silver with a cease and decist email, but seriously, was it ever a doubt that these poll numbers by R2K were catered for the crowd?  Not to me anyway. Cooked too now? What a shocker.
Time-stamp updated and bumped from the diaries. -Nathan
In the aftermath of 9/11, we saw thousands of workers develop devastating respiratory conditions and other illnesses as a result of exposure to toxic dust that filled the air in the days and weeks after the twin towers fell. To this day, these peoples' plight continues to add misery to the ongoing tragedy of 9/11. What makes it even worse is that these people were assured the air was safe. As we all know now, it wasn't.
Today, sadly, history may be repeating itself in the Gulf of Mexico.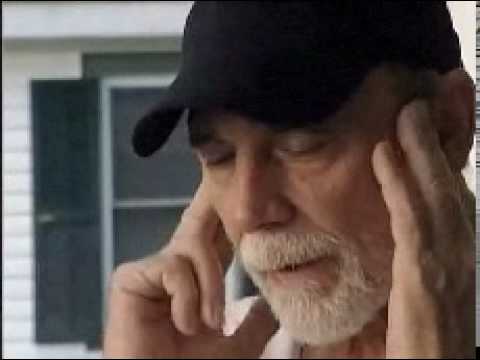 (Thank you to Ligia Ercius-Dipaola, who posted this video on the NRDC Action Fund Facebook Page)
Amazingly, despite reports like this one, BP "continues to pretend that - just like an oil spill of this magnitude could never happen - there also could not possibly be a worker health concern." While the potential health hazards posed by chemical dispersants and oil itself are debatable, it is clear that significant risks existed.
More text and video below the jump. It's well worth your time. -Nathan
One of our ActBlue Going on Offense candidates is Paul Hodes of New Hampshire, a two-term Congressman running for an open Repub Senate seat. I met Hodes on several occasions while going to college in New Hampshire. He's a good guy with a love of his state and a thorough dedication to progressive principles, but needs our help to win this seat.
Howard Dean sent a fundraising e-mail to Hodes supporters yesterday. The progressive champion writes:
From our small business economy to our individual liberties and our precious natural resources – there's a way of life we fight to protect here in New England. Unfortunately it's become painfully clear that the Republicans are more interested in protecting Big Oil, Big Banks, and any other special interest that comes their way.

That's why I'm doing everything I can to send Paul Hodes to the U.S. Senate to represent New Hampshire. Paul will tackle the tough fights - like protecting our environment. We can count on him to stand up to Big Oil, to hold BP accountable for cleaning up the Gulf, and to work towards ending our dependence on fossil fuels.

But if Paul is going to win in November, he's going to need your help too. The crucial end-of-quarter filing period is upon us, and Paul has to meet his fundraising goal so he can compete with the onslaught of special interest money. Please be one of the 100 donors that Paul needs to make a donation before midnight June 30.
New Hampshire's a neat place. Manchester is increasingly a glorified Boston suburb, but you also get miles and miles of rugged wilderness in the North Country and the White Mountains. A state that arms itself, wears flannel, and obsesses about its motto ("Live Free or Die") like no other state yet still votes for progressive Democrats is okay by me. And vote Democratic it does - in 2006, Dems took back both houses of the state legislature, both House seats, and the state's five-member Executive Council. In 2008, a Republican Senator was tossed out and Obama carried the state's electoral votes.
But now those gains are in danger, and to an inept candidate. State attorney general Kelly Ayotte has faced criticisms for her handling of a major financial case; here's Hodes' ad summing up the scandal.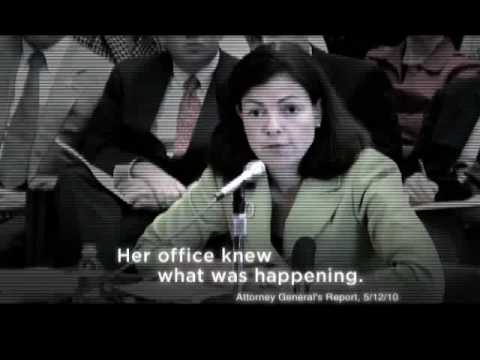 If Ayotte isn't the nominee, it's because a tea party candidate gains steam in the last few weeks before the September primary. This seat was supposed to be one of our easiest pick-ups, yet Paul is now behind in every poll. This remains a crucial race to stopping the tea party flood, but Democrats won't win without Netroots help. Please, give to Paul Hodes before tomorrow's FEC deadline.
Markos Moulitsas fired Research 2000 as the pollster retained by Daily Kos a few weeks ago after R2K fared poorly in "pollster ratings" compiled by FiveThirtyEight's Nate Silver. At the time I wondered whether Markos reacted a bit harshly, since Silver himself admitted, "The absolute difference in the pollster ratings is not very great." In addition, some polling experts had raised questions about Silver's rating system (see also here).
Today Markos published a remarkable analysis of "problems in plain sight" with Research 2000's polling. Three researchers uncovered "extreme anomalies" in certain results and concluded, "We do not know exactly how the weekly R2K results were created, but we are confident they could not accurately describe random polls." You should click over and read the whole thing, but here are the anomalies in question:
1. A large set of number pairs which should be independent of each other in detail, yet almost always are either both even or both odd.

2. A set of polls on separate groups which track each other far too closely, given the statistical uncertainties.

3. The collection of week-to-week changes, in which one particular small change (zero) occurs far too rarely. This test is particularly valuable because the reports exhibit a property known to show up when people try to make up random sequences.
Markos has
renounced "any post we've written based exclusively on Research 2000 polling"
and asked polling sites to "remove any Research 2000 polls commissioned by us from their databases."
Based on the report of the statisticians, it's clear that we did not get what we paid for. We were defrauded by Research 2000, and while we don't know if some or all of the data was fabricated or manipulated beyond recognition, we know we can't trust it. Meanwhile, Research 2000 has refused to offer any explanation.
Last year the Strategic Vision polling firm was brought down by convincing allegations that at least some of its polling results had been fabricated. Research 2000 had a much better reputation than Strategic Vision, though. Markos listed some of the news organizations that have commissioned R2K polls. I am seeking comment from KCCI-TV (the CBS affiliate in Des Moines), which has used R2K in the past. I will update this post if I hear back about their future plans regarding commissioned polls.
Share any relevant thoughts in this thread.
Yesterday was day one of Elena Kagan's Supreme Court nomination Senate hearings. If confirmation hearings are about cameras, yesterday was the worst – nothing but introductory speeches, first from the Senators, than from Kagan herself.
Most analysis of confirmation hearings centers around the fact that they're little more than wasted opportunities – political fluff. As Ranking Doofus Jeff Sessions (R-AL) pointed out today, Kagan herself has said as much: "Ms. Kagan has called previous confirmation hearings "vapid" and "hollow," and has argued that nominees for a lifetime position owe a greater degree of candor and openness to the committee. I agree that candor is needed, and I look forward to that kind of exchange this week."
Unfortunately, it has rarely been the nominees' fault that their hearings lack candor or substance. Senators are mostly to blame for asking pointless questions. Sessions himself indicated that he is likely to do just that, focusing his statement on the hyperbolic, non-judicial issues of military recruiting at Harvard and accusations of socialism.
The ideal hearing would not get bogged down in politics and made-for-tv speeches. It would instead inform Americans about the true and proper role of the Court and would explore the various acceptable judicial philosophies and legal theories. If there are any senators who offer hope for such a hearing, they are likely to be found among the Judiciary Committee's most junior members: Sheldon Whitehouse (D-RI) and Al Franken (D-MN). Franken's opening statement was a very articulate explanation of how the Supreme Court affects ordinary lives in dramatic ways: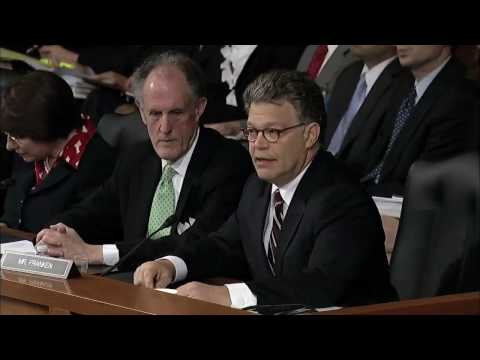 I was less impressed with Whitehouse's statement, but he did give a solid pre-hearing interview to columnist E.J. Dionne, who also cited Whitehouse and Franken as the committee's best hopes.
Whitehouse, formerly his state's attorney general, was one of the most outspoken voices during Justice Sonia Sotomayor's hearings last year. He battled -- largely in vain -- against Republican efforts to turn the hearings into a rally on behalf of a definition of "judicial restraint" that would have judges approve whatever items happen to be on the conservative agenda.

It's amazing how often conservative judges use the "original intention" of our Founders to conclude that Jefferson, Hamilton and Madison were simply card-carrying members of the American Conservative Union.

This time, Whitehouse told me he plans to focus on how conservative courts have limited the rights of plaintiffs to challenge corporations before juries by restricting the right to sue and on the evidence that can be brought into play.

"Corporations hate juries," Whitehouse said. "It's the one part of government you can't buy." He will link this argument with a challenge to the Supreme Court's appalling Citizens United decision, which gives corporations virtually unlimited rights to spend money to influence elections. Invoking the baseball umpire metaphor made popular by Roberts, Whitehouse observed that "corporations have a different strike zone in the Supreme Court than regular people."
I look forward to hearing Whitehouse and Franken's questions for Kagan, and to mocking Sessions'. But to be fair to the Repubs, I will say, it was kind of neat to see Scott Brown join John Kerry in introducing Kagan to the committee.
More Recent Articles