"MyDD" - 6 new articles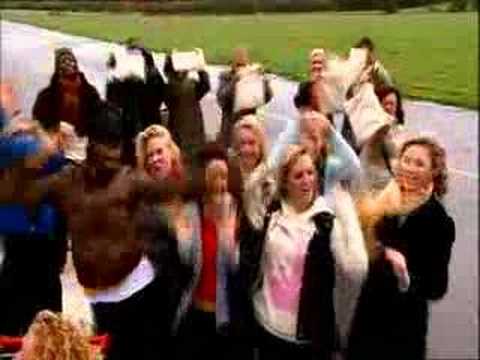 Tim Minchin is a British-born, Australian-raised singer/comedian. He recently achieved a certain notoriety with his opus dedicated to Pope Benedict XVI (warning explicit language) but Tim has been pushing the envelope for years on various social issues. Recently he even turned his barbs on Google over privacy issues. But of all his work, his anthem to canvas bags is my favorite. It's simply brilliant.
San Francisco's now three year-old ban on plastic bags in grocery stores has cut use by 5 million plastic bags per month with four other California cities enacting similar bans. Last month, the California Assembly approved AB 1998, which would require shoppers who don't bring their own bags to the store to purchase paper bags made of at least 40 percent recycled material or buy reusable totes. The statewide ban, which would go further than the San Francisco ban, would be the nation's first statewide ban. Some 19 billion plastic bags are consumed annually in California.
According to the bill's the sponsor, Assemblywoman Julia Brownley, a Democrat from Santa Monica, California spends $25 million annually to collect and bury a portion of them. China banned plastic bags in 2008 saving an estimated 37 million barrels of oil annually. In 2002, Bangladesh imposed an outright ban on all thinner plastic bags in the capital, Dhaka, after they were found to have choked the drainage system during devastating floods. The measure triggered a revival of the local jute bag industry. Other plastic bag bans have been enacted in places from Ireland to Australia, and the United Nations has called for the bans to go global. Here in the United States, North Carolina has banned plastic bags on its Outer Banks.
Some more background from the Christian Science Monitor:
"By passing AB 1998, Californians are signaling to the nation their commitment to wean themselves from a costly plastic and paper bag habit that is threatening marine life and spoiling the natural beauty of this state," Ms. Brownley said in a statement. "Single-use bags are major contributors to marine debris, which has injured or killed 267 species worldwide."

She calls the plastic bags "urban tumbleweed."

Environmental groups have enthusiastically welcomed the idea of a bag ban. "Clearly this is the right thing to do regarding the environment and ocean life," says Wade Crowfoot, a senior analyst for the Environmental Defense Fund (EDF). He notes the growth of the great pacific garbage patch, a vortex of plastic trash that many scientists suggest extends over a very wide area of ocean – with estimates ranging from an area the size of Texas to larger than the continental United States. "There is undeniable evidence that these plastic bags negatively impact ocean life because they don't break down. They hurt marine life," he says.

Mr. Crowfoot was an aide to San Francisco Mayor Gavin Newsom when the city became the nation's first to ban plastic bags in 2007. He said the ban resulted in the removal of 150 million bags a year – 160 per person – and that the sky-is-falling predictions by opponents, over cost and inconvenience, did not materialize. "There were minimal complaints once this got going," Crowfoot says.

"We are very happy about this development," concurs Darby Hoover, senior resource specialist for the Natural Resources Defense Council, adding that the California legislation could become a model for the nation. Although several cities already had such legislation and others were considering it, she and others point out that AB 1998 creates the kind of uniformity needed by chains with stores in more than one locale. "This offers a consistent, statewide approach so that everyone can know what to expect and [it] creates consistency for those businesses which span communities," she says.

The American Chemistry Council has come out against the measure in a statement:

"The last thing California consumers need right now is to have what amounts to a $1 billion tax added to their grocery bills," the group's senior director, Tim Shestek, said in a statement. He added, "It's astounding to think the Legislature is seriously considering creating a new $1 million bureaucracy to monitor how people choose to pack their groceries."
That's just nonsense. I've been carrying my canvas bags around for over a decade. If I have spent $25 USD on them over that time, I'd be surprised. They are washable, last for years and sturdier than paper or plastic.
When I first arrived in the United States, I remember watching the CBS Evening News with Walter Cronkite do a report over the enactment of a law prohibiting open containers for drivers in Texas. At that time, it was legal to drink alcohol while driving in 11 states and according to the report one could drive from New Mexico to Florida beer in one hand, steering wheel in the other. This report has stuck in my mind these now 30 plus years for the reaction of a woman when asked about the law which was then about to take effect. Beer in hand, cigarette in mouth, this tank topped graced woman offered the view that the enactment of this law marked the fact that America was becoming "a communist country." My reaction then was geez what a simpleton.
That was pretty much my reaction when I saw this little ditty composed and performed by former Saturday Night Live cast member Victoria Jackson: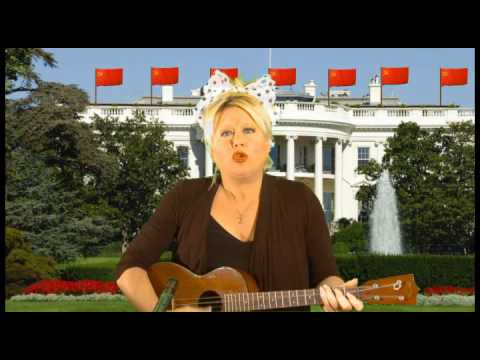 Unfortunately, the above isn't satire. She's serious. By her own self-admission, even her parents think she's crazy. But millions in the Tea Party movement beg to differ.
And my reaction to reading that a poll by James Carville run Democracy Corps (pdf) finds that 55 percent of likely voters believe that the word "socialist" describes the president either "well" or "very well" was did they just poll morons or we can now safely assume that most Americans just that ignorant. I have to ask how many of these people can actually define what socialism is or means.
Over at Salon, Steve Kornacki finds that these results are "actually not all that surprising" and that we shouldn't be "alarmed" by them.
The first thing to keep in mind is that we're talking about likely midterm voters, which means that the sample is skewed to include more Republican-friendly voters, who are more likely to turn out in November. This is what always happens in midterm elections: The out party's base is more motivated.

Of course, this only accounts for a few extra points. As the poll shows, even when the pool is broadened, the number of voters who describe their president as a socialist is quite high. But maybe this has always been the case? The right has been screaming about Obama's "socialism" since the summer of 2008 (at least) -- long before he was elected, long before he was sworn in, and long before he signed a single piece of legislation. In other words, the right reached its conclusion before there was any evidence. (This is the "thinking with my gut" mentality that Stephen Colbert likes to mock.)

I can't immediately recall or find any polling from the '08 campaign about the Obama/socialism question. But it seems entirely possible that, even during that campaign, around 40 percent of the electorate would have described him as a socialist. This isn't to say that they knew what the term meant (or even how to spell it); they just latched onto it because it meshed with the emotions that Obama and his supporters stirred in them. And now the number has jumped, with some voters from outside the hardened GOP base joining in the name-calling.
Or perhaps we just live amongst simpletons who have been failed by the educational system and who are exploited for political ends by a self-serving elite that preaches freedom couched in economic terms based on an erroneous mantra that lower taxes translate into greater wealth ever while condemning an ever larger percentage of Americans into perpetual poverty even as they enrich themselves. Frankly, I am alarmed by the stupidity which surrounds me.
If you were to ask me to pick LeBron James out of a line up, I could not do it. I know who he is but to be frank I have no clue what he looks like. I suspect, however, if I were to look up the word "narcissist" in the dictionary, I might then find his picture. My knowledge of LeBron James is rather limited. I know he played for the Cleveland Cavaliers, that he is considered a superstar, that he lacks a supporting cast in Cleveland and has thus failed to win an NBA championship even as his team won the most games during the 82 game NBA season. In reading today about the brou-ha-ha over his bolt to the Miami Heat, I learned that he also hails from Akron, Ohio. I'm still not even sure what position he plays. I'll take a stab and guess that given his size he is a power forward. And given occasional comments from the President, I'd say that Barack Obama is a fan and would have liked to have seen him in a Chicago Bulls uniform. I am not sure if they were in the bidding war though I understand the team I grew up rooting for the New York Knickerbockers were only because I read the New York Times daily. Other than LeBron James, I can name just two other current NBA players: Kobe Bryant and Pau Gasol of the Lakers. My knowledge is that limited.
It's been a while since I stopped caring about professional athletes and their outsized egos driven by their outsized pay cheques. I have no clue what LeBron James will earn for his talents but it is a number wholly inconsistent with the best interests of society. Mind you, many owners of sport teams hardly paragons of civic virtue. Caught between these forces, I have largely given up watching sports. It's become all about the money and that's not something I am interested in.
When I lived in New York, I became a die hard Mets fan. I can remember going to Shea and have the whole experience not cost more than $5.00 for a subway ride, an upper deck seat, hot dog and soda. The last time I went to a baseball game here in San Francisco was in 2005 and that experience cost me $90.00 to take three friends to the game. The tickets were free, a perk from working at Goldman Sachs (the firm bought season tickets mainly to entertain clients but unused tickets were made available to employees). The money spent was solely for a programme, food and a beer apiece. Had I had to pay for the tickets, the outing would have run into the hundreds of dollars. Not something I am interested in doing nor something I think many American families are capable of doing anymore. I suspect that for most Americans, sports is another thing they now do from the sidelines of a bar or their home watching the event on television.
I personally find it shameful the way LeBron James decided to so publicly humiliate his entire fan base in the Greater Cleveland area toying with their emotions and hosting an hour long "it's all about me" show on ESPN to announce his decision. It was as if their investment, their undying loyalty did not matter.
My initial reaction to the Arizona boycott was to roll my eyes. Harming the state's economy will punish the state's low-wage service workers, not its legislators. And since many of those folks probably don't vote anyway, a boycott does lots of harm with little good. But, when there's a chance to prevent something big and new from coming to town rather than harming the existing workers, that's not a bad idea, especially if that new thing is social rather than political. This diary from Restore Fairness alerted me to the fact that preventing next year's MLB All Star Game from coming to Phoenix isn't a pipe-dream after all:
A few weeks ago, New York Rep. Jose Serrano sent a letter to [MLB Commissioner] Bud Selig urging him to move the All-Star game from Arizona and to take an official stand against the law that many players feel is an affront to civil liberties and to the spirit of baseball, but got no response. Opponents of SB1070 and civil rights groups that are mobilizing support to 'move the game' held a protest outside the headquarters of MLB earlier today.
Congresspersons? Major protests? This just might work.
There are two ways you can contact Commissioner Selig's office. The first is to use the online form at MLB's website, but that requires you to use less than 500 characters - not even five whole Tweets. So I mailed him an old-fashioned letter with a stamp this morning. Here's what I said:
The Office of the Commissioner of Baseball
Allan H. (Bud) Selig, Commissioner
245 Park Avenue, 31st Floor
New York, NY 10167

Dear Commissioner Selig,

My name is Nathan Empsall, and I currently reside in northern Idaho. I may soon move to the East Coast. If I do, I will attend at least half a dozen games at Nationals Stadium per year with trips north to Fenway. If I remain in Idaho, the occasional quick trip to Seattle for Mariners games is likely. I also plan to continue renewing my dues-paying membership in Red Sox Nation each year.

That is, unless MLB moves ahead as planned with next year's All Star Game in Phoenix, Arizona. My grandparents live near Phoenix and the gorgeous state is dear to my heart, but its legislature's and Governor's current bout of racial intolerance is unacceptable. Please stand up for your hundreds of minority players and let Governor Brewer know that if Arizona does not repeal its unconstitutional immigration law, you will move the game to another state. If you do not, MLB will not get a dime of my money until the law is repealed.

Thank you, Mr. Commissioner.

Sincerely,
Nathan Empsall

P.S. I wouldn't mind a repeal of the DH rule either, but I can be reasonable.
Even when ID-01 is in Democratic hands, Repubs still know how to steal the show. Two inane stories the past couple weeks. First, at their state convention, the party voted to enshrine repealing the 17th Amendment (direct election of senators) into their party platform, as well as demand that all Repub candidates sign a party loyalty oath. Second, the Bonner County Republican Party is outraged, OUTRAGED! that their county's fair has chosen "Fiesta" as this year's theme. This is America and we speak American, gulldarnit!
Let's think about that party platform for a second: signing a loyalty oath to support repeal of the 17th Amendment. That means that if you're pro-life, think Obama is a socialist, want to get rid of social security and the income tax, and can't wait to drill baby drill but also think that people should have their right to elect their own representatives, then you are not right-wing enough for the Idaho Repub Party. By the way, that 17th Amendment? It was originally co-sponsored and introduced by an Idaho Republican in 1911, Senator William Borah.
From the Idaho Democratic Party:
It is now clear that the "new" Idaho Republican Party is interested not in governing but in ruling our state and its people...

Some of these extremist proposals included disbanding all Idaho public schools, creating a state militia, forbidding closure of poorly run publicly-funded charter schools that are drowning in red ink, and rejecting school-based vaccination clinics (vaccinations were called "unnecessary drugging of our children").

"The Idaho Democratic Party welcomes all well-intentioned voters to join us in finding solutions to the problems this state now faces. We embrace a wide range of views and voters. At the same time, the Idaho Republican Party is quickly moving to the extreme right, far away from its traditional, moderate center," stated [Democratic Chairman Keith] Roark.
To Rep. Mike Simpson (R-ID)'s credit, he refuses to sign the loyalty oath.
But that's not even half as crazy as one of the county parties. Just north of my home in Kootenai County, Repubs are furious that a Spanish word – "fiesta" was chosen (way back in January) as the theme for this year's Bonner County Fair. In protest, they have declared that the theme of their booth will be "celebrate," and they have written to Arizona Governor Jan Brewer to ask if she has any Arizona license plates she could spare for them to decorate their booth.
The Twin Falls Times-News titled their responding editorial, "A bigot is a bigot, in any language" and said that Repubs should "avoid insulting 10 percent of your political constituency." But my favorite line from this whole affair comes from Fair Board Chairman Tim Cary, who asked of the food court, "Are we supposed to change the name of a burrito to something in English?"
Small wonder that CQ just upgraded ID-01, once the national Repubs' top target, from "toss-up" to 'leans Dem."
Update 3:49 EDT: Per Boise Weekly, the Bonner County Democrats have responded to the fiesta flap. Chairwoman Laura Bry says they will have donkey piñatas at their booth.
I should also point out that Sarah Palin was born in Bonner County.
Judge Joseph Tauro in the Federal District Court in Massachusetts struck down Section 3 of the Clinton-era Defense of Marriage Act (DOMA) that defines marriage as a union exclusively between a man and a woman. Section 3 of DOMA had required that marriage, for purposes of federal benefits programs, must be defined as the union of one man and one woman, so that same sex marriages cannot take advantage of any federal benefits programs even when state laws allowed same sex marriages. US District Judge Joseph Tauro ruled in favor of gay couples' rights in two separate challenges to the 1996 law. The rulings apply only to Massachusetts but could have broader implications if Judge Tauro's rulings are upheld on appeal.
The Boston-based group Gay and Lesbian Advocates and Defenders had, in March 2009, brought one of two suits challenging the law, on behalf of seven married same-sex couples and three widowers from Massachusetts who contended that it violated their federal constitutional right to equal protection. A second challenge to the law had been brought forth by Massachusetts Attorney General Martha Coakley. The state had argued the law denied benefits such as Medicaid to gay married couples in Massachusetts, where same-sex unions have been legal since 2004. Judge Tauro agreed and said the Section 3 of DOMA forces Massachusetts to discriminate against its own citizens in order to be eligible for federal funding in federal-state partnerships. The judge further ruled that DOMA violates the Constitutional right of married same-sex couples to equal protection under the law and upends the Federal government's long history of allowing states to set their own marriage laws.
More from the New York Times and the Boston Globe.
More Recent Articles