---

Edge ask 159 thinkers for their answers. Daniel Kahneman:
Focusing Illusion

Daniel Kahneman

Eugene Higgins Professor of Psychology...

"Nothing In Life Is As Important As You Think It Is, While You Are Thinking About It"

Education is an important determinant of income — one of the...

Archon Fung in the Boston Review:
Winner-Take-All Politics is an important book that comes at a crucial moment in the political history of the United States. Other than the usual outrage at our incumbent politicians, there has been a deafening silence in our broader political discourse, and...

We take it for granted, then, that Siamese twins would separate if they could choose, especially now that 21st-century medical advances make it possible. In a 2000 BBC documentary, South African surgeon Heinz Röde — a leading specialist in the division of conjoined twins — summed up...

It is 2 May, my twelfth full day in Misurata, and I'll start with a man I met at a private clinic that had been turned into the city's main trauma hos­pital. The uprising against Muammar Gaddafi was two months old. Loyalist forces surrounded Misurata and controlled parts of the city...

Shadi Hamid in The Cairo Review: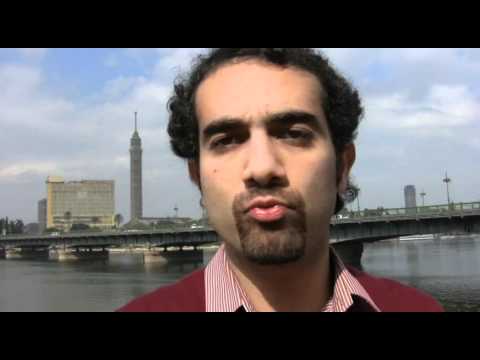 It always seemed as if Arab countries were 'on the brink.' It turns out that they were. And those who assured us that Arab autocracies would last for decades, if not longer, were wrong. In the wake of the Tunisian and Egyptian revolutions,...

Anjum Altaf in The South Asian Idea:
The thought of any connection between Osama bin Laden and Gandhi would not have occurred to me were it not for a remark in the much talked about biography of the latter by Joseph Lelyveld. At one point in the book, am I told, Lelyveld writes that "it...

Like the foghorn that's all lung,
the wind chime that's all percussion,   
like the wind itself, that's merely air   
in a terrible fret, without so much   
as a finger to articulate
what ails it, the aeolian
syrinx, that reed
in the throat of a bird,

From The Independent:
This week in the magazine, Malcolm Gladwell writes about the creation of the computer mouse. As the creation story goes, Steve Jobs got the idea for the modern mouse after visiting Xerox PARC in 1979. Within a few days, he met with Dean Hovey, who was one of the founders...

From Guardian:
Francis Fukuyama will always be best known for one cosmic soundbite – "The End of History". This has given him an undeserved reputation as a political optimist, the man who believes that everything will turn out all right for democracy if we just let history run its course....

More Recent Articles