I've been asked to write about simplifying my life, and ways that I reduce stress. This is a heated subject for me – because it seems like there's always something to stress about. Whether it's cancer – or bills – or staying on top of homework, some days it feels like all I do is stress. I thought this was a really interesting subject, because it so applies to me these days. I sat down and thought to myself – what do I do to relieve stress?
Gardening.
My husband and I finally bought our first home almost 2 years ago now. In the home we rented for nearly 8 years, I never once was interested in gardening, or making the outside of the home more appealling, because it wasn't my home! When we bought this house – all of a sudden I wanted to work in the yard, get my hands dirty, plant something – and watch it grow! I planted two gorgeous English rose plants in front of my house, and it was so fulfilling and rewarding. Being outside and working in the yard is such a stress reliever for me. And watching the flowers bloom all summer long – and into the fall – was very rewarding!
Get out and get active!
Being an Oregonian, we are so blessed with so many things to do year round. We have Mt. Hood and the beach within two ours of our home in opposite directions. I love being outdoors, and getting some fresh air! I think this is probably my #1 stress reliever. Being outside, being active, being with my family enjoying so many of the attractions Oregon has to offer. All I have to do is spend a day at the beach, and it's like someone's completely re-wound my clock. Now, if only we could do something about this rain!
Travel
I was so fortunate this year to get out to both New York City (Brooklyn Bridge above… I didn't take the picture, but you can see more of this series HERE) and Los Angeles. Travelling could get veeeeeeeeeeeeeery addicting. Being able to escape for a couple days is unlike anything else, in my opinion. I was able to go to the top of the Empire State Building – and ride my bike down Venice Beach boardwalk. And you don't have to go far, either! I love nothing more than to travel in my own home state! Pick a place – make a plan! If you're like me, you love camping…. that's a great way to travel cheap and have so much fun!
Sprint is the only national carrier that has truly Unlimited data for all phones while on the Sprint network with the Everything Data plan. No throttling, no metering, and no overages. Plus you get Unlimited text and calling to any mobile. It's the simple plan that allows you to use data on your phone the way it should be used. Visit http://bit.ly/xK6WDo
"Disclosure: Compensation was provided by Sprint via Glam Media. The opinions expressed herein are those of the author and are not indicative of the opinions or positions of Sprint."

According to Charlize Theron, best male member goes to Michael Fassbender!
The actress jokingly saluted her 'Prometheus' costar's member on Saturday during the Human Rights Campaign gala in Los Angeles. She was honored with the Ally For Equality award.
"Your penis was a revelation. I'm available to work with it any time," the new mom, 36. Charlize is referring, of course, to his full-frontal nude scenes in 'Shame'.
"I have to say that I was truly impressed that you chose to play it big," she joked to Fassbender, 34. "Most other actors would have gone small, trust me. I know because I've worked with them."
Fassbender's manhood has been a popular subject ever since Shame was released. George Clooney even made an off-color joke about it in his Golden Globes acceptance speech after winning best actor, for which Fassbender was also nominated. Clooney thanked Fassbender "for taking over the frontal nudity responsibility that I had," then wisecracked that the Shame star could play golf "with your hands behind your back."
Have you seen 'Shame' yet? It's intense, and it's definitely NOT for everyone, but I really liked it. It comes out on DVD some time this month!
Here are some new pictures of Charlize and Michael at WonderCon, promoting their new movie 'Prometheus'. Check out the NEW, awesome and amazing trailer below!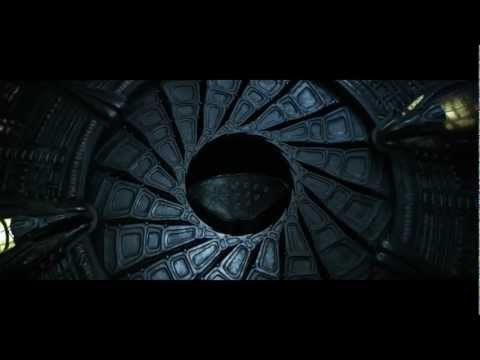 Source, Photos: Fame/Flynet

Lady Gaga announces she's going into hiding…find out why! DListed
'Jersey Shore' not getting canceled after all! Click to see what MTV's planning! Too Fab.
Pregnant Snooki wears a bikini! Superficial
See the original '21 Jump Street' cast – THEN & NOW! Too Fab

Lindsay Lohan puts herself under house arrest! Superficial
PICS: Carmen Electra's oral fixation! Hollywood Tuna
PICS: Leonardo DiCaprio, Kate Hudson, Naomi Campbell and more at a huge beach St. Patty's bash! Popsugar
Joshua Jackson grabs his crotch on the red carpet! ASL
Jason Russell (KONY 2012 creator) was just dehydrated during breakdown…according to his wife. Celebitchy
Jon Hamm says he's not as sexy as Brad Pitt. INO
Ali Landry's daughter is so stinking cute! Celeb Baby Scoop

Bethenny Frankel is open and outspoken, but you've probably never seen her like this! Earlier today Bethenny sat down with iVillage Chief Correspondent Kelly Wallace and talked about her push-up incident and why she's happy she took her husband's advice.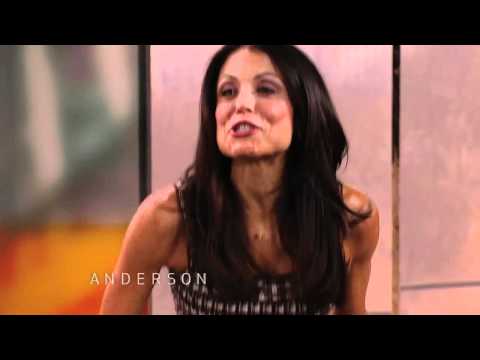 Regarding her wardrobe malfunction on Anderson Cooper:
"I just had no idea that doing a push-up would turn into such a YouTube and web phenomenon, I mean this is crazy, I am so happy that I had underwear that were nice because I have had these sort of nude colored, they call it commando panties that are just kind of, just boring, they are not that interesting. And my husband hates them and he was like you need to get interesting, sexy panties, so last week I bought colorful panties. And I happened to by the grace of God be wearing the same colored panties as my shoes. I mean the odds of that are the odds of my dress flying over my head doing push-ups actually."
What did her husband have to say?
"He said can you imagine those other, the nude colored panties being on TV… The problem is that this is such a misrepresentation of me because it makes me look like someone who matches my panties to my shoes. "

"I love that I am being made to be this fancy, you know fashionista when it comes to the undergarments and I'm not but I'll take it… "

"I don't know. I just think it's funny. It's ridiculous. It's just something that would only happen to me. That's the one thing that everyone who knows me says."
How did it happen in the first place?
"He was talking about things that I've been known to do and I have been known to do a push-up in a tight cocktail dress at a party. And when he said, do you want to, do you want to go, instead of like just kneeling down and doing it which seemed awkward, I kind of went from up to down, there was like a momentum there and it flew… So instead, I was like boom… And I was like, 'Oh yeah."
At least she has a nice butt: 
"I appreciate it but anybody would be a little taken aback. I mean, wear nice panties. I always will. I did today… (About her previous panties?) Well they were nice, they weren't bad, they just weren't interesting and now I'm wearing colorful cute panties."
PICS: Reality star Bethenny Frankel and husband Jason Hoppy spotted out and about with their daughter Bryn in New York City (Fame/Flynet)

Oprah's new network is taking a beating over the last couple days, and who know's what's coming next!
Friday it was announced that Oprah was cancelling Rosie O'Donnell's talk show because of poor ratings. According to Radar Online, one former staffer said of the show "It was such a f**king hellhole!"
Oprah called Rosie herself to let her down easy, and "it was a very strained conversation, obviously," according to a source close to the situation. "Oprah wanted to handle the announcement of the cancellation in a professional and dignified manner. Rosie thanked Oprah for the opportunity and ended the conversation very abruptly. OWN's public relations team and Rosie's publicist handled the language in the press release. Rosie didn't like the initial language of the press release because she felt that it placed sole responsibility of the failure of the show on her. Oprah didn't need to get Rosie's input or approval for the press release, but she was trying to be gracious. Up until the moment that the press release was sent out, Rosie wanted changes made, but Oprah instructed the release to go out, because it needed to go out, and she was just over the drama," the source added.
Oprah released a statement on the canceling of Rosie's show: "I thank Rosie from the bottom of my heart for joining me on this journey. She has been an incredible partner, working to deliver the best possible show every single day. As I have learned in the last 15 months, a new network launch is always a challenge and ratings grow over time as you continue to gather an audience. I'm grateful to Rosie and the dedicated Rosie Show team for giving it their all."
Leave it to Donald Trump (who has never had anything nice to say about Rosie) to dance on her grave.
Trump went on Twitter this morning and wrote, "Rosie O'Donnell has failed again. Her ratings were abysmal and Oprah cancelled her on Friday night."

He added: "When will media executives learn that Rosie just hasn't got it. "

Of course, Trump has been bashing Rosie for years … claiming she was a "pig" and a "loser" after she called him a "snake-oil salesman."

As for Rosie … we're told her opinion of the staff was clear — The writers couldn't write, the producers couldn't produce, the stage manager couldn't manage, and the director couldn't direct.

Mind you, most of these people were seasoned vets who worked on that little show called "Oprah."

We're told Rosie's tantrums were predictable and regular. The one word several high level staffers used to describe R.O. is "bully."

Our sources connected with the show tell us the staff hated Ro … and the consensus is it was the worst experience they ever had on TV.
And Rosie wasn't OWN's only casualty. TMZ is reporting that Oprah slashed the jobs of 15 people at her network today, including two top executives. [UPDATE: The Hollywood Reporter is saying the number is double that. They're reporting Oprah's network fired 30 people.]
Sources connected to OWN tell us … people from at least 3 departments were let go … including the creative services dept., integrated marketing and promo scheduling.

We're told one of the casualties was the head of the creative services department.

One source tells us the group included people with years of experience in the industry as well as newcomers.

The timing is interesting … considering O just cancelled Rosie O'Donnell's show. OWN has been struggling with low ratings since its launch.

One source tells us, "It's like a ghost town over there."
It sure seems to me like Oprah just got greedy. She had one of the highest rated (if not THE highest rated) shows on daytime TV, was making a bazillion dollars, but chose to leave so she could start her OWN network. Looks like that's not working out too well for her!

Photos: Fame/Flynet

Photos: Fame/Flynet