I could have gone all day without seeing this. DListed
'Modern Family' actress undergoes a kidney transplant! Too Fab
Khloe Kardashian: "I'm pretty damn hot, if you ask me." Make Her Up
Mena Suvari's loser of an ex-husband is going after spousal support + Mena in a bikini! Superficial
I don't know how it's possible, but Gavin Rossdale just gets hotter. ASL
Linda Hogan is splitting from her second husband – you know, the kid. DListed
Win a $750 Summer Beauty Survival Kit!!! Too Fab
Kim Kardashian will do "whatever she can" to buddy up to Beyonce. Superficial
A pregnant Sarah Michelle Gellar steps out with hubby Freddie Prinze Jr., and their daughter! ASL
Hank Basket Jr. steps out with his son (that's some serious hair!). Celeb Baby Scoop
Gwyneth Paltrow spotted at Heathrow airport! INO
William Levy's pickup move involves showing women videos of himself having sex…with other women. Celebitchy
Check out ABC's new fall schedule! Popbytes
Jennifer Aniston's new Smartwater ads have just been released!
It was about a year ago exactly that she released her previous ads. She was much less….clothed in those ads (see them here). In these new pictures, the 43-year-old looks absolutely beautiful!
Besides posing in Glaceau's ad campaign,:
Jennifer has been keeping a relatively low profile of late, having just splashed out on a Bel Air mansion with boyfriend Justin Theroux for a mere $21 million.

At the time, Brad Pitt's former wife told Australia's The Kyle And Jackie O Show: 'We tried New York, but it felt like I was in a fishbowl. It was a little rough with the paparazzi.'

Having lived there since she was a child, Jennifer added: 'It didn't feel like the New York I knew.'

It seems the Horrible Bosses star is really moving on, even sending flowers to her ex-husband after the Fight Club heartthrob announced his engagement to Angelina Jolie.

Jennifer reportedly sent a $800 bouquet, with a friend telling The Sun: 'Finally it looks like the past is firmly in the past.'
Jennifer Lopez and Cameron Diaz of "What to Expect When You're Expecting" will appear on  "The Ellen DeGeneres Show" this afternoon. Jennifer and Cameron clear up the rumors that they didn't get along on set. Plus, Ellen asks Jennifer if she will return to "American Idol." And, Jennifer sets the record straight about her feelings on adoption and having depression after having her babies.
Jennifer on Cameron on getting along…
Cameron: They made (rumors) up about us on this movie. The fact that we wouldn't talk to each other and there were all these cat fights…

Jennifer: I was like, I haven't even seen her yet…give us a chance to get in the room…

Ellen: …That's what I was going to say, there were all these rumors that you didn't get along.

Cameron: It's always like that. They want woman to be cat fighting. We live in such a misogynistic, chauvinistic, especially the media it self.. Alwayspinning woman against one another..

Ellen: They don't say that about men.

Cameron: It's like sword fighting. Doesn't happen.
Tune in today to watch the interview!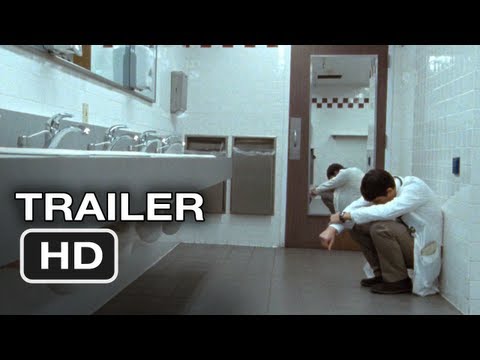 Here's our first look at 'The Good Doctor', starring Orlando Bloom! The movie follows the plot line of Dr. Martin Blake (Bloom) who has spent his life looking for respect as he meets an 18-year-old patient named Diane who suffers from a kidney infection. However, when her health starts improving Martin fears losing her so he begins tampering with her treatment, which keeps the woman sick and in the hospital close under his watchful eye.

Also starring Rob Morrow, Troy Garity, Taraji P. Henson and Michael Pena, "The Good Doctor" will be available on iTunes on July 27th and will have it's theatrical release on on August 31st.
Looks great!