This week's sponsor of Free Stuff Fridays is Bob Kellemen of RPM Ministries. Bob is a biblical counselor who has written 5 books and who writes for Discerning Reader, Gospel Coalition, and other ministries.
Bob is giving away 5 prizes. There will be 2 packages that contain Soul Physicians and Spiritual Friends (which together retail for $80). There will be 3 prizes each containing 3 books that together retail at $55.00: God's Healing for Life's Losses, Sacred Friendships, and Beyond the Suffering. Here is some information about the books:
Soul Physicians: A Theology of Soul Care and Spiritual Direction - The Remedy to Secular Psychology: Everyone talks about biblical counseling but what makes biblical counseling truly biblical? Soul Physicians equips readers to change lives with Christ's changeless truth by speaking the truth in love. It explores biblical answers to life's seven ultimate questions. Discover how to understand people, diagnose problems, and describe solutions-biblically.
Spiritual Friends: A Methodology of Soul Care and Spiritual Direction - Everyone talks about doing biblical counseling, but what does it look like in real life? Spiritual Friends equips readers to develop twenty-two biblical counseling skills. With 1000s of illustrative interactions and 100s of skill-building exercises, it's a biblically relevant training manual and a relationally practical workbook for relating God's truth to human relationships.
God's Healing for Life's Losses: How to Find Hope When You're Hurting - Are you ready for real, raw, honest, and hopeful conversation about suffering, loss, and grief—from a Christ-centered perspective? When life's losses invade your world, learn how to face suffering face-to-face with God.
Beyond the Suffering: Embracing the Legacy of African American Soul Care and Spiritual Direction - If you love stories of victory snatch from the jaws of defeat; if you have a passion for multi-cultural ministry; and if you want to learn life lessons from the legacy of the heroes of the Black Church, then Beyond the Suffering is the book of choice. Through 100s of first-person narratives of remarkable men and women, readers learn how to move beyond suffering to the place of Christ's healing hope.
Sacred Friendships: Celebrating the Legacy of Women Heroes of the Faith - Celebrate the incredible stories of over fifty amazing Christian women. Sacred Friendships gives voice to the voiceless as it narrates how godly Christian women have provided soul care and spiritual direction for the past 2,000 years.
Giveaway Rules: You may only enter the draw once. Simply fill out your name and email address to enter the draw. As soon as the winners have been chosen, all names and addresses will be immediately and permanently erased. Winners will be notified by email. The giveaway closes Saturday at noon.

•
Email to a friend
•
Article Search
•
View comments
•

•
I took my van in to the mechanic to have the rear wiper fixed (the whole arm had sheered off). On the way there I realized I was only a few kilometers away from needing an oil change, so figured I'd get that done as well. And now the mechanic calls to tell me that a ball joint is very nearly shot. And then that the ball joints aren't sold separately but only attached to an arm or something like that, which means they cost a lot more. My morning is suddenly getting really expensive. And it's not even 8:30 yet. It's good thing this mechanic is a friend of mine…
Revolutions and Resolutions - This is a moving article from Delorenzo Flyer, a missionary with Africa Inland Mission. He writes about the genocide there and says "There are a million individual stories that define these tragedies - lost in the history books when they are written, but vastly more meaningful to actual history. A pastor in one of our partner churches in Torit shared part of his story with me in December."
Banished Words - Here's a 2011 list of words and phrases that ought to be banished because of overuse (or sheer stupidity, I suppose). Examples include "epic," "fail," "live life to the fullest."
Are We Too Obsessed with Facebook? - The answer it seems, is yes, as this infographic clearly illustrates. For example, a study shows that 48% of 18 to 34 year-olds checks Facebook as soon as they wake up. Obsession? Sure sounds like it.
Sexual Detox - Christian Book Notes has a kind review of Sexual Detox. "If you are going to purchase one book on sexual immorality to give to a young man, I would recommend giving them Sexual Detox. It is short and will keep the reader's attention."
NYC Pregnancies - This is almost too awful to believe: just about 40% of pregnancies in New York City result in an abortion.
Adopt Rinah - This is a fantastic little video:
Football Miss(es) of the Year - Just a little something to brighten your morning: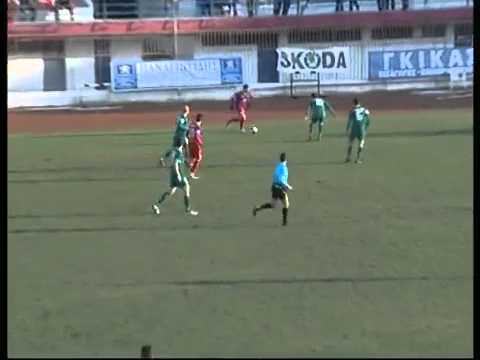 If I have observed anything by experience it is this: a man may take the measure of his growth and decay in grace according to his thoughts and meditations upon the person of Christ, and the glory of Christ's kingdom, and of his love. —John Owen

•
Email to a friend
•
Article Search
•
View comments
•

•