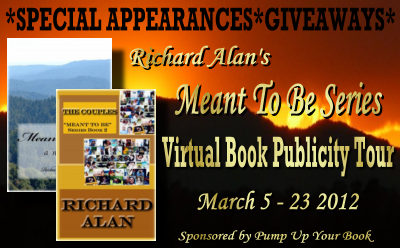 ______________________________________________________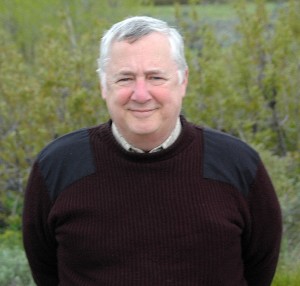 Richard Alan lives in the beautiful Pacific Northwest with his wife, Carolynn. They are the proud parents of three wonderful adult sons.He is a Vietnam combat and 101st Airborne Division veteran.
After an education in mathematics, a 17 year career in manufacturing engineering and a 22 year career in software engineering, he has started a career as an author. Richard writes novels about people trying to find their life-partner, soul-mate, the person they are meant to be with for life. His first two books, Meant to Be and The Couples, are available on his website and most online retailers.
Richard's other interests range from mathematical analysis and photography to anything with an engine. His current projects include writing the third (Finding Each Other) and fourth novels in the "Meant to Be" series, and discovering the properties of functions of p-adic numbers. Having completed a potting bench for his lifepartner, Carolynn, he is busy driving her to watch salmon runs, visit National Parks, and anywhere that provides an opportunity to view her avian friends.
His latest books in the Meant to Be Series are Meant to Be and The Couples.
You can visit Richard Alan's website, VILLAGE DRUMMER FICTION at www.villagedrummerfiction.com.
CONNECT WITH RICHARD:
Website | Blog | Twitter | Facebook | Amazon Kindle Store (Meant to Be) | CreateSpace (Meant to Be) | Amazon Kindle Store (The Couples) | CreateSpace (The Couples)

ABOUT THE MEANT TO BE SERIES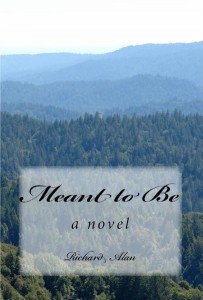 When four years old Meyer and five years old Joan met in the children's room of the local library, they had no idea the two of them would be spending a lifetime together. Their friendship took off slowly due to their age difference. Joan did not want to bother with someone who wasnot old enough to be entering kindergarten.They reconnected a few years later when Meyer's family moved from Iowa to the Seattle area, where Joan's family had moved the year before.
Joan and Meyer remain friends throughout their high school years until Meyer left for Viet Nam and Joan's family experienced a tragedy that impacted Joan's view of friends and family.
The interactions of three generations of friends and family helped them reconnect so that they couldcelebrate the good times and get through the difficult and tragic timesas loving partners.
"Interwoven into this engaging tale are the lives of various members of Meyer and Joan`s families, as well as some of their friends, that have likewise experienced this feeling of Bashert(meant to be) -something that none can exactly put their fingers on as to why it happens, but they just know that it must be some divine intervention influencing their fate." Norm Goldman, Bookpleasure.com review.
Meant to Be is a new novel about relationships, love, and life, from author, Richard Alan.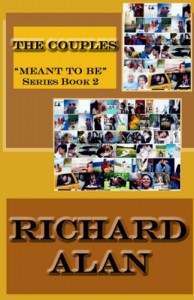 Acclaimed author of Meant to Be, Richard Alan, once again enchants us with characters that we really want to know. You will laugh, cry, and love with them as you seek the answers to the relationship questions posed by this talented author.
Will a tough techy lady be able to find love with a man who is still mourning his deceased fiancée?
Will an intellectually snobbish genius learn that there is more to the truck mechanic than meets the eye?
Can a nerd and a party girl find happiness together?
Can a teenage boy musician get past his unrequited love to learn to love a ranch girl instead?
Will a troubled rape victim be able to have a normal relationship with a man?
The Couples is about people who may belong together and how the world around them helps them, or sometimes defeats them in their search for a life partner. It follows the lives of couples,their friends, and their support systems,as they explore their relationships.
The Couples is Richard Alan's second novel in the "Meant to Be" series. It continues to explore relationships, love, and life.
PUYB: Thank you for this interview, Richard.  Which part of your first book, Meant to Be, was the hardest to write?
Richard: The teen suicide.
PUYB: Does your book have an underlying message that readers should know about?
Richard: A good relationship is worth struggling to build.
PUYB: Do you remember when the writing bug hit?
Richard: Definitely.  I was looking at a new Corvette in 1962.  I wanted to drive cross-country with Susan X.  When I talked with her I realized the only way we would be taking a cross-country trip was if I wrote it in a story.
PUYB: Besides books, what else do you write?
Richard: Blogs, eMails, birthday letters, letters to government officials.
PUYB: Do you write for publications?
Richard: Yes, my own on Wordpress.  villagedrummerfiction.wordpress.com/
PUYB: Do you have a writing tip you'd like to share?
Richard: Never, never quit.  If you have a dream to be a famous writer, do your best
PUYB: Where's your favorite place to write at home?
Richard: In my home office surrounded by my math and science library.
PUYB: What do you do to get away from it all?
Richard: Writing is what I do to get away from it all.  Writing is my passion, my full-time job, the activity I engage in when vacationing.  I only wish I could write and drive at the same time.
PUYB: What was the first thing you did as far as promoting your book?
Richard: The first thing I did was arrange a book signing at local bookstore.  I used e-mail and Facebook to advertise and I provided a poster to the book store.  They also had their own advertising.
PUYB: Are you familiar with the social networks and do you actively participate?
Richard: Yes.  I have a blog villagedrummerfiction.wordpress.com, a Twitter account twitter.com/VillageDrummerF, a website villagedrummerfiction.com, and a Facebook page facebook.com/The.Village.Drummer.  I am active on all of these.  I've met a lot of wonderful people who are very generous with their time and assistance.
PUYB: What is the most frustrating part of being an author?
Richard: Figuring out how to become known so more people will buy my books.
PUYB: What is the most rewarding?
Richard: Everything.  If it wasn't I wouldn't be doing this.  The writing is just flowing and I feel great doing it.
PUYB: If you had one wish, what would that be?
Richard: World peace – oh, wait; this is not a beauty contest.  Really, it would be to earn enough surplus money to donate to medical research.
PUYB: If you could be anywhere in the world other than where you are right now, where would that place be?
Richard: Sailing the Windward Islands of the Caribbean.
PUYB: Your book has just been awarded a Pulitzer.  Who would you thank?
Richard: The Pulitzer committee, my readers, and my wife for supporting my writing career.
PUYB: Thank you so much for this interview, Richard.  Do you have any final words?
Richard: Thank you for this opportunity to talk to you and share my views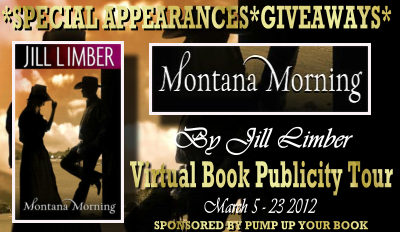 ____________________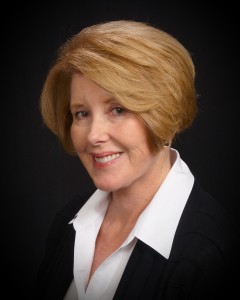 A multi-published author and former RWA President, Jill Limber's latest books are Montana Morning, A Heart That Dares and The Right Track. As a child, some of Jill's tales got her in trouble, but now she gets paid for them. Residing in San Diego with her husband and a trio of dogs and one very ancient cat, Jill's favorite pastime is to gather friends and family for good food, conversation and plenty of laughter.
You can visit her website at www.JillLimber.com.
About Montana Morning
In the Montana Territory town of Dennison, the law allows a woman to save a man from hanging if she agrees to marry him. Battered and nearly unconscious with a noose around his neck, Katherine Holman decides Wes Merrick is perfect husband material. Under the terms of her father's will, due to a youthful indiscretion, she must be married to inherit. She expects her 'husband' to leave as soon as the deed is in her name. She wasn't prepared for the fact that the man she has chosen turns out to be an honorable sort who decides to stick around and hold up his end of the bargain.
Thank you for this interview, Jill. Can you tell us how long you've been writing and how your journey led to writing your latest book, Montana Morning?
I've been a writer for over twenty years. I have always loved reading historical romance, and so the genre had great appeal for me. Montana Morning is a story of a marriage of convenience, with a bit of a twist. I think this type of story is best told in a historical setting.
How did you come up with the idea for your title?

My first choice of titles when I start a book is always a working title to name a file, and it usually is the heroine's first name. Somewhere along the line a suitable title usually presents itself. There is a scene in the book actually brought up the title, Montana Morning.
We all know that publishers can't do all of the publicity and that some lies on the author. What has your publisher done so far to publicize the book and what have you done?
I'm doing a blog tour and using social media. I'm just about to start a class on using social media to publicize Montana Morning. It is a whole new world for me, and I look forward to gaining some expertise.
Open to a random page in your book. Can you tell us what is happening?
Wes and Katherine are driving into town for the first time since she claimed him off the gallows and married him. He was only semi-conscious at the time, and he doesn't remember what happened, only what she's told him. He draws the horses to a stop on a rise above the town and sees the scaffold where he was nearly hung and realizes how much courage she had to do what she did, and how much he owes her.
Do you plan subsequent books?
I am nearing the end of my next book, also a historical romance, entitled The Ungovernable Governess.
What is the one thing you learned about your book after it was published?
How hard it was to sell the next one!
What is your most favorite time of the day or night to write?
I'm definitely a morning person. I pretty much run out of 'creative steam' by noontime, so I'm an early riser. I do my fiction writing first, then in the afternoon I work on publicity and the business of writing.
What is usually better – the book or the movie?
The book. The imagination you use while reading is always better than the presentation on the screen. With a book you feel like you are right in the story with the characters, with a movie you are simply a watcher.
You're about to write your next book. What did you learn from your previous book to help you write your next book?
To write faster, and do a rough draft start to finish before tweaking the plot. I have found too much fiddling with the story until the full book is written messes with the pacing of the book. I find that I get to know the characters as I go along, and generally the first few chapters need to be changed by the time I go in for a rewrite, so it is a waste of time to polish the beginning when it will most probably change or not even be used.
Finally, what's your best tip you can give to writers who want to be published?
When an idea hits you, play with it. Let it simmer until it takes on some form and substance. Then sit yourself down and get the book written. Then rewrite, several times, until you have the best story you can craft. Then polish it until it shines. You have to put your heart and soul into it.
Thank you for your interview, Jill. Do you have any final words?
Lots of people say they want to write, or that they have ideas for books. The hard part is setting yourself down and committing to finish the book. It takes a great deal of discipline and drive to write an entire manuscript and I admire anyone who can do it.


We're tying up April tours and wanted to put out one last call if anyone wanted a chance to review these books before the deadline of March 20.  If you don't have time for a review and would like to send an interview, have the author write a guest post for you, or post a pre-formatted spotlight with a book giveaway, that's great, too!
Please leave a comment below or email Dorothy at thewriterslife (at) gmail.com if you are interested.  Thank you!
______________________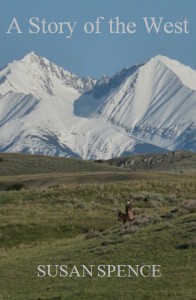 Susan Spence will be touring April 2 – May 25 2012 with her historical fiction novel, A Story of the West.
Matt Daly's eyes narrowed as he faced the stranger in front of him. "I know I don't have a quarrel with you because I don't know you," he growled.
"But I know you," the menacing outlaw sneered back, clearly ready to use the Colt revolver hanging from his hip.
Only a few years earlier Matt and his father had trailed a herd of longhorns north from Texas into Montana Territory. Upon arriving, they decided to stay and raise cattle on the fertile grasslands.
Shortly after the Northern Pacific rail line was completed and it became easier for people to head west. Lavina Lavold stepped off the train in Miles City with her family and immediately caught Matt's eye. When they fall in love, Matt's life seems perfect.
There are unscrupulous men, however, determined to build cattle empires. A ruthless neighbor decides he wants the Daly's claim, and he will stop at nothing to acquire their ranch. Since the entire area is undeeded land, it is up for grabs and there is no law on the rough frontier to prevent a range war. When Matt refuses to back down, his life takes a dangerous turn.
Forced to abandon his family, his travels take him down a long road of misery. An encounter with an Indian medicine man helps him to regain his sense of self, but not until after he gives in to his desperation.
A Story of the West depicts life during the open range ranching days of the Wild West. Besides plenty of action, I have added a women's perspective to settling the American West. I researched the era to ensure historical accuracy and have written an accurate portrayal of life during this time, as well as an exciting read.
6 spots left
______________________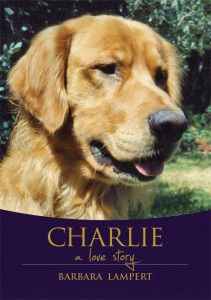 Barbara Lampert will be touring March 5 – April 20 with her dog memoir, Charlie: A Love Story.
Charlie: A Love Story tells of the beautiful love between Charlie, a Golden Retriever, and his best friend Barbara. When Charlie turned eleven and started having some health problems, a gardening journal Barbara was keeping quickly became mostly about Charlie. So his story is told in journal form while it is taking place. And because it was not meant for publication, it is an intimate look at an incredible connection between a canine and a human. And the story of that connection is told by Barbara, a psychotherapist who specializes in relationships.
Charlie's story is far more than a depiction of his struggles against illness. Those years revealed the depth of his character, the wisdom he had gathered over his lifetime. And those years contained some of Charlie and Barbara's most memorable times together, the culmination of their connection.
Charlie defied the odds, lived much longer than anyone thought he would. There was no rational explanation for some of what he pulled through, except that Charlie lived his life with an enthusiasm and vigor not found in many beings.
Charlie: A Love Story is about devotion, joy, loss, and renewal, about never giving up or giving in. But mostly it's about a great love affair, the love between Charlie and Barbara.
2 spots left
______________________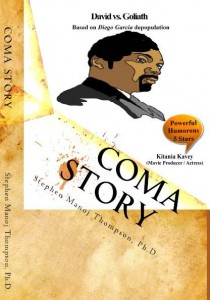 Stephen Manoj Thompson will be touring April 2 – 20 with his alternate historical fiction novel, Coma Story.
Coma Story resembles a fresh David vs. Goliath.
In order to get back the Oil Islands, a de facto U.S. territory located roughly in the center of the Indian Ocean, the narrator, a coma survivor, must recall his lucid dreams. Living with a post-coma condition that no one could understand, Aldan Foy's fascinating coma journey explores the link between conscious dreaming and creative problem solving. Based on the clever happenings of his dream episode, Aldan along with his multi-talented Chagos friend, Tarzan, conspires to gain back Chagos Archipelago from the Union Jack.
Aldan is a survivor of the Boxing Day Tsunami. On the fateful day at Mauritius, he was working on a documentary film about the Chagos Islanders' plight. Falling into coma, the unforgiving tsunami transforms his entire life. He enters an altered state of consciousness and gets into the habit of lucid dreaming. The pursuit of fighting for the Chagos cause starts to preoccupy his coma life. Chagos Islanders are entitled British citizens, which create an opportunity for Tarzan to partake in a British reality TV show and become famous. With the new found star power and influence, Tarzan attracts attention for his displaced people, currently living in the slums of Mauritius and the Seashells, and they eventually manage to get Chagos Archipelago from the British without violence. However in this novel's fictional universe, the U.S. President gets kidnapped, communal violence erupts in the Muslim world, intentional introduction of non-indigenous species corrupts an inhabited island and cyber-security threat creates a big chaos; all timely planned for the Chagos homeland cause.
After Aldan's coma recovery, his accomplishment inside his conscious dreams seems meaningless, but he knows if he can remember how he freed the Chagos Island, he just might be able to replicate the creative solution in real life. As Aldan struggles to recapture the crucial moments of his dream, Tarzan falls ill. In any case, their goal to provide an optimistic future for the displaced islanders remains intact. Coma Story is not about the tragic cost incurred due to the superpower's unjustifiable military strategies, but rather an attempt to uplift those victimized.
Coma Story is neither tragedy nor indictment but inspiration.
2 spots left
_______________________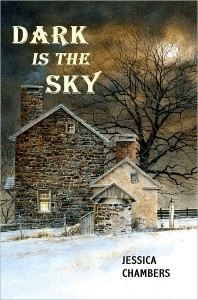 Jessica Chambers will be touring March 5 – April 20 2012 with her women's fiction novel, Dark is the Sky.
How far would you go to protect those you love?
Twelve years earlier, Olivia and Joel Cameron invited the family to spend the weekend at their new country home. Olivia hoped to provide them all with a much-needed escape from their anxiety over the recession crippling the nation; instead, the visit ended in tragedy when Scott, Joel's wild and outrageously sexy youngest brother, was found dead. The repercussions tore the family apart.
Now, Olivia's sister Violet has persuaded her to host a reunion. She claims it's time they finally put the past behind them and laid their ghosts to rest. However, some wounds run too deep to heal, and some secrets are too destructive to remain hidden. Still grieving for the man she loved, Violet is determined to uncover the truth behind his death—a truth she believes lies within her own family.
As the web of deceit and hostility begins to unravel, family ties are tested to the limit, and no one will emerge unscathed.
1 spot left
All bloggers regardless of whether they are reviewing this book will receive a free PDF copy for their generosity in hosting our author.
____________________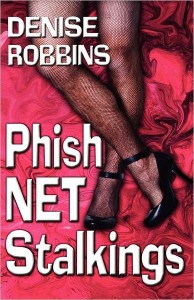 Denise Robbins will be touring April 2 – May 18 with her romantic suspense, Phish NET Stalkings.
All she wanted was to find love. Was that too much to ask? How difficult could it be to find one man, the perfect man for her?
After dating the losers of the century, Jane decides there has to be a better way. She turns to an online dating service. After all, they guarantee a 'happily ever after' or your money back.
Jane East, CEO of Not-So- Plain- Jane's organic cosmetics wants to fall in love with a man who makes her toes curl when he kisses her. Unfortunately, the one man who makes her toes curl also wears ladies' pink underwear and a badge. The pink underwear she could probably deal with, but the badge is a different story.
Ever since seeing her mother and granny Pearl murdered by men with badges, Jane has a fear of cops and anyone who carries a badge. Especially, because the killers are still on the loose and searching for her.
Former FBI Cybercrime special agent turned small-town Chief of Police, Cooper Chance, gets caught with his pants down and his family jewels tucked in pink ladies' underwear with lacy frills when he meets the woman of his dreams. That's not his only issue. The woman has a fear of cops. If he can get past her guard, maybe he can save her life.
5 spots left
______________________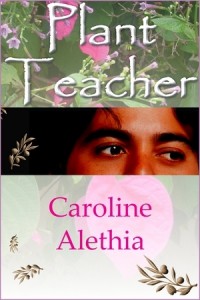 Caroline Alethia will be touring April 2 – May 18 with her literary fiction/travel novel, Plant Teacher.
Hailed by Huffington Post contributor Joel Hirst as a compelling and powerful story, Plant Teacher begins in 1972 when a hippie in Oakland, California flushes a syringe of LSD down a toilet. Thirty-five years later, the wayward drug paraphernalia has found its final resting place in Los Yungas, Bolivia, the umbilical cord between the Andes and Amazonia.
Enter into this picture two young Americans, Cheryl Lewis, trying to forge her future in La Paz and Martin Banzer, trying to come to terms with his past in the same city. The two form an unlikely friendship against the backdrop of a country teetering at the brink of dictatorship and revolution.
Bolivia sparks the taste for adventure in both young people and Martin finds himself experimenting with indigenous hallucinogenic plants while Cheryl flits from one personal relationship to another. Meanwhile, the syringe buried in the silt in a marsh in Los Yungas will shape their destinies more than either could anticipate or desire.
Plant Teacher takes its readers on a fast-paced tour from the hippie excesses of Oakland, to the great streams of the Pacific Ocean and to the countryside, cities, natural wonders and ancient ruins of Bolivia. It reveals­ the mundane and the magical, and, along the way, readers glimpse the lives of everyday Bolivians struggling to establish equanimity or merely eke out a living during drastic political crisis.
5 spots left
All bloggers regardless of whether they are reviewing this book will receive a free PDF copy for their generosity in hosting our author.
_____________________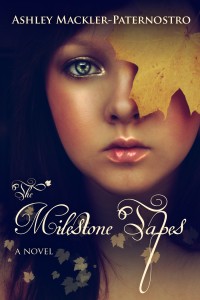 Ashley Mackler-Paternostro will be touring in April and May 2012 with her beautifully written literary fiction debut novel, The Milestone Tapes.
Jenna Chamberland never wanted anything more than to be a wife and mother. That is, until she realized that her life was ending after a three-year battle against breast cancer. Now, all she really wants is more time.
With 4,320 hours left to live, Jenna worries for her loved ones and what she knows awaits them on the other side: Gabe will have to make the slip from husband to widower, left alone to raise their seven-year-old daughter; Mia will be forced to cope with life without her mother by her side. In a moment of reflection, Jenna decides to record a set of audiocassettes — The Milestone Tapes – leaving her voice behind as a legacy for her daughter.
Nine years later, Mia is a precocious sixteen-year-old and her life is changing all around, all she wants is her mother. Through the tapes, Jenna's voice returns to teach Mia the magic of life, her words showing her daughter how to spread her wings and embrace the coming challenges with humor, grace and hope.
THE MILESTONE TAPES is the journey of love between a parent and child, and of the bonds that holds them when life no longer can.
4 spots left
All bloggers regardless of whether they are reviewing this book will receive a free PDF copy for their generosity in hosting our author.
______________________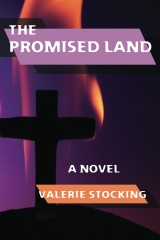 Valerie Stocking will be touring March 5 – April 20 with her historical coming of age novel, The Promised Land.
It's 1966, just two years after President Lyndon Baines Johnson signed the Civil Rights Act into law, and twelve-year-old Joy Bradford's life is changing dramatically. Born and raised in the white suburbs of Connecticut, Joy is moving to Willets Point, Florida to live with her mother Jessica because her parents are divorcing. Hoping it really is the Promised Land that her mother describes, she joins in Jessica's enthusiasm only to find out how horribly wrong that vision is.
Unfortunately for Joy, the move does nothing to change her mother's emotional and mental instability, resulting in a continuation of the physical and verbal abuse she is all too used to receiving. Her new school is years behind her old one, the kids dress and act differently, and on just the second day, Joy has a run-in with her geography teacher. Things are going from bad to worse until Clay Dooley, a mixed-race boy from that same geography class, offers his friendship. The two become close, sending shockwaves that dovetail with a growing sense of tension and unease in the community as a whole. Clay's father Clytus, a well-educated black man, attempts to open his own clothing store in the white section of downtown Willets Point. This causes Jessica's new lawyer cum boyfriend and leader of the local Klan chapter, Bill McKendrick, to join with other white citizens in using great force to block Clytus' dreams. Tempers flare and emotions run high when Clytus refuses the Klan's subsequent demand that he and his family move out of the white neighborhood they live in, setting off an explosive confrontation that will change them all forever.
An absorbing and suspenseful coming of age story set against the tumultuous backdrop of racial tensions in mid-1960's America, Stocking's blend of historical fact and fiction is as relevant today as it was during the explosive Civil Rights era. Probing the human psyche for the deep-seated fears that fuel the fires of racism and bigotry, she expertly builds characters who feel their very lives are at stake by the changing times. Full of insight and intensity, The Promised Land is a spellbinding journey you won't want to miss.
2 spots left
______________________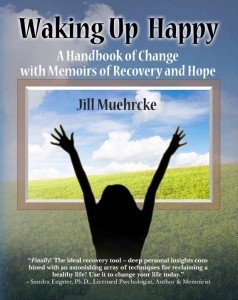 Jill Muehrcke will be touring April 2 – May 25 with her inspirational motivational book, Waking Up Happy: A Handbook of Change with Memoirs of Recovery and Hope.
WAKING UP HAPPY: A HANDBOOK OF CHANGE WITH MEMOIRS OF RECOVERY AND HOPE: Powerful, absorbing, and beautifully written, this first-of-its-kind book of transformation and healing includes memoirs of people who have recovered from addictions, harmful habits, and intolerable situations, along with exercises readers can do to make the same transformations in their own lives.
4 spots left
All bloggers regardless of whether they are reviewing this book will receive a free PDF copy for their generosity in hosting our author.
_____________________________________________

About Christopher Wilson
Christopher J. Wilson Dip Eco (Cork), FZS is the great nephew of Dr Edward A. Wilson, who died with Captain Scott and his party on their return from the South Pole in 1912. He is widely travelled, having spent time on all the continents of the world and has completed eight full seasons in Antarctica having first travelled to that Continent in 1999 on the Antarctic Circumnavigation. Born in the UK, he was educated in both UK and Africa, was a London policeman for 16 years and moved to Ireland in 1981. He completed a Field Ecology Diploma at University College Cork in the mid 1990s. Currently he is self employed as an Environmental Consultant based in County Wexford, Ireland specialising in field survey work (particularly birds).
A highly respected ornithologist with over thirty-five years of bird ringing experience, in Ireland, UK and Australia, he includes in his scientific accolades the organisation of staff and volunteers in numerous ornithological surveys of national and international importance. Before taking early retirement in 2007, Christopher worked for the National Parks and Wildlife Service, for 16 years, serving as warden of Ireland's premier wildfowl reserve, 'Wexford Wildfowl Reserve'. In 2000, Christopher spent a year working for the Wildlife Service in South Australia where his expertise in Goose Management, Bird Ringing (including Cannon Netting experience) Bird and Butterfly Survey work were useful attributes to the job he was involved in. Christopher currently has his only weekly newspaper column and a regular slot on local radio. He regularly contributes to a wide number of wildlife magazines, makes radio and television programs and featured in a half-hour television wildlife documentary on his work as a wildlife warden. He has two web pages, the first www.snowysheathbill.com relates to his Antarctic wildlife work and the second www.wildside.ie relates to local news, views, comment, opinion and wildlife sightings in his home County, Co. Wexford.
He is an accomplished photographer contributing to numerous wildlife books. His own publications include: 'High Skies – Low Lands, An Anthology of The Wexford Slobs and Harbour' (1996); 'Wildfile – A Guide to Irish Wildlife' (1997); 'Wildlife Quiz and Amazing Facts Book' (1999) – with a second edition (2002); 'Edward Wilson's Nature Notebooks' – published in November 2004;'The Lepidoptera of County Wexford' (2009) and 'Edward Wilson's Antarctic Notebooks' (2011). Christopher lectures extensively on birds and wildlife and is the current chair of the Wexford Naturalists' Field Club. He states that his personal motto of "Birds are my Passion, Wildlife my Nature" actively describes his interest, love and passion for our environment and its biodiversity.
To find out more about the author you can visit him at:
http://www.antarcticbookshop.com
http://antarcticnews.blogspot.com
About Edward Wilson's Antarctic Notebook
We are enraptured by the images captured by the camera lens for the BBC's Frozen Planet. But when the nation's imagination was first seized by polar exploration a century ago, Robert Falcon Scott's team heading for the South Pole in 1911 had no means of recording colour images other than the skills of the chief of the scientific staff on the expedition, the self-taught artist Edward Wilson.
Wilson, who had also travelled with Scott on his earlier Antarctic expedition in 1901-04, was a gifted depictor of landscape and wildlife, and his images combine accuracy with humanity and humour, ensuring a record of the voyages that not only provides invaluable research material, but also a fascinating insight into the personalities involved and the challenges they faced.
To coincide with the centenary of Scott's final expedition, Wilson's great-nephews, David and Christopher Wilson, have brought together images and texts from the great southern expeditions in Edward Wilson's Antarctic Notebooks (Reardon Publishing). Their ancestor died with his colleagues, but his legacy is the work that conveys, with timeless power, the challenges and rewards of polar exploration. Edward's combination of record and interpretation is the epitome of expedition artwork.
The Interview
Q: Can you tell us why you wrote your book?
A. Because this book is about one of the most amazing and very real human beings that ever lived – and I genuinely believe that. Edward Wilson of the Antarctic was a 'very private person', yet a rock of strength, incredible character, hugely self sacrificing, unassuming, down to earth, having a deep moral code, profoundly honest and deeply religious. He had a reputation as a mediator and peacemaker; came to care little for originality and greatly for TRUTH, whether scientific, artistic, spiritual or physical. He really was the 'Rock of goodness and faith' in the Heroic Age of Antarctic Exploration
Q: Does your book have an underlying message that readers should know about?
A. I think the story tells itself, but it is about one of the greatest men of the Heroic Antarctic Age and the story is particularly apt in that my Great Uncle – Edward Wilson of the Antarctic died 100 years ago – approximately 29th March 1912, with Captain Scott and Birdy Bowers, just 11 miles from the One Ton Depot – and safety – having travelled to the South Pole and almost totally back – and it was in an El Nino year – not known about in that ere and therefore a surprise that could never have been calculated into the meteorological travelling expectations of that period in time.
Q: Besides books, what else do you write?  Do you write for publications?
A. Magazine and Newspaper articles – Local Newspaper weekly column, on my web page – www.wildside.ie and when away in Antarctica also write trip reports of what has been seen http://www.snowysheathbill.com/gaggle.php. I find I am constantly writing, but do actually enjoy sharing my (and others) wildlife experiences. I also enjoy lecturing and am always writing up lectures that I believe are important to share. .
Q:  Would you like to tell us about your home life?  Where you live?  Family?  Pets?
A. I live in Co. Wexford at a place called Curracloe, which has the most beautiful of beaches – you may remember the opening sequence of the film 'Saving Private Ryan' – well that was shot on Curracloe Beach. Our house is positioned on the north side of the North Slob (Slob meaning 'mud or ooze or fleshy person') down an unmade road. The bottom of my garden has the Fresh Water Canal that is the border of the main land and the reclaimed slob lands. Behind the 1000 hectares of the flat lands  of the slobs is the Wexford Harbour and we watch the arrival and departure of ferries from Fishguard, Rosslare and various French ports as they arrive and depart Rosslare Harbour – also in our view. The light of the Tuskar Lighthouse flashes over the Raven Nature reserve on our eastern side. It is a picturesque setting and the house is open plan with ceiling going up to roof, covered in native knotty pine wood. We have an acre garden, which has Blackthorn hedges around the sides of the property. I have been married 44 years to my wife Ann – we have no children.  My own family members are all based in the UK. My introduction to Ireland occurred in 1968 and I fell in love with the place. Introduction to Ireland – well Ann is from Co. Tipperary. It took a few years to persuade Ann to move back over to Ireland, which we did in 1981. We have no pets as my wildlife interests do not really fit in with our encouragement and study of the natural world. I do travel when the opportunity occurs and have been on all continents in recent years. Life is magic
Q: Where's your favorite place to write at home?
A. 'Upstairs in my den' with my large windows looking out over a thousand hectares of land claimed from the sea adjacent to Wexford Harbour. The area known as the North Slob  is the winter home to almost 40% of the world's population of Greenland White-fronted Geese – as I write I can see and hear wildfowl, watch harbour life and be amazed at the natural world we live in – it is all 'High Skies and Low Lands'.
Q: What do you do to get away from it all?
A. I head out to either of the two places that I adore – The North Slob – and it's amazing wildlife – it actually comes into its own in winter and/or The Raven Nature Reserve (adjacent to the North Slob) where the birds and natural history species constantly keep me enthralled – and conveniently enough comes into its own in the summer – so all seasons are covered..
Q: If you had one wish, what would that be?
A. To get back to Antarctica as it is quite the most magical place – I have been on that Continent over eight different seasons – I 'need' and want to go again – so much more to share, enjoy and wonder at.
Q: If you could be anywhere in the world other than where you are right now, where would that place be?
A. Antarctica – but winter would be setting in so 'please someone' make sure I have the right equipment – I just loved the experience and can't wait to go again.
Q: Your book has just been awarded a Pulitzer.  Who would you thank?
A. My brother Dr. David Wilson, who did the book with me, Nicholas Reardon, my publisher and friend and my wife Ann for ever supporting me and being there through thick and thin – but then this is not the type of book that would win a Pulitzer, and to be honest the book stands on its own and needs no awards – it is an amazing story and if you have the time to read I seriously think you will not only enjoy, but be totally amazed by the character of Edward A. Wilson.
Q: Thank you so much for this interview, Christopher J Wilson.  Do you have any final words?
A. I love to share my considerable experiences in birds and natural history and really enjoy lecturing. Subjects include Bird Ecology, Seabirds, Bird Ringing/Banding, Penguins, Butterflies, Dragonflies and the Fauna and Flora of many places around the world. Much of my experiences have been gained from working in the field as an ornithologist and survey organizer in Ireland, UK, Australia and in the Cruise Ship industry lecturing in Antarctica about natural history and also my Great-Uncle Edward Wilson of the Antarctic. If my lecturing skills are required, don't hesitate to contact my agent Nicholas Reardon on nicholasreardon@aol.com

More Recent Articles