From Ta'ayush's appeal to help rebuild cisterns destroyed by the Israeli military.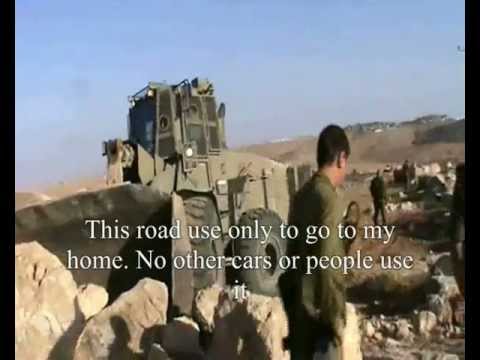 Dear Friends and Supporters,
The situation of the Palestinian cave-dwellers in South Hebron Hills continues to be difficult. They suffer from permanent harassment carried out by the military and settlers. This year, however, has been even more difficult, due to a severe drought.
As if it wanted to capitalize on the harsh conditions, on December 16th, the Israeli military destroyed 13 water cisterns belonging to Palestinian families in South Hebron hills built before Israel's creation.
The military claims that these water cisterns (or reservoirs) were built illegally and therefore must be destroyed. Some were built in recent years with help from the UN Office for the Coordination of Humanitarian Affairs and some were built during the Jordanian rule, but still need authorization of the Israeli Authorities. They are located on lands the state has designated for the IDF as "firing zones" – areas the military uses as training sites for live ammunition.
The destruction or the water cisterns, leave the Palestinian shepherds without water sources, and force them to limit their grazing areas – this is exactly what the Israeli authorities intend to achieve. It makes the life of this population, who is already probably the poorest in the whole West Bank, impossible.
In order to help the Palestinians to keep their lands and strengthen the Zumud ("Steadfastness") in South Hebron area, Taáyush activists have started helping reconstruct the cisterns. We need $4,200 for each cistern. We have set out to reconstruct ten cisterns, please help us accomplish this goal.
Donation can be made to Taáyush:
Via Bank Deposit
Bank Hapoalim
Branch 574 ('Hapalmach')
Account no. 160213
Swift code 'poalilit'
IBAN: IL61-0125-7400-0000-0160-213
Via Paypal
http://tinyurl.com/taayush-jlm
Please mail Anat566@gmail.com with the donation details.
Thank you in advance,
The south Hebron comity of Taáyush Jerusalem

•
Email to a friend
•
Article Search
•
View comments
•
Track comments
•

•
By Jesse Bacon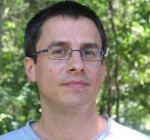 Neve Gordon, whose own academic freedom was threatened after his support for the Boycott, Divestment, and Sanctions movement, writes in the Nation on the continued slide of human rights in Israel. This time at Ben Gurion Airport the site of much harassment of democracy activists as well as ethnic profiling.  Neve Gordon points out that human rights websites are blocked there by filters. I am reading a book about the rise of Nixon, and it is striking how much cold war mentality is seeping in to people's mindsets to go with the McCarthyist tactics. While people rhapsodize about Israel's high tech economy and disavow the existence of muzzling because of how many websites there are dealing with the content, they should remember this story of the latest Israeli assault on human rights.
Imagine a college student returning to her university after spending Christmas break at home. At the airport she logs on to the Internet to double check some of the sources she used in her final take-home exam for the course "Introduction to Human Rights." She gets online and begins to surf the web; however, she soon realizes that the websites of Amnesty International and Human Rights Watch are blocked. She calls the service provider's 800 number, only to find out that all human rights organizations' websites have indeed been restricted and that they can no longer be accessed from the airport.

This, you are probably thinking, cannot happen in the United States. Such practices are common in China, North Korea and Syria, but not in liberal democracies that pride themselves on the basic right to freedom of expression.

In the United States students can of course access human rights websites, no matter where they surf from. But in Israel, which is also known as the only democracy in the Middle East, human rights websites as well as the websites of some extreme right-wing organizations cannot be accessed from Ben-Gurion, the country's only international airport.

If this attack on freedom of expression was merely an isolated incident, one might be able to conclude that it was a mistake. Yet the restriction of human rights websites is actually part of a well-orchestrated assault carried out by the current government and legislature against Israel's democratic institutions, procedures and practices.  A spate of anti-democratic bills, now in the process of being ratified in the Israeli Knesset, render it a crime to support any ideology that poses alternatives to conservative interpretations of Zionism, such as support for the notion that Israel should be a democracy for all its citizens.
Click here to read the rest of the article, about the harassment of NGO's that are the watchdogs of Israeli democracy.

•
Email to a friend
•
Article Search
•
View comments
•
Track comments
•

•