---
I just watched the premiere of Discovery's new series Frozen Planet. In fact, I watched it at Discovery's headquarters then came back to my hotel room and watched part of it on television again. As I was watching Discovery had a pop-up on the television screen directing me to Discovery.com/frozenplanet for behind the scenes information and more. I was hoping to find a lot of useful classroom materials at that site, but I didn't. There are two neat infographics and a nice set of reference pages about the animals in each episode, but beyond that there isn't much more than video clips. So I decided to write a round-up some of the resources about the Arctic and Antarctic regions that I've found over the years.

The NASA Explorer channel on YouTube has some good videos about the climates of the Arctic and Antarctic regions. I've embedded Arctic Sea Ice 101 below.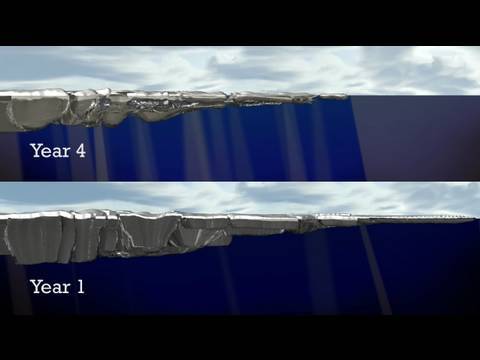 ARMAP is a comprehensive resource of interactive, online maps of Arctic research. ARMAP's resources include files for use in Google Earth as well as ArcGIS explorer. You can also access 2D maps directly on the ARMAP website. ARMAP provides map layers and placemarks about a wide range of topics related to Arctic research. Before opening the general ARMAP map, visit the map gallery for a primer on the type of resources that can found on ARMAP. You should also check out the links section of ARMAP to visit the sources of much of the ARMAP content.

The Extreme Ice Survey offers a Google Earth file that displays the results of the Extreme Ice Survey. In this Google Earth file users can view glaciers, historical data about glaciers, and some video clips about shrinking glaciers. The Extreme Ice Survey website has high quality photos and time lapse videos from the surveyors. Embedded below is one of the videos from the Extreme Ice Survey.


EIS PROMO from Extreme Ice Survey on Vimeo.


Snag Learning hosts a couple of films about Antarctica. Terra Antarctica documents a six week kayaking exploration of Antarctica. The expedition was funded by National Geographic to document the effects of global warming and ecotourism on Antarctica and the world at large. Click here to watch the film and read the viewing/ discussion questions.
Watch more free documentaries

Snag Learning also makes the National Geographic film Emperors of Ice available for free viewing online. In Emperors of Ice viewers will dive under the ice with the penguins, learn how the Emperor Penguins select a mate and raise young, and interact with other penguins. Viewers will see how the Emperor Penguin is uniquely equipped to survive in the harsh environment of Antarctica. Finally, Emperors of Ice, produced by National Geographic, documents the potential effects of climate change on the Emperor Penguins of Antarctica. Watch a preview of Emperors of Ice below. You can find discussion questions here.

Watch more free documentaries


Frozen Planet: Explore the Polar Regions comes to us from The Open University. Frozen Planet: Explore the Polar Regions features an interactive display through which you can view the history of polar exploration and the science of the polar regions. The interactive display is created through the use of the Google Earth browser plug-in and a timeline. You can click along the timeline to see and read placemarks on Google Earth. You can browse through and click on a list of important places in both polar regions. For further investigation and analysis of the polar regions you can activate a number of Google Earth layers within the Frozen Planet display. The display also includes videos about each region although the playlist for the Antarctic region is much longer than the playlist for the Arctic region.

Explore.org offers some very nice footage of Polar Bears in their natural habitats. I've included one of the videos below.

Polar Bears International has some lesson plans for teaching about climate change, ecotourism, and conservation. You will also find links to a slideshow on Polar Bears and nice PDF about Polar Bears that contains an educational game.

One of the "skills" that I've never really acquired is folding paper to create anything other than poorly gliding airplanes. That could all change thanks to
Paper Toys
.
Paper Toys
is a website providing free, printable templates and directions for making paper models of all kinds of buildings, cars, hats, and landmarks. The directions are PDFs that you can download and print. The templates range from simple hats and dolls to complex structures like the White House, the Great Wall of China, and the Eiffel Tower.
Applications for Education
Building some of these
Paper Toys
models could be a fun hands-on conclusion to a lesson about the places where some of these landmarks are found.
H/T to iLearn Technology.

This was originally going to be a post just about
EdCamp Social Studies
which is happening next Saturday in Philadelphia, but then I realized that there are a lot of
EdCamps happening this spring
. You might be wondering what an EdCamp is, the short explanation is that EdCamps are free, informal conferences organized by educators for educators. Anyone can attend and anyone can present. Earlier this month I recorded a short Skype conversation with one of the EdCamp Foundation's founders,
Dr. Kristen Swanson
. That video is embedded below.
Here's Kristen's TEDx Talk about EdCamp.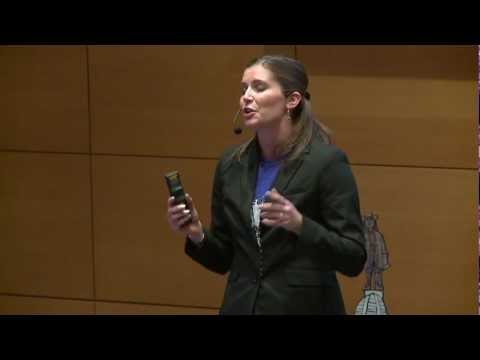 I'm currently planning to attend
EdCamp Maine
on March 31 and
EdCamp Boston
on April 28. To find an EdCamp in your area or to organize one of your own,
visit the EdCamp Foundation wiki
.

More Recent Articles