---
Responsible Young Drivers
, a Belgium-based organization, recently released a video that I think all teen drivers should watch. In the video teens are put into cars on test courses and told to text various phrases while navigating the course. None of them can do it. Their reactions are worth noting too.
Impossible Texting While Driving Test
- Watch More Funny Videos
This post comes from the pages of "this is cool and I have to share it right away." Some super-smart researchers at Texas A&M University have scanned mouse brains and
mapped them using the Google Maps API
. The mapped scans can be explored using the same zoom functions that you find in Google Maps. After exploring the maps you should also check out the
videos of the brain scans
.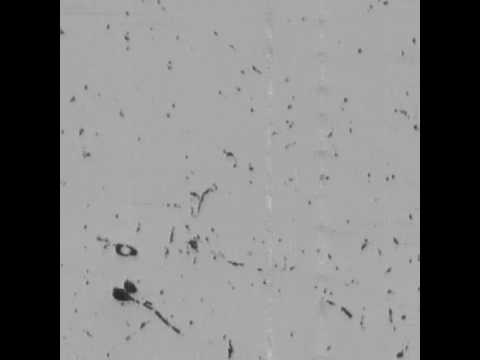 Applications for Education
I'm not going to try to pretend that I understand a lot of what is captured in these maps and videos, but for the right teacher with the right students these maps and scans could be useful forming an understanding of brains.
H/T to Google Maps Mania.
GeoCommons
provides excellent tools for creating and sharing map-based data visualizations. Users can select a from twelve base maps to build upon. After choosing a base map users can select from more than 49,000 public data sets or upload their own data sets. Map creators can add more than one data set to their maps. To complete the visualizations users can specify colors, shades, shapes, and apply numerous filters to determine what is or is not displayed from their chosen data sets. Completed maps can be shared as KML files or embedded into blogs and websites. The two videos below provide an introduction to creating maps with GeoCommons.
Applications for Education
Creating maps on
GeoCommons
is definitely a step up in complexity from creating simple Google Maps. Students could use GeoCommons to create visualizations in which they attempt to show correlations between physical geography datasets and human geography datasets.
Eat Different
is a service that aims to help people change their eating habits. The basic premise of the site is to provide a place for users to track their eating habits and receive reminders about their new diet and exercise habits. There is an optional community aspect to Eat Different that allows you to invite others to encourage you as well has have conversations with people who are also trying to change their habits. Free Android and iPhone apps are available to use to record your daily habits.
Applications for Education
Eat Different
grabbed my attention because in my area we have a huge problem with child and teen obesity. In fact, my district got a grant to implement new student health programs to address the issue. Eat Different could be helpful for some teenagers who want to change their habits and need some tools to help them record their changes and or get support from friends.
Scholastic recently released a fantastic new
interactive timeline of immigration to the United States
. The timeline is divided into five eras; A New Land, Expanding America, The American Dream, A Place of Refuge, and Building a Modern America. Within each era there are multiple sub-sections that students can explore. In each sub-section students will find captioned images and videos that explain the significance of each era in immigration. I've included one video from the timeline below.
Applications for Education
Immigration: Stories of Yesterday and Today
looks like a great resource for elementary and middle school students. You might want to have students use the timeline in conjunction with the
immigration data
that Scholastic has published. Ask students if they can make correlations between the stories of immigration and the fluctuations in immigration statistics.
Whenever I give a presentation or run a workshop about student video projects, I encourage the use of Creative Commons licensed media when it is not possible to create your own images and sounds. I often have to explain what Creative Commons licensing is and its benefits for consumers and producers of media. Recently, I remembered that Common Craft has a good explanation of Creative Commons licenses and what they mean for consumers and producers of media. I've embedded the video below.


Applications for Education
Copyright and Creative Commons Explained by Common Craft can be very useful in helping students understand why they cannot simply copy and paste whatever images they like that they find online.

For my Canadian friends the rules of copyright are different than they are for me in the United States. David Wees has a good presentation about Copyright for Canadian educators.

Common Craft videos can be viewed for free online but to download them or embed them you do have to be a subscriber to their service. In the interest of full disclosure I will tell you that I have an in-kind relationship with Common Craft which means that I have received a subscription in exchange for advising Common Craft on some product offerings.
More Recent Articles