Here are the latest updates for you
Based on a True Story;
When Alex Chivescu's Foster Family Fell Apart, He Knew that in Order to Stay in the High School He Loved, He Had to Find a New Mom and Dad
"I'm sure you've never received a letter like this before, but I want to make several things clear…I pay for myself, find my own scholarships, get myself a job," began the letter from 17-year-old Alex Chivescu whose successful search for new foster parents comes to life in the Hallmark Movie Channel Original Premiere, "Finding a Family," Saturday, October 15 (8 p.m. ET/PT, 7C). Emmy® Award winning actress and two-time Golden Globe® nominee Kim Delaney ("NYPD Blue," "Army Wives"), newcomer Jared Abrahamson, Sarah-Jane Redmond ("Life Unexpected") and Paul McGillion ("Stargate: Atlantis") all star in the film produced by Emmy® nominated Tom Patricia of "Homeless to Harvard: The Liz Murray Story."
The film is based on the true story of Alex Chivescu, a ward of the state of Michigan, who knowing he cannot be emancipated from the foster care system, searches for a new mom and dad within the school district that he believes can fulfill his lifelong dream of attending an Ivy League university.
Alex (Abrahamson) has a passion for learning, instilled by his loving single mother, Ileana (Delaney) who has a doctorate degree and speaks six languages. When Alex was 10-years-old, Ileana had a life-altering car crash that left her struggling with bouts of anger and depression, so much so that a family court judge deemed her unfit to parent Alex further. Thus began Alex's revolving door through the foster care system. His one constant is school. When Alex's transportation funding ends, he discovers he's about to be assigned to a foster family outside the school district that can provide stability and a curriculum that can get him into an Ivy League university. Alex is left with only one option: in order to avoid being assigned outside the high school he loves, he must find a new mom and dad. After reading Alex's passionate plea to find a new family, Jim (McGillion) and Suzanne (Redmond) step forward to offer the brainy teenager "the full family deal." Alex Chivescu is now a student at Harvard University.
"Finding a Family" is an Entertainment One Television production in association with Randolph Films. Tom Patricia, Ira Pincus, John Morayniss, Noreen Halpern, Mary Martin are the executive producers. Kim Delaney and Margaret O'Brien are co-executive producers. Randolph Cheveldave is the producer. Mark Jean directed from a script by Pamela Wallace.
"Extra" welcomed the hunky star's return to The Grove on Thursday, with William Levy addressing rumors about his reported affair with Jennifer. "No, it's not true man. We worked together, we had a great time together doing the video… that was all," William said.
Often called the Latin Brad Pitt, handsome telenovela star William Levy was featured in Jennifer Lopez's hot music video, "I'm Into You," and made a surprise visit to The Grove during J.Lo's celebration of her "Love?" album back in April.
Levy, set to star in a new movie about a boxer, admitted that when he first learned of J.Lo and Marc Anthony's separation he thought, "Hopefully they don't get me involved in this – it happened to me before."
The clean-cut 30-year-old doesn't believe he looks like Brad Pitt, saying, "I think they're blind." Levy, who expressed his excitement to be involved in projects based in the U.S., said, "I always dreamed about being in Hollywood and making it over here. I've come to L.A. and hopefully everything goes good." The actor stars in the number one rated telenovela, "Triunfo del Amor," with the huge season finale airing this Monday on Univision.
Meanwhile, Jennifer is reportedly hammering out her "American Idol" deal to return next season, and sources say there have been no diva demands or drama, just "typical negotiating." The actress was back to work on the set of "What to Expect When You're Expecting" in Atlanta this past week.
Read more: http://extratv.warnerbros.com/2011/07/william_levy_addresses_jennifer_lopez_rumors_at_the_grove.php#ixzz1TRHQSXbe
The beehived diva, infamous for her drug and booze intake, went cold turkey on her heavy drinking in the month before her death on Saturday – and family members think her decision was fatal.
"Abstinence gave her body such a fright, they thought it was eventually the cause of her death," a family friend told British newspaper The Sun.
Her father, Mitch, believed "the shock of giving up, after everything she had been through over a bad few years, was just too much for her to take," the friend said.
Doctors had advised the 27-year-old "Rehab" singer to cut back gradually on her boozing, according to The Sun.
On Tuesday, hundreds of teary mourners said farewell to Winehouse at a London funeral at the Edgwarebury Cemetery. The Grammy-winning singer finally found peace after a tumultuous life of endless drama, her father said in a eulogy at the private service.
"He stressed so many times she was happier now than she had ever been and he spoke about her boyfriend and paid tribute to a lot of people in her life," said family spokesman Chris Goodman.
The funeral featured prayers, song and laughter as her father spoke before the mourners harmonized on Carole King's "So Far Away" – a Winehouse favorite.
"Good night, my angel, sleep tight," said dad Mitch Winehouse, a cabbie/jazz singer. "Mummy and Daddy love you so much."
The Grammy winner's body was then taken for cremation before the Winehouse family went to sit Shiva – the traditional Jewish period of mourning.
Toxicology reports are expected in a few weeks to confirm the cause of death for Winehouse.
The reality TV star has negotiated a deal to appear on the show – which sees celebrities matched with professional ballroom dancers in competition with one another – despite initial concerns preparation for the contest would clash with his sister Kim's forthcoming wedding, gossip website TMZ reports.
Rob will be hoping to do better than the only other member of his famous family to have taken part in 'Dancing with the Stars'.
Kim – who will marry Kris Humphries on August 20 – previously danced on the show but was eliminated just three weeks into the contest in 2008.
The 24-year-old model will also be hoping to fare better than his last public contest.
Rob was taken to hospital in November 2009 after taking part in a bout in a special charity boxing evening along with his siblings to raise money for The Dream Foundation.
Kim explained at the time: "When Rob stepped in the ring to fight, his opponent was at least 25 lbs heavier than him, even though they had assured us that they were screening the people we were fighting against and that they would be within 5 lbs of our weights!
"At one point Rob's mask fell off and when he put his hands down he got hit in the face and ended up in hospital with a concussion.
"Rob's a strong guy and can definitely hold his own, but he wasn't expecting to get hit after his mask had fallen off! This guy just got really down and dirty!"
Rapper T-Pain has filed suit against the bosses of an auto-tune company over allegations they illegally used his image and likeness to sell their products.
The I'm Sprung hitmaker has used the pitch correction software extensively throughout his career and previously teamed up with Antares to promote its auto-tune items.
That deal ended in June and T-Pain went on to form a new collaboration with rival firm Izotope to create his own range of sound effects, called The T-Pain Effect.
But the hip-hop star claims Antares executives have continued to illegally use his fame to boost sales of its products – and he's demanding at least $1 million in damages.
He is also asking a California judge to issue an injunction preventing Antares from using anything that could connect T-Pain to the company's auto-tune devices, claiming it could substantially damage sales of his new Izotope products.
Grand Central Publishing announced Thursday that it will release the book, "Lady Gaga," on Nov. 22. The publisher said the book will include more than 350 color and black-and-white photographs of Gaga.
Richardson followed the singer for 10 months between Aug. 2010 and Feb. 2011. That time period includes Lady Gaga's Monster Ball tour and the recording of her album "Born This Way."
Lady Gaga will write the book's forward.
On Thursday, the pop star surpassed 12 million followers on Twitter.
It started with a DJ's simple tweet telling his followers about a free block party on Hollywood Boulevard.
Evidently, too many people got the message, and it wasn't long before the Wednesday night party got out of hand.
The tweet lured thousands of raucous ravers to hear DJ Kaskade spin some tunes outside the landmark Grauman's Chinese Theatre as it hosted the premiere of the documentary "Electric Daisy Carnival Experience" about a hugely popular series of raves that were banned in Los Angeles after a teen died of a drug overdose.
The film features Kaskade, whose real name is Ryan Raddon.
"He just wanted to do something for the fans," Alastair Duncan, a spokesman for the DJ, said Thursday.
Not long after Raddon started playing, police and fire officials had to pull the plug because too many people had shown up.
Without music, the ravers grew restive and found themselves facing baton-wielding riot police. Three people were arrested after things turned rowdy, with would-be revelers hurling bottles at police and some jumping on a squad car.
Police and city officials were investigating what prompted the unruly crowd to gather. It was too early to say if Kaskade would face any legal action by authorities, city attorney spokesman Frank Mateljan said.
Duncan said Raddon had a permit from the Fire Department to play a free show and to close off one lane of traffic on the boulevard for a flatbed truck bedecked with enormous speakers.
Crowds gathered after Kascade tweeted: "ME+BIG SPEAKERS+MUSIC(equals)BLOCK PARTY!!!"
He apparently underestimated the appeal to his more than 90,000 Twitter followers. By 6 p.m., hundreds of people had gathered outside the cinema and were spilling onto the street. Police and fire officials soon closed the boulevard to traffic.
"They showed up because, allegedly, the DJ tweeted he was doing a concert," fire Battalion Chief Michael Bowman said. "People's expectation was they thought they were going to a free concert in the street."
Zsa Zsa Gabor's husband is saying happy anniversary in a big way.
Frederic Von Anhalt has taken out a billboard on Sunset Boulevard in Los Angeles to celebrate the couple's 25th wedding anniversary. Beside the couple's wedding photo, it reads, "Prince Frederic & Princess Zsa Zsa 25 years and counting." It also includes Von Anhalt's website.
Gabor and Von Anhalt were married August 14, 1986.
He said the billboard is an anniversary gift for his ailing 94-year-old wife, who smiled when she saw a picture of it on TV.
"She said, `Oscar de la Renta,'" Von Anhalt said Thursday, adding that she is wearing a dress by the designer in the photo on the billboard. "It was her favorite dress, and she looked at it and she remembered it."
Von Anhalt said he spent his "life savings" on the $68,000 billboard, which will be up for one month.
"The billboard was very expensive," said the 68-year-old, who says he is a German prince. "I just put my life savings in it. I said forget about tomorrow. I want to do it today. I want to do it for her."
"Being married to Zsa Zsa these 25 years, it's priceless," he continued. "What she gave to me, the things we did together, the happy life we had together, you can't pay for it with money. It was perfect. It was just perfect and we're going to go on."
Gabor has been hospitalized repeatedly over the past year and had her leg amputated in January. Von Anhalt said she remains bedridden at home.
"It didn't get better or worse," he said. "Every day is a gift from God when you're 94 and have been through all those things. We make the best out of it and make it as comfortable as possible for her."
He said that he is planning an anniversary party at the couple's Bel-Air home next month. Gabor wants to see some friends, he said, who will be allowed to visit her in her bedroom one at a time.
Von Anhalt said his wife will have her hair and makeup done for the party: "She can't get out of bed, but I want her to look beautiful."
Dita Von Teese launches her new signature cocktail "The Cointreau MargaDita" at Rosewood Mansion on Turtle Creek on July 27, 2011 in Dallas, Texas.
Canadian Hip Hop group Nation Ruckus has got the show on "Lockdown" in this throwback video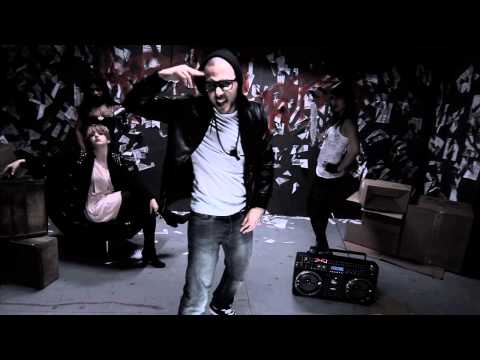 As promised… fans can download the second song of the group's Fresh 2 Def Thursday series and watch the official music video at NationRuckus.com
AUDIO
Nation Ruckus – Lockdown
http://soundcloud.com/nationruckus/lockdown
 Nation Ruckus premieres the music video for their latest jam "Lockdown". The track is the second single off the band's forthcoming debut albumBoombox Manifesto and the follow-up to "Funky Sneakers" in their FRESH 2 DEF THURSDAYS weekly music giveaways. Fans can view the video on the Big Dreamz Records YouTube channel at Youtube.com/BigDreamzRecords.

To download the song for free and to access exclusive behind-the-scenes footage, visit the band's official website at NationRuckus.com.
The FRESH 2 DEF THURSDAYS program kicked off on July 21st with the launch of the catchy sneaker-head anthem "Funky Sneakers". After the success of their first single, the group is thrilled to introduce their fans to the harder sound of "Lockdown". Energetic and hard-hitting, the song boasts the classic Amen break sample along with rock-infused guitar riffs. Emcee Milk-E Fresh elaborates upon his approach of merging today's popular culture with the tradition of old-school hip-hop by tackling his naysayers with a battling style and straight punch lines.
 In the clip directed by IN-1 Studio's David Teixeira, the trio showcases its explosive stage presence in a gritty underground bash. The collaboration reunites Nation Ruckus with Teixeira's dark alternative aesthetic. "Lockdown" pushes the creative envelope for Canadian hip-hop videos with an approach that is distinctly grounded in old-school punk culture.
Next Thursday, Nation Ruckus will keep rolling with their Fresh 2 Def series and will drop an exclusive viral track. Stay tuned for more information and video footage. For more information on Nation Ruckus happenings, visit www.NationRuckus.com, follow on Twitter @NationRuckus and join the Facebook page at facebook.com/NationRuckus.
ABOUT NATION RUCKUS

Nation Ruckus (formerly known as 4DZ) is a Montreal-based hip-hop collective consisting of rapper Milk-E Fresh, multi-instrumentalist/beat-maker Quality and DJ WiM. With an eclectic style that combines the sound of 80s and 90s rap along with rock, pop and electro influences, the group has built a unique alternative blend of clever rhymes and hard-hitting grooves. Their distinctive take on classic beats, with inspirations ranging from Beastie Boys, The Roots, and Outkast, has gathered a strong following of enthusiasts who enjoy the trio's high intensity performances and ability to bring the house down. The group's momentum is growing fast, gathering over 300,000 hits on YouTube and heavy rotation on MuchVibe. Their debut album, Boombox Manifesto, is set for release in October 2011.