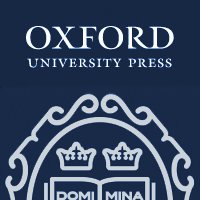 OUPblog - "The forgotten history of piracy in the Indian Ocean" plus more...

When I first started thinking about retelling a story of piracy, two images almost immediately sprang to mind. The first is the famous story of Alexander the Great who supposedly once asked a pirate whom he had taken prisoner why he claimed possession of the sea by hostile means. The reply was pithy: "What do you mean by seizing the whole earth? Because I do it with a petty ship, I am called a robber, while you who does it with a great fleet are styled emperor." The second image, a...
This June, the OUP Philosophy team honors Bertrand Russell (May 18, 1872 – February 2, 1970) as their Philosopher of the Month. Considered among the most distinguished philosophers of the 20th century, Russell's style, wit, and contributions to a wide range of philosophical fields made him an influential figure in both academic and popular philosophy.  Among his best known philosophical works, the History of Western Philosophy demonstrates the scope of Russell's curiosity and...
---