---
The incident revealed, once again, how little experts know about the dangers that still lurk on the grounds of the ill-fated plant. No one had expected the radiation level in the water in the basement to be as high as it was. The levels of radiation in water in the basement of reactors No. 1, No. 2 and No. 3 reached record highs, with water at No. 2 measuring 1,000 millisieverts per hour. This was due to a partial core melt. Also, the containment vessel for the third reactor was apparently damaged, representatives of the Japanese nuclear regulatory agency concluded. Could this mean that there is a crack in the barrier between the highly radioactive core and the surrounding environment?

Fukushima Fallout: How Dangerous Is Japan's Creeping Nuclear Disaster? – SPIEGEL ONLINE – News – International

New evidence has emerged that the Iranian government sees the current unrest in the Middle East as a signal that the Mahdi–or Islamic messiah–is about to appear.

CBN News has obtained a never-before-seen video produced by the Iranian regime that says all the signs are moving into place — and that Iran will soon help usher in the end times.

Iranian Video Says Mahdi is 'Near' – World – CBN News – Christian News 24-7 – CBN.com

Another Israel-Hamas war will not be quite so simple. It will almost certainly involve Hezbollah, and later Syria. The next war with any neighbor will quickly become regional.
I'm going to make a prediction here that, unfortunately, I'm sure is going to come true. Any good analyst should be able to see this, yet few will, until it happens within the next two years: The Egyptian revolution will make another Israel-Hamas war inevitable, with a lot more of an international mess.

And I'll go a step further: An incompetent and mistaken US policy makes such a conflict even more certain.

Why?

First, Hamas, which rules the Gaza Strip, is a revolutionary Islamist movement which genuinely views itself as directed by God, considers Jews to be subhuman, believes that a willingness to court suicide and welcome death will ensure victory and is certain that it is going to destroy Israel and then transform Palestinian society into an Islamic Garden of Eden. The well-being and even physical survival of the people it rules is of little importance to it.

Tribal leaders, dubious generals and clerics have all cut their ties with embattled Yemeni President Ali Abdullah Saleh. Student protesters are worried that their uprising is being hijacked by disgruntled regime insiders. As an array of groups jockey for power in a post-Saleh era, the real shots might be called by Riyadh.

The Dance of the Snakes: Brewing Civil War in Yemen Has All Sides Nervous – SPIEGEL ONLINE – News – International

H20 5 Gallon Stackable
www.youtube.com/watch?v=QPq7Rz00Jrk
Storing emergency water just got a little bit easier! Water is the most important element of survival yet if you are attempting to store a water supply for your family in gallon- sized jugs you may be tempted to skimp on the amount you store in order to have more space. Plus, the plastic on water jugs is thin, flimsy, and easily pierced which makes them impractical to store for a natural disaster situation. These 5-gallon water containers are made from a sturdy 100% food-grade plastic meaning they will hold up during an emergency. The opaque material prevents bacterial growth so you won't need to scrub the container every month in order to retain a clean water supply. And because they are stackable, these water containers don't take up a lot of floor space, giving you room for other emergency supplies. To avoid leaking tighten cap well, use channel locks if needed.

Natural disasters and contaminated public water supplies can happen quickly--often without any warning. When this happens, grocery store bottled water sells out almost immediately. Your body loses on average 2.5 liters of water everyday, but can handle only a loss of about 10-22% of its water weight before it becomes fatal. Don't leave your family's health to chance—5-gallon stackable water containers are easy to use and inexpensive so there is no excuse not to have clean water at the ready in your family's emergency preparedness. Don't forget to add water preserver to extend the life of your water!

The Ready Store understands your desire to prepare your family for emergency. That's why we only carry the best products to make certain our customers are both secure and
satisfied. In addition to this, emergency officials recognize the need for food and water storage.

"If an earthquake, hurricane, winter storm, or other disaster strikes your community, you might not have access to food, water, and electricity for days or even weeks. By taking some time now to store emergency food and water supplies, you can provide for your entire family."

Final attempt to record building of an underground shelter using a 20 ft. shipping container. For those wondering why I didn't simply pile dirt over it without pouring a concrete cap first….. These containers are mostly sheet metal. Heavy duty as it is, the roof and sides will push inwards from the weight. Eventually the metal will rust through and you'll be buried alive. My way will insure it is still there a few hundred years from now. Problem is, you'd better keep an eye on your sump pump. If it goes bad or loses power, you'll go in one day and find it the whole thing flooded. A surface alarm letting you know the water level is above where it should be isn't a bad idea. Putting the sump pump on a UPS is also a good thing.

[Project cost was $12,500]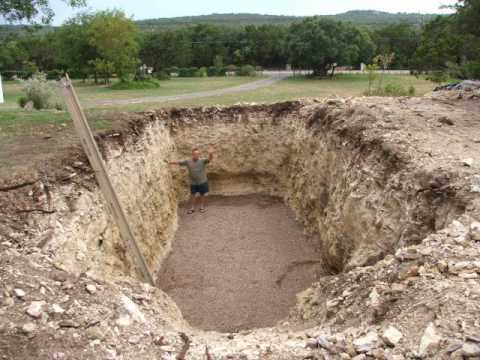 www.youtube.com/watch?v=A3EAJex1RVo

"This is the biggest impact ever in the history of the automobile industry," says Koji Endo, managing director at Advanced Research Japan in Tokyo.

Much of Japan's auto industry — the second largest supplier of cars in the world — remains idle. Few plants were seriously damaged by the quake, but with supplies of water and electricity fleeting, no one can say when factories will crank up. Some auto analysts say it could be as late as this summer.

"Speaking for the moment because things can change rapidly, this is not another Chernobyl. Here we have contained reactors," he said.

"We do have some spent fuel rods that are not contained and it is hard to imagine any situation in which you could ever get close to the health consequences of Chernobyl, but I have to say there are number of similarities.

"The complexity is certainly equal to Chernobyl in terms of trying to figure out how to contain the situation and how to mitigate the damage in the reactor.

Spectre of Chernobyl takes form in Fukushima – ABC News (Australian Broadcasting Corporation)

More Recent Articles